The University of Environment and Sustainable Development, (UESD), is one of the tertiary institutions to benefit from the installation of solar panels in the country. This project is in line with the Government of Ghana's initiative to shift from the use of fossil fuels to cleaner energy.
To this end, an eleven-member delegation from the Ministry of Energy (MoE) and the German Development Bank led by theDeputy Director in charge of Renewable Energy at MoE, Ing. Seth Manu, was on the UESD campus to meet with management to conduct a feasibility study on the University's power supply and also to identify the power capacity needed and the places to install the solar panels.
They were received by the Vice-Chancellor, Prof. Eric Nyarko-Sampson, and his team including the Registrar, Mrs Mary Agyepong in the Council Chamber.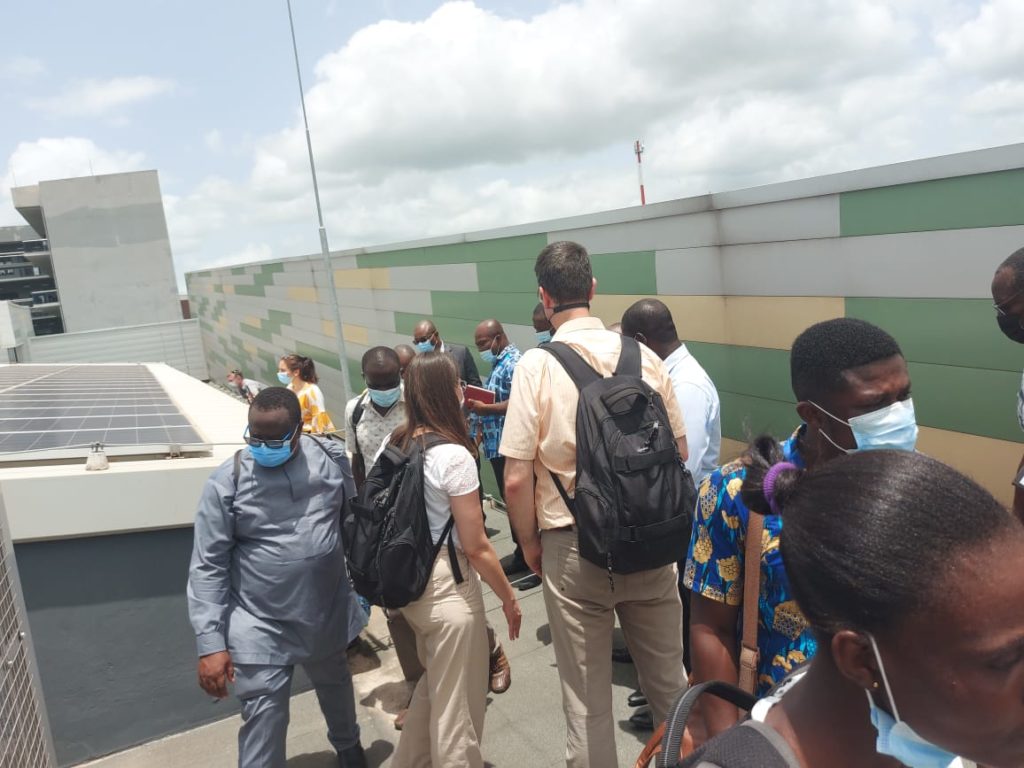 The visit comes barely a month after the Deputy Minister of Energy; Hon. Mohammed Amin Adam spoke as the guest of honour on Ghana's Energy transition at the School of Sustainable Development's flagship programme, seminar series.
Speaking at a round table with the Management of UESD, Ing. Manu, emphasized the government's commitment to extending power supply to parts of the country whilst switching to renewable or clean energy.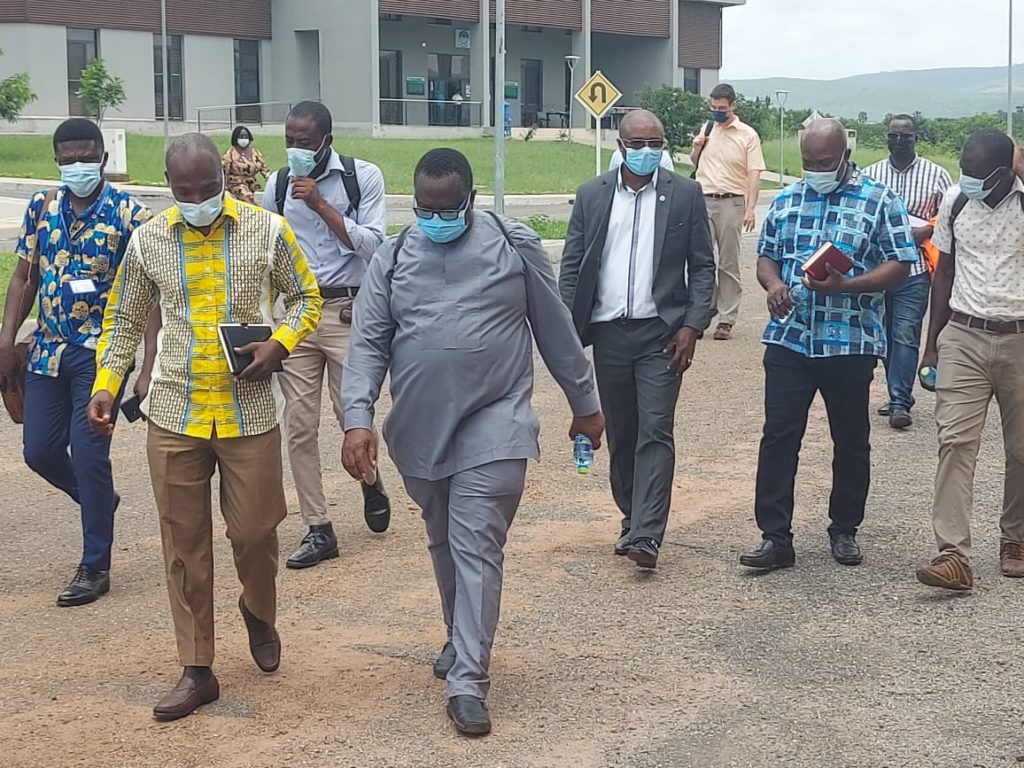 A technical advisor on Environment, Engineering, and Social Issues at the German Development Bank, Mr. Joachim Siny, said the UESD has the physical structures to fast track the installation of the solar panels. He, therefore, encouraged faculty to train students on solar panel installation and management.
In his response, the Vice-Chancellor, Prof. Eric Nyarko-Sampson, urged the government not to only set up a solar panel power supply, but also set up a prototype that students at the University can study with. He stated that technical experts such as engineers from the Electricity Company of Ghana and other stakeholders have been involved in the studies. He expressed the hope that subsequent buildings to be put up at the University will have solar panels to boost the stability of power. The team was later conducted around campus for inspection.