The Vice-Chancellor of the University of Environment and Sustainable Development, (UESD), Somanya, Prof. Eric Nyarko-Sampson joined the University community to plant more than Three Hundred (300) seedlings on the UESD campus on Friday, June 10, 2022 to mark this year's Green Ghana Day.
The Green Ghana project is a national exercise spearheaded by the Presidency. This year's exercise is on the theme, 'Mobilizing for a greener future.'  About Twenty (20) million seedlings were expected to be planted nationwide. The Pro-Vice-Chancellor, Prof. Edward Wiafe Debrah, the Registrar, Mrs. Mary Abena Agyepong and some members of Management partook in the three-hour exercise.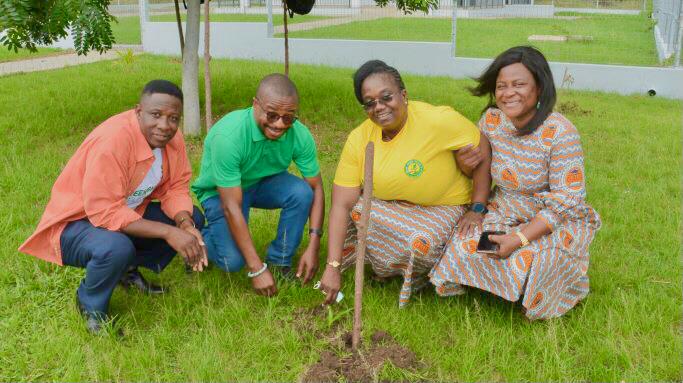 In a related development, more than two hundred ornamental plants such as Aloe Vera and Yellow Bush were planted on the UESD campus, on sunday, 5th June, 2022 to mark this year's World Environment Day. It was on the theme: "ONLY ONE EARTH. The tree planting was organized by the UESD World Environment Day planning committee chaired by Dr. Rosemary Akolaa.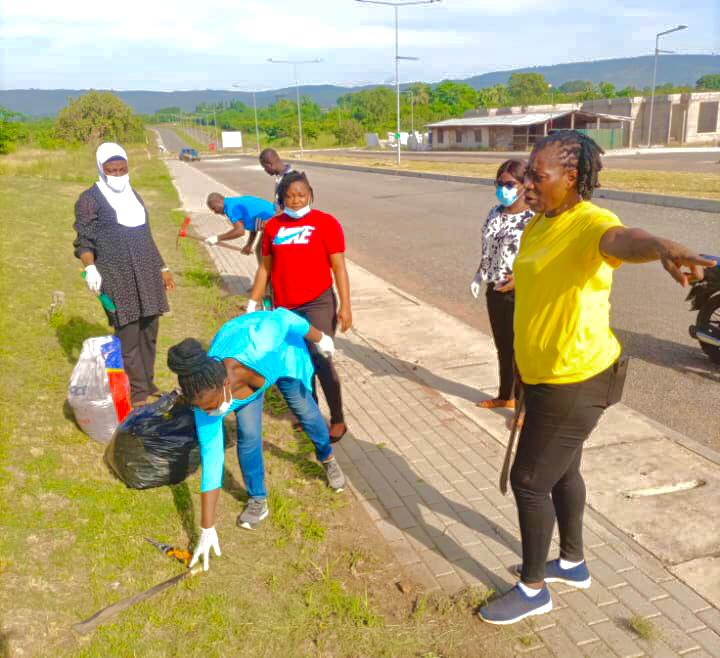 Explaining the significance of the theme: "Only One Earth", Dr. Akolaa said, the earth is the only habitable place for humans and there is the need to protect it by planting trees and keeping the environment clean.
She said, the fast pace of deterioration of the ecosystem is a direct result of human activities such as the felling of trees without replacing them causes depletion of the ozone layer which has health implications for humans. It is therefore important to plant trees to provide oxygen for humans to breathe and the carbon dioxide they exhale will feed the plants. Dr. Akolaa advocated the positioning of ornamental plants in closed areas like offices.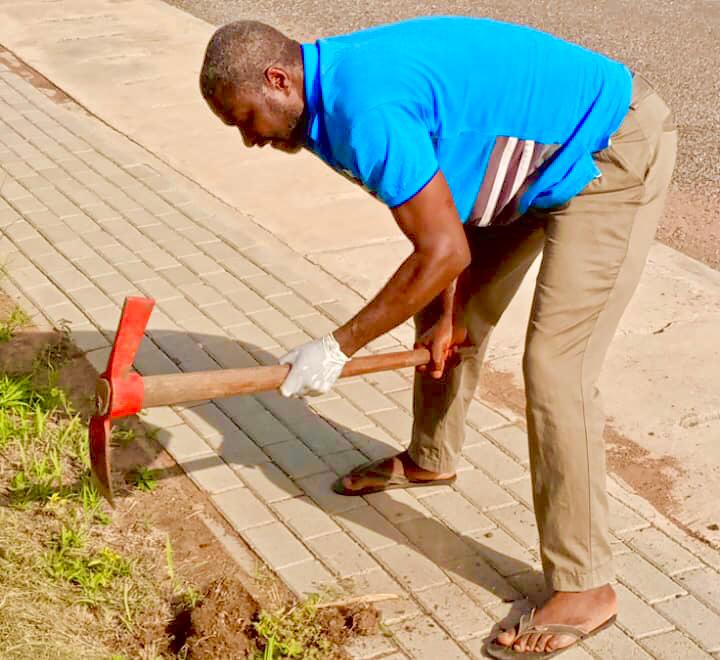 On plastics, Dr. Akolaa called for the recycling of plastics for re-use. She appealed to the public to practice cleanliness and also help protect the environment.
Other activities on the week-long exercise included a radio talk show, and a clean-up exercise at Akutunya market in Somanya in collaboration with Zoom Lion (GH) Limited.