A renowned Ghanaian motivational speaker and entrepreneur, Mr. David Ansong, has tasked students of the UESD to be creative by looking beyond the formal education they are receiving, identify the opportunities around them and device strategies to their benefit.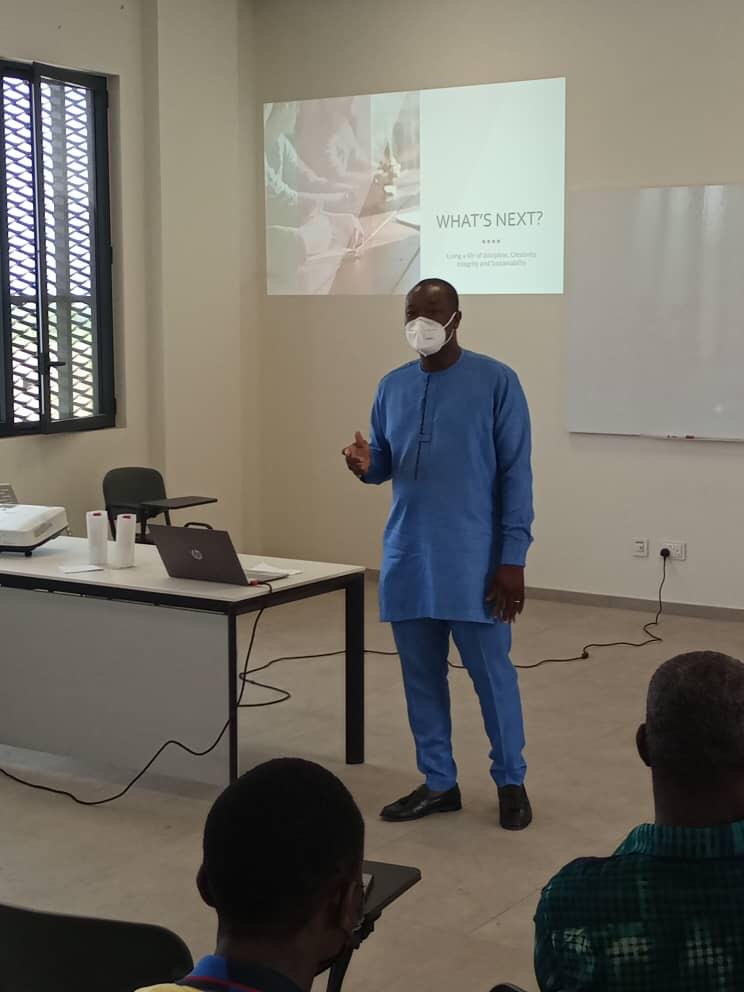 He said the desire to change one's life for the better starts from the mind set, explaining that the decision to be poor or rich depended on the individual.
Mr. Ansong who has more than two decades of experience in entrepreneurship was the guest speaker at the first in the series of leadership seminars organized by the Department of Water Resources and Sustainable Development, of the School of Sustainable Development.
The session was attended by students, faculty and some non-teaching staff.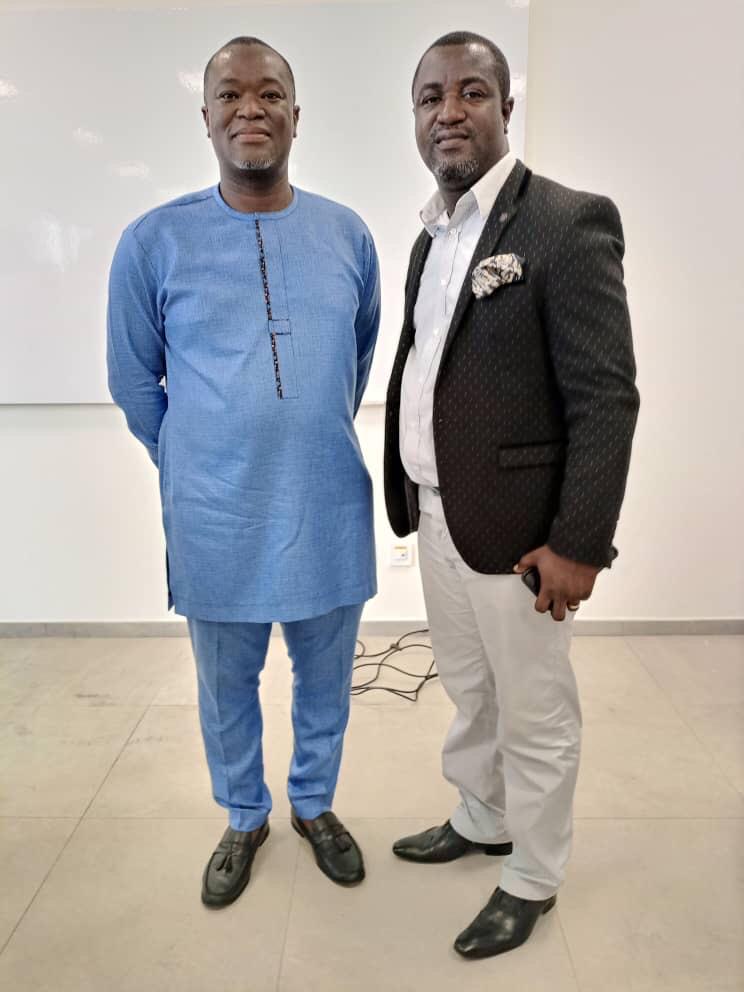 Mr. Ansong spoke on the topic; "WHAT'S NEXT?" He explained the reason for choosing the topic was to psych up the students to start planning for their future, even before they complete their four year programme.
He also spoke about creativity as a catalyst for improving one's life, and said, a person's ability to identify a problem and provide solution is a form of creativity which results in reward and satisfaction.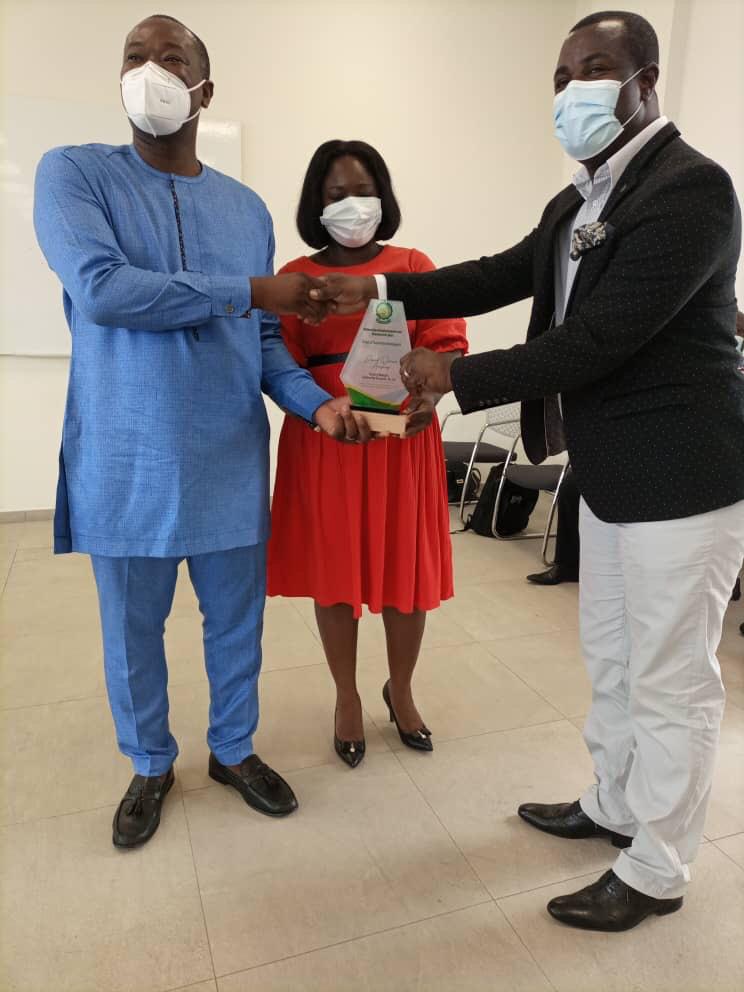 He advised the students to live a life of integrity, hold on to their values and avoid taking shortcuts in their endeavours. This is because shortcuts have never been helpful.
Mr. Ansong stressed that success is not an accident but attained as a result of hard work and perseverance. These attributes he indicated are what have sustained him.
He narrated how he braved the odds and pulled through to get to the present level.
The motivational speaker encouraged the students to develop a can-do-spirit and be persistent in their studies whilst having a positive outlook on life and a vision.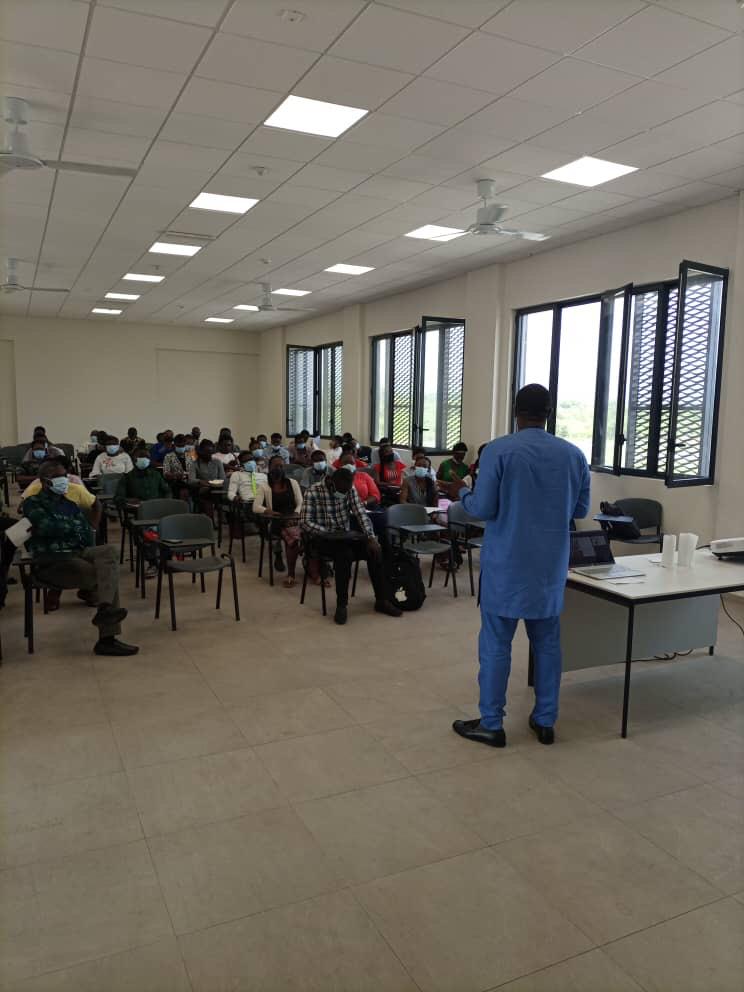 He cited the Dubai success story comparing it with Nigeria, saying even though both countries have been blessed with huge oil reserves, it took a visionary leader to transform one country to become an international tourist destination while its counterpart continued to lag behind in terms of development.
Answering questions on how one can identify one's purpose in life, Mr. Ansong said setting goals is the best way to go and working towards it with determination and passion eventually helps to achieve one's purpose.
He urged the students to always think ahead of time, this he believes is the surest way to stay relevant to achieve one's goal.
The Chairman for the occasion, Prof. Anthony Amoah who is also the Dean of the School of Sustainable Development, SSD, was hopeful the presentation will help direct the students positively for the task ahead of them.