The University of Environment and Sustainable Development, (UESD), has received some reading materials from Miss Soofia Afoa Sam, She is a former student of Paris High School. Ontario, Canada.
The books which are mainly Geography and Environmental Studies reading materials were presented on behalf of Miss Sam by a Geography Lecturer at the University, Dr. Fatima Eshun, at the inner reception of the Registry. They were received by the acting Pro-Vice-Chancellor, Prof. Edward Wiafe-Debrah.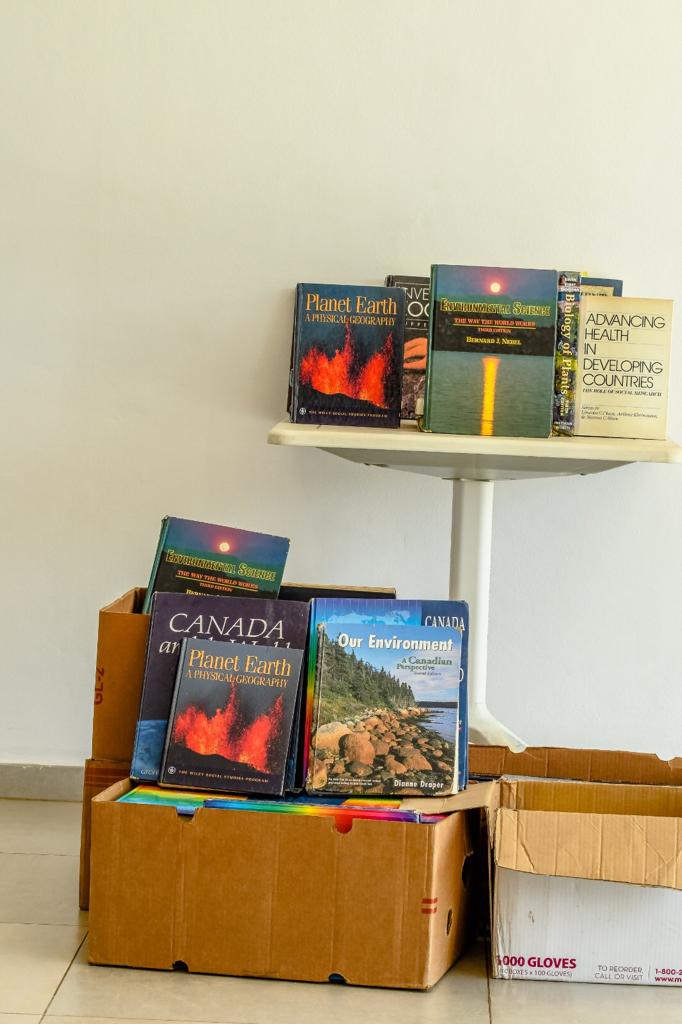 In her comments, Dr. Eshun explained that, the donation forms part of Miss Sam's project to donate educational materials to some tertiary and second cycle schools in Ghana. She expressed confidence that the books will go a long way to aid students reading Geography and Environment in their studies well. She relayed Miss Sam's joy at associating with UESD and promised to make the donation to the University a regular feature.
Receiving the books, Prof. Wiafe-Debrah, expressed gratitude to the donor for the philanthropic act. He was certain about the impact the books will make on the academic and research work of the students. Prof. Wiafe-Debrah appealed to individuals and cooperate entities to make similar gestures.