The Vice-Chancellor of the University of Environment and Sustainable Development (UESD), Prof. Eric Nyarko-Sampson, has reiterated the need for the mandatory introduction of French studies in the curricula of tertiary education.
He has therefore called on the French Embassy to establish language proficiency centres in tertiary institutions, to encourage students to learn more about the French language and culture.
Prof. Nyarko-Sampson, made the point when some representatives from the French Embassy, led by the West African Francophone Policy Officer for Cooperation & Cultural Affairs at the Embassy, Miss Lou Alma Jacob-Duvernet, paid a courtesy call on the Management of the UESD on Wednesday, 18th May, 2023.
The other management members of UESD at the meeting held in the Council Chamber, included the Ag. Pro Vice-Chancellor, Prof. Edward Wiafe Debrah, the Registrar, Mrs. Mary Abena Agyepong and Faculty Officers.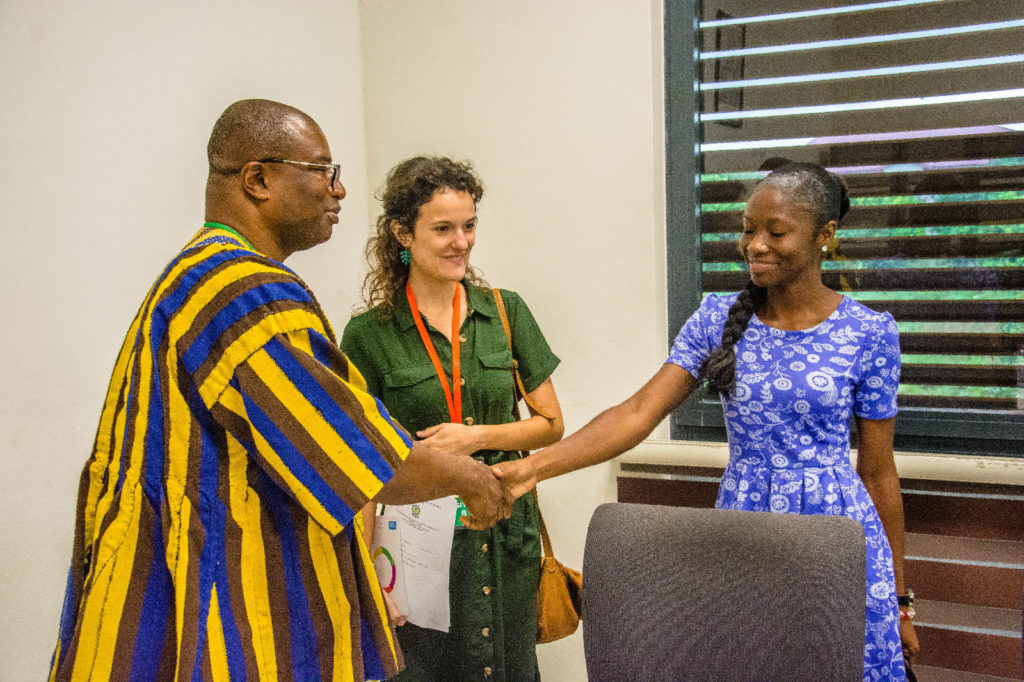 The UESD Vice Chancellor, Prof. Nyarko-Sampson, bemoaned the absence of a second official language in Ghana.
He said, Ghana as an Anglophone-speaking country is surrounded by French-speaking countries like Togo, Cote D'Ivoire, and Burkina Faso, but development through cooperation and joint projects, is affected due to the language barrier between it and its neighbours.
Prof. Nyarko-Sampson, announced that there are plans by UESD to introduce mandatory learning of the French language, in at least one (1) semester of the programmes.
The  Ag. Pro-Vice-Chancellor, Prof. Wiafe-Debrah, who is an Environmentalist, called for a partnership with French institutions in research, data sharing, and student exchange programme.
He narrated a short history of a collaboration between French and Ghanaian researchers in the identification and protection of a monkey specie in the 17th Century.
He urged the French Embassy to make available the list of institutions and researchers in France that UESD can partner with.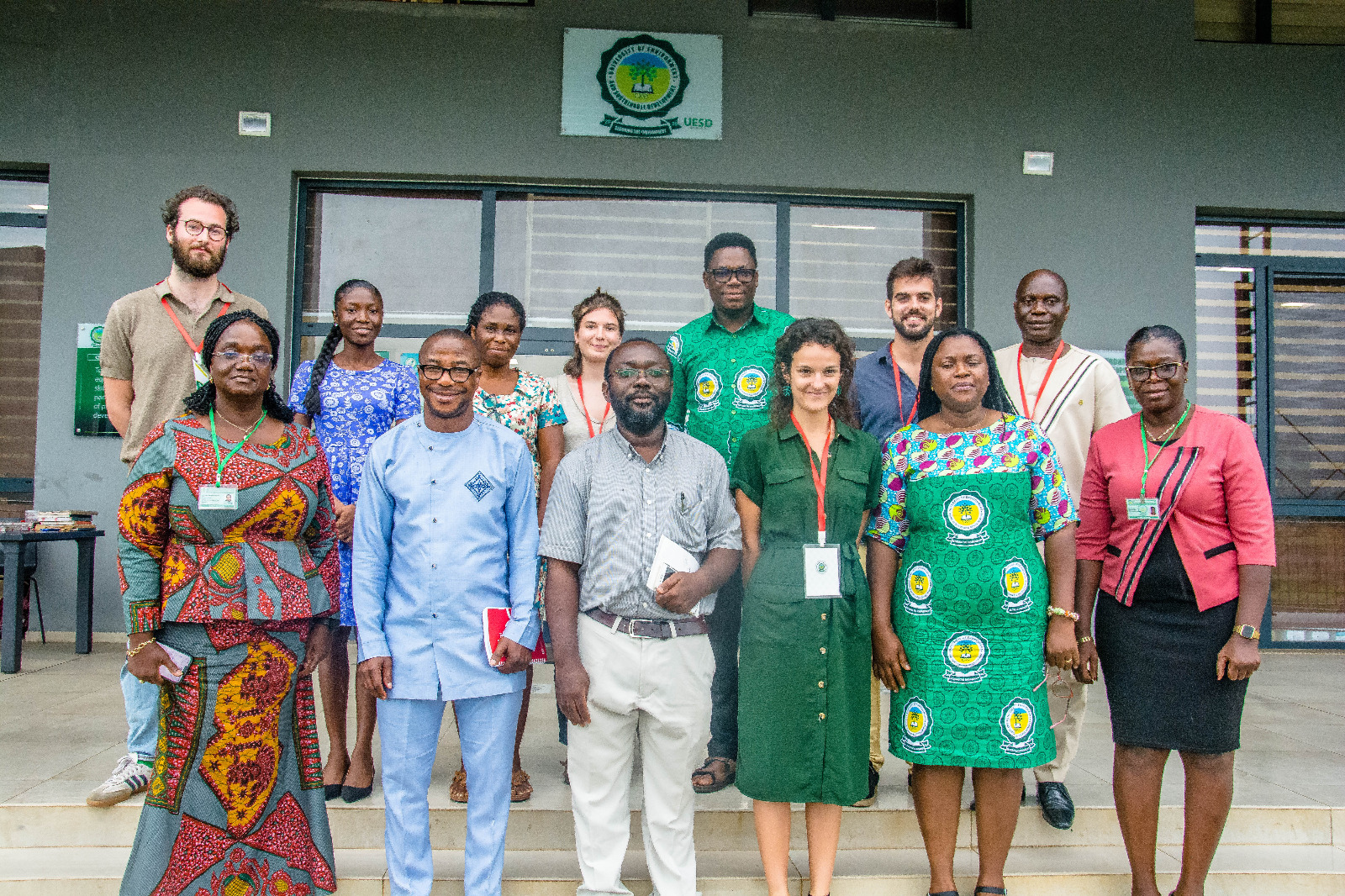 The leader of the delegation, Miss Lou Alma Jacob-Duvernet, expressed delight at efforts made by UESD to introduce French proficiency skills into the curriculum of the University.
She said, the French Embassy is currently working with the Ministry of Education (MoE) to promote the learning and speaking of the French language, at all levels of education in Ghana.
She said, the Embassy is also designing a project to help inculcate the learning of French among all health professionals in Ghana.
She explained that, Ghana currently has the best Health infrastructure in the West African Sub-Region and this attracts people to the country to seek Health care. It is prudent that Health professionals in the country are able to communicate with people of French descent in the delivery of Health care.
Miss. Jacob-Duvernet said, the French Embassy has a resource centre known as the FrancoZone that provides up-to-date documentation for teachers and learners of French.
She lauded efforts by UESD to open a French language section at its library and pledged the French Embassy's readiness to support UESD with the learning materials.