Staff Members of the University of Environment and Sustainable Development (UESD), Somanya have been sensitised to the Right to Information (RTI) Act 2019 (Act 989) at a session organized by the Administration Division of the University, held in the Auditorium of the Multipurpose Building.
The facilitator was an RTI Officer, Mr. Bismark Owireku from the Information Services Department at the Yilo Krobo Municipal Assembly.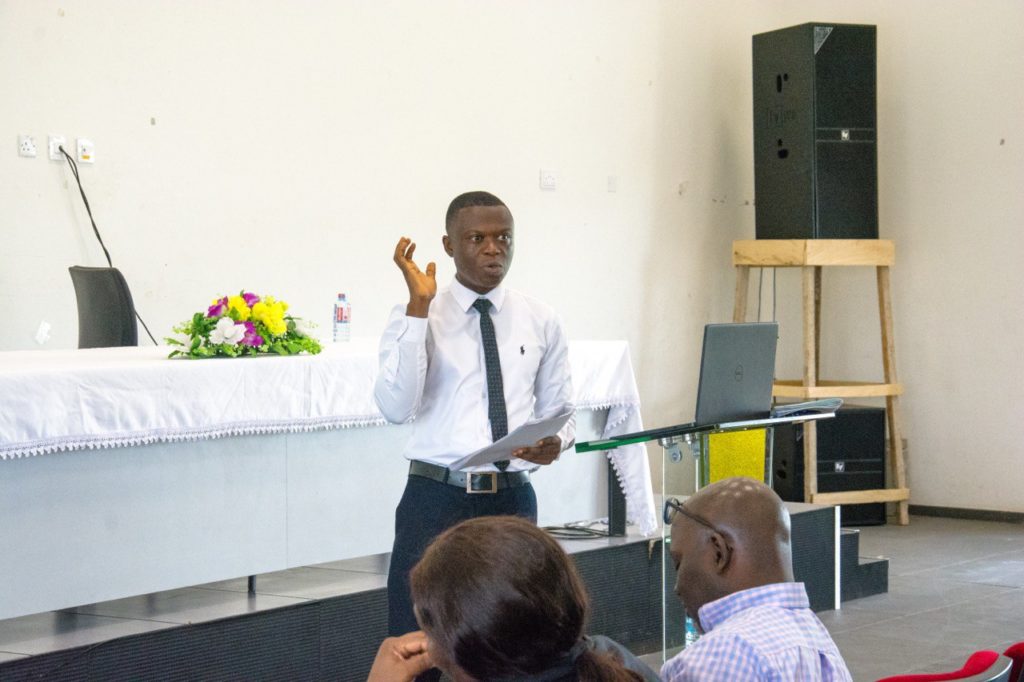 He explained that the RTI is an Act of Parliament that gives both citizens and foreigners the right to access information which should be based on the performance of the institution's public function.He said, it encourages public participation and protects the Fundamental Human Rights of the individual.
Mr. Owireku continued that one's right may be exercised through an application by stating reasons. The mode of application is to first write to the institution, stating the information needed and the format it should be provided-whether soft, written, or in an audio form. He said, where an applicant wants a request to be treated as urgent, reason(s) should be assigned.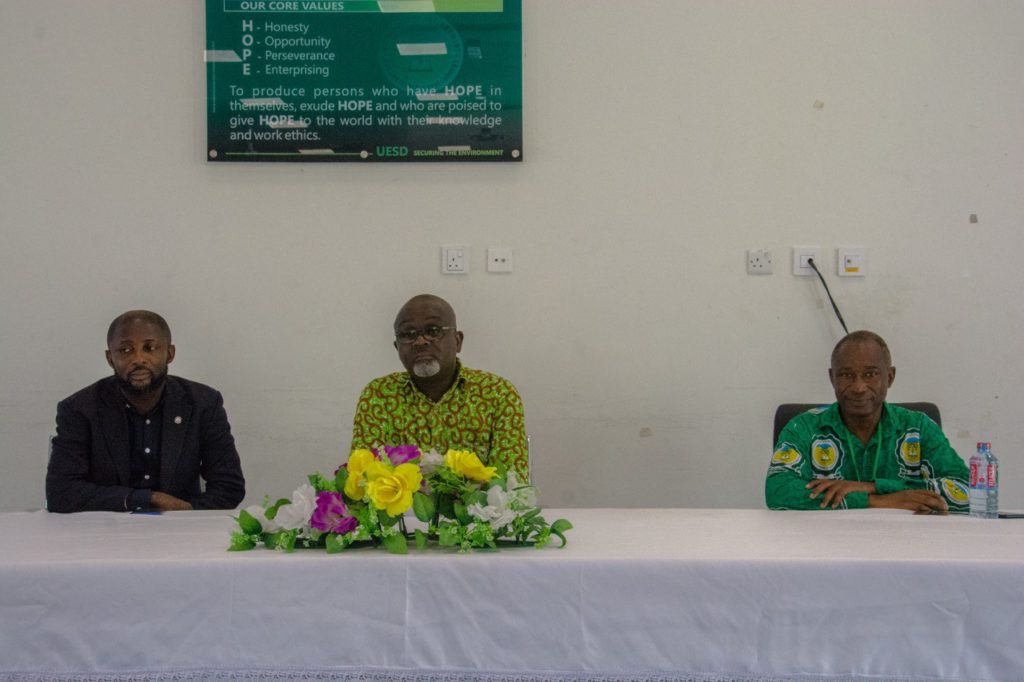 The RTI officer stated that the person or institution the information is being requested from, has fourteen (14) days within which to respond to indicate whether the request would be honoured or not. He indicated that failure to do so will meanthe application was turned down and the person or institution can be taken on for failure to release information.
 Mr. Owireku stated that the RTI has some exemptions found in Sections (5)-(16) of the Act. These include; where information is prepared for submission to the President or Vice President of Ghana, information related to law enforcement & public safety which talks about Public Institutions and the State, disclosure prior to official publication, disclosure for the protection of Public Interest, information related to Tax return, Parliamentary Privilege, fair trial, contempt of court and Disclosure of personal matters.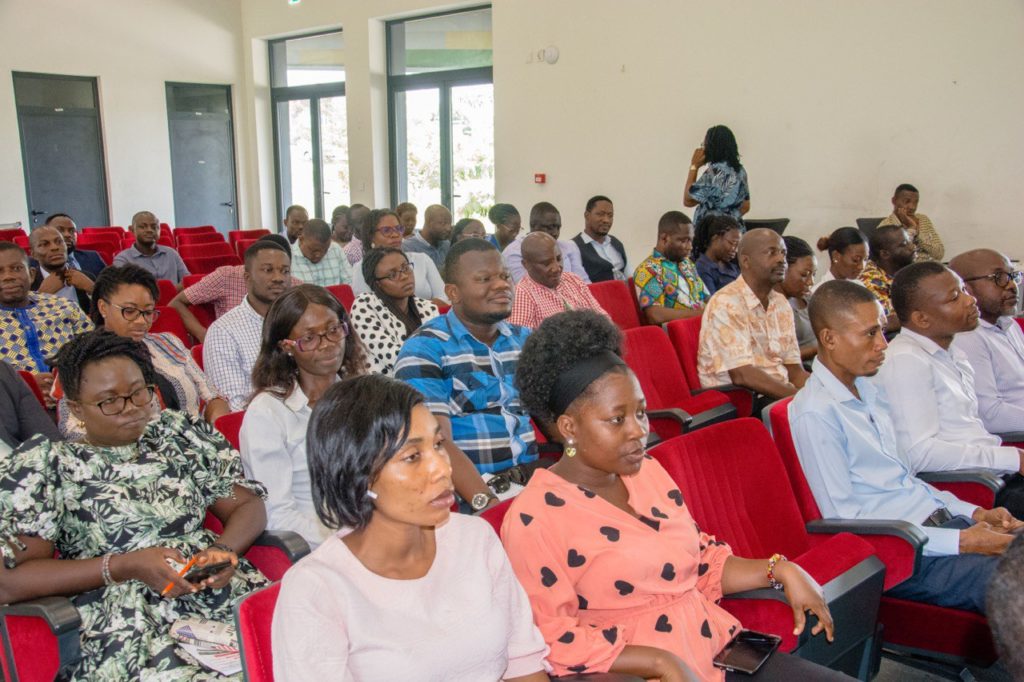 He said, despite a provision of this exemption from disclosure, information is not exempt from disclosure if the information reveals evidence of a contravention of, or a failure to comply with a law.
He said, every institution is expected to have an Information Officer who will be coordinating the information.
The Chairman of the occasion was the Senior Assistant Registrar for Academic Affairs, Mr. Kofi Nimo Amponsah who was excited about the senitisation and urged the participants to put into practice the knowledge acquired from the session.