Some National Executives from the University Teachers Association of Ghana (UTAG) have paid a courtesy call on the Vice-Chancellor of the University of Environment and Sustainable Development (UESD), Prof. Eric Nyarko-Sampson in his office. Also present were local branch executives of the Union.
The four-member delegation were; President, Prof. Mamudu A. Akudugu; National Treasurer, Dr. Nashiru Sulemana; Administrative Secretary, Dr. I. K. Abdul-Hamid and UTAG-USPA President, Dr. Sadat.
The National President, Prof. Akudugu explained that the team was on a fact-finding mission to communities affected by recent floods in the Volta Region.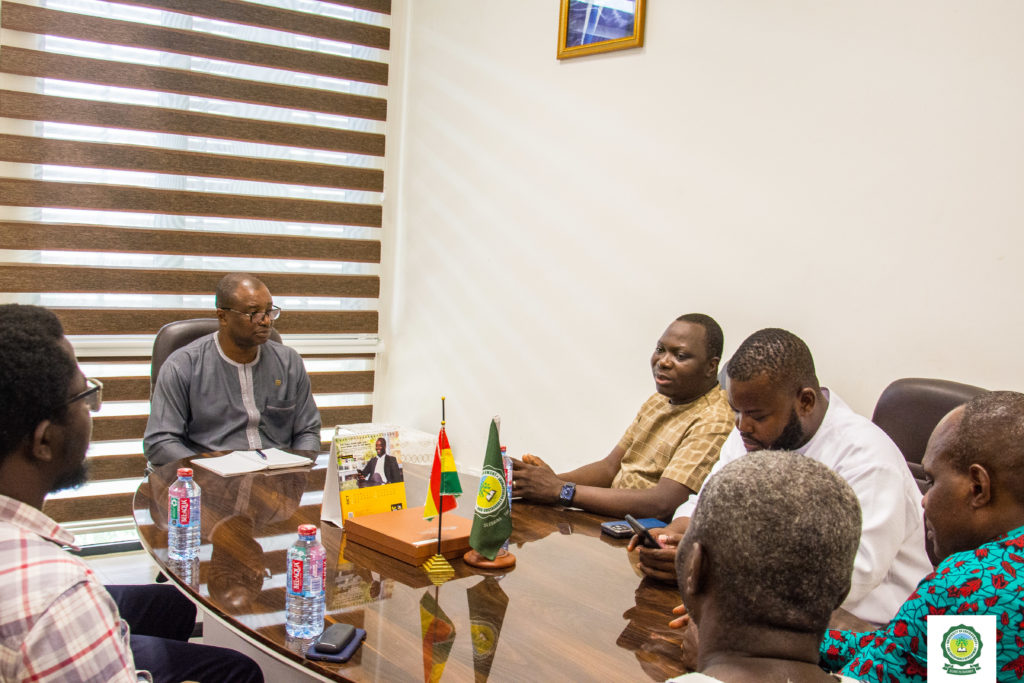 He informed the Vice-Chancellor of the possibility of UTAG leading an impact study of the floods on livelihoods in the affected communities and beyond.
Prof. Akudugu pointed out that because the University of Health and Allied Sciences (UHAS) and UESD are located near the disaster area, members from those institutions could oversee the study. The results could then be utilised to support "evidence-based decision-making" and the creation of policies aimed at preventing a repeat of the incident.
Prof. Nyarko-Sampson commended UTAG for conceiving the idea to visit the affected communities and pledged his support. He emphasized that UTAG should not only be viewed as an organization actively involved in focusing on members' welfare, but also on national and development issues such as this and policy.
The Executives were later taken to Atimpoku, one of the affected flood sites. Members of UTAG-UESD present were; Vice President, Dr. Andrew Limantol; Treasurer, Dr. Maximillian-Robert Doku, and the Union's Electoral Commissioner, Dr. Cephas Delalorm.