The University of Environment and Sustainable Development (UESD) has entered into a partnership with the Congress of the World Federation of Consuls (FICAC) for joint academic research and development projects among other things.
This was at a Memorandum of Understanding, (MoU) in Accra signed by the Vice-Chancellor of the University, Prof. Eric Nyarko-Sampson and the President of the Federation, Hon. Cav. Nikolaos K. Margaropoulos. It was witnessed by staff members of both intuitions.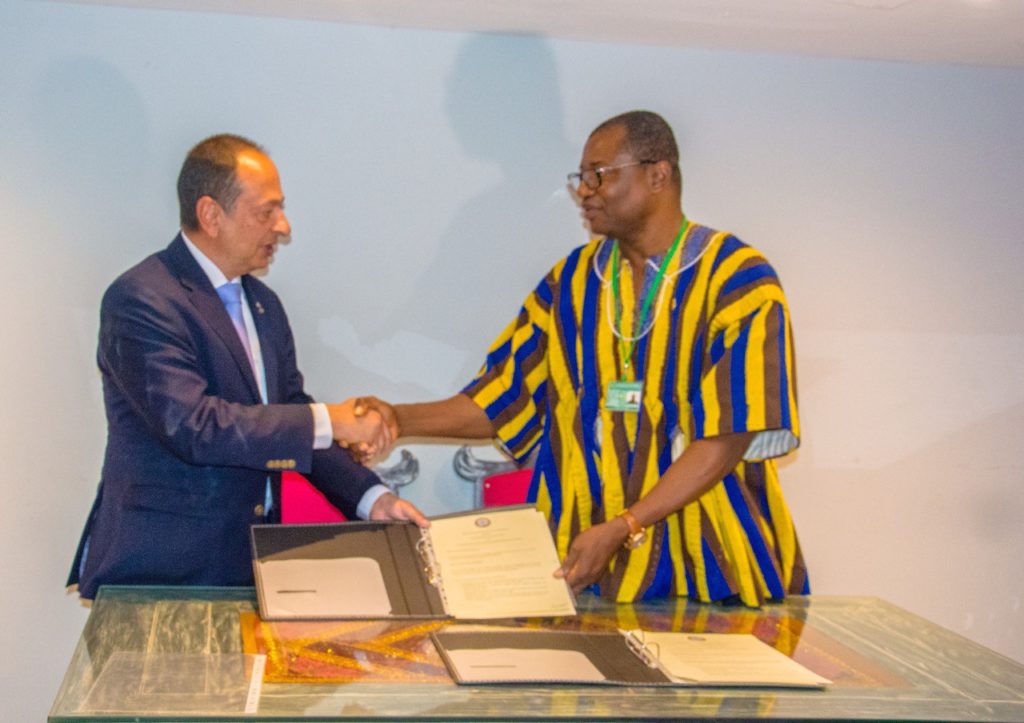 The Federation of Consuls is an association of Consuls (FICAC) of countries established in Copenhagen in 1982. It enjoys the status of a UN NGO (Ecsoc Observer status) where members of the Federation meet regularly to undertake projects and programmes of national and international interests.
Prof. Nyarko-Sampson explained that the aim of the Agreement is to establish collaborative relations between the University and FICAC in order to enhance education, research, development, and knowledge transfer in the field of Environment and Sustainable development.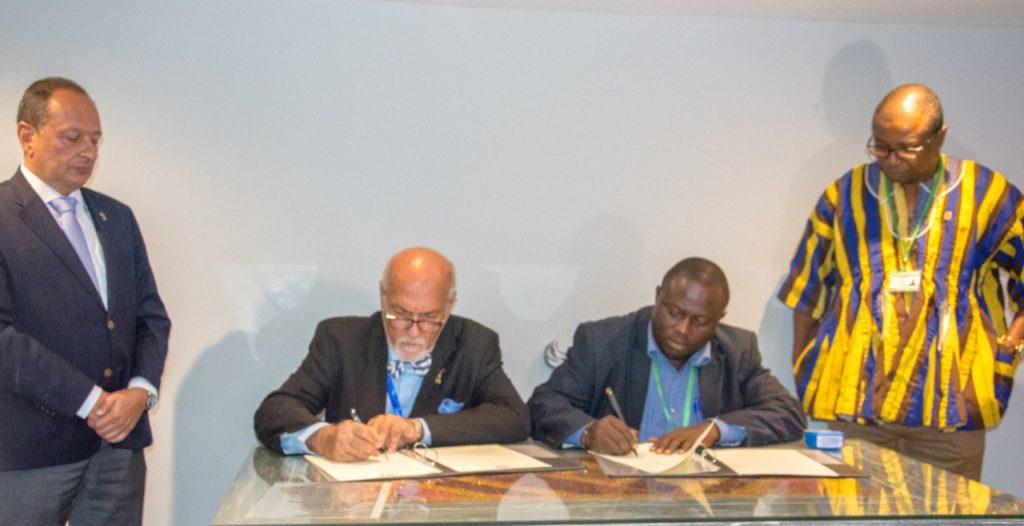 He said, the Agreement also creates a direct link with the Federation which can be used for the mutual gains of both organisations through the introduction of joint research in crucial areas of human development within the environment.
The Vice-Chancellor also stated the preparedness of the UESD to assist the Federation with tailor-made research projects to aid development projects.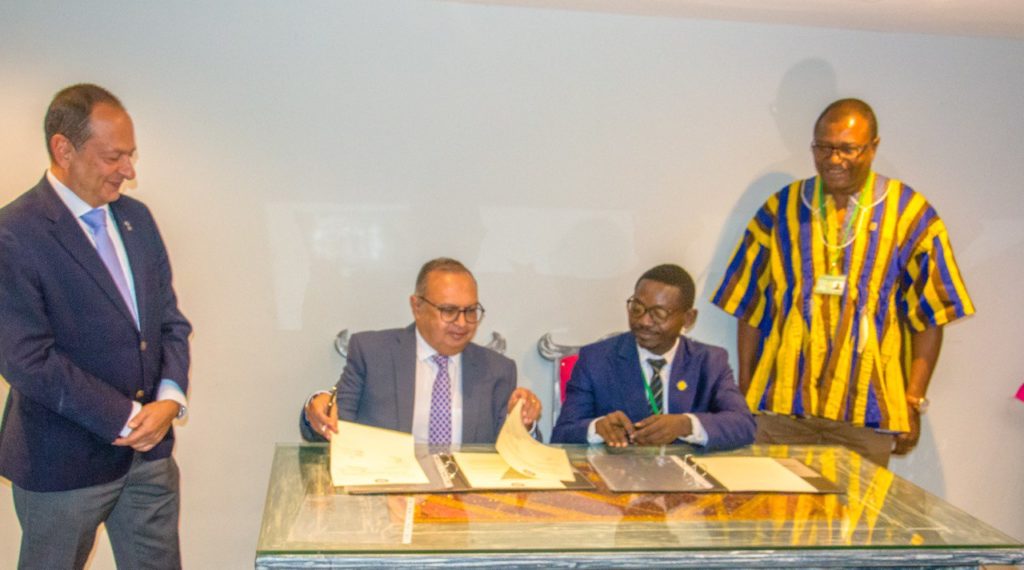 The President of the Federation, Hon. Margaropoulos also expressed his excitement about the Agreement and encouraged both establishments to give out their best for the realisation of the Agreement.