The University of Environment and Sustainable Development (UESD), Somanya marked its 2023 Green Ghana tree planting with the Consulates of Greece and Cyprus, where about five hundred (500) seedlings were planted.
The Vice-Chancellor of UESD, Prof. Eric Nyarko-Sampson led the University community in the exercise, made up of the Pro Vice-Chancellor, Prof. Edward Wiafe Debrah, the Registrar Mrs Mary Abena Agyepong, faculty and non-teaching staff. Her Excellency, Marianne Gavriel, who is the Consular General for Greece and Cyprus led her team in the tree planting exercise.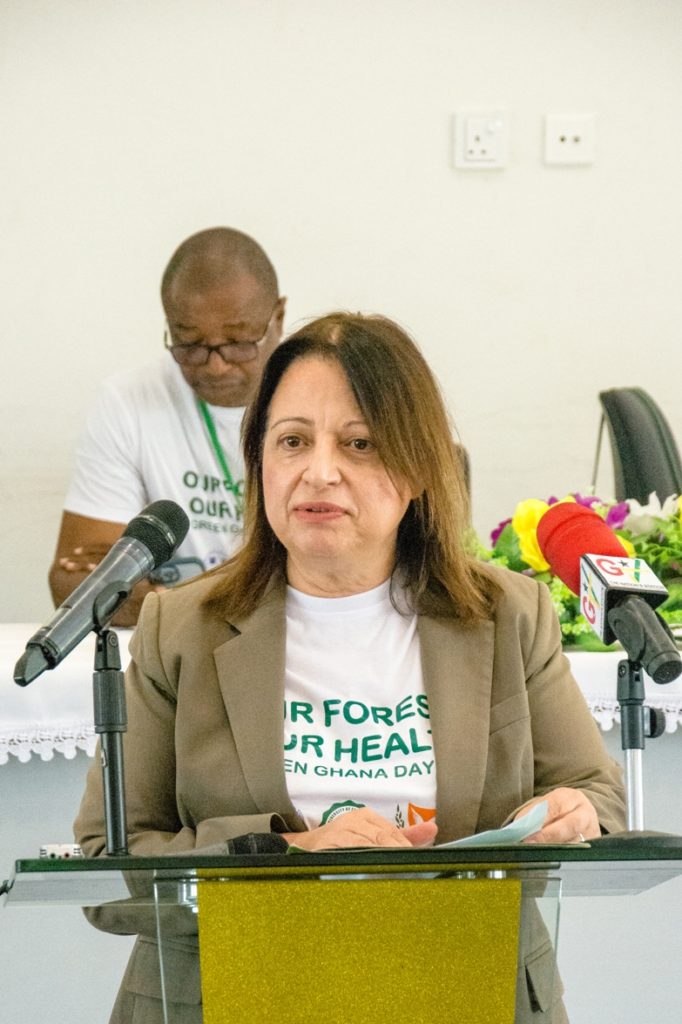 Some students from the Manya Krobo Senior High School joined in the tree planting.
The seedlings planted on the UESD campus and its environs, were made up of mahogany, canopy tree, coconut, orange and royal palm. They were provided by the Forest Services Division of the Forestry Commission.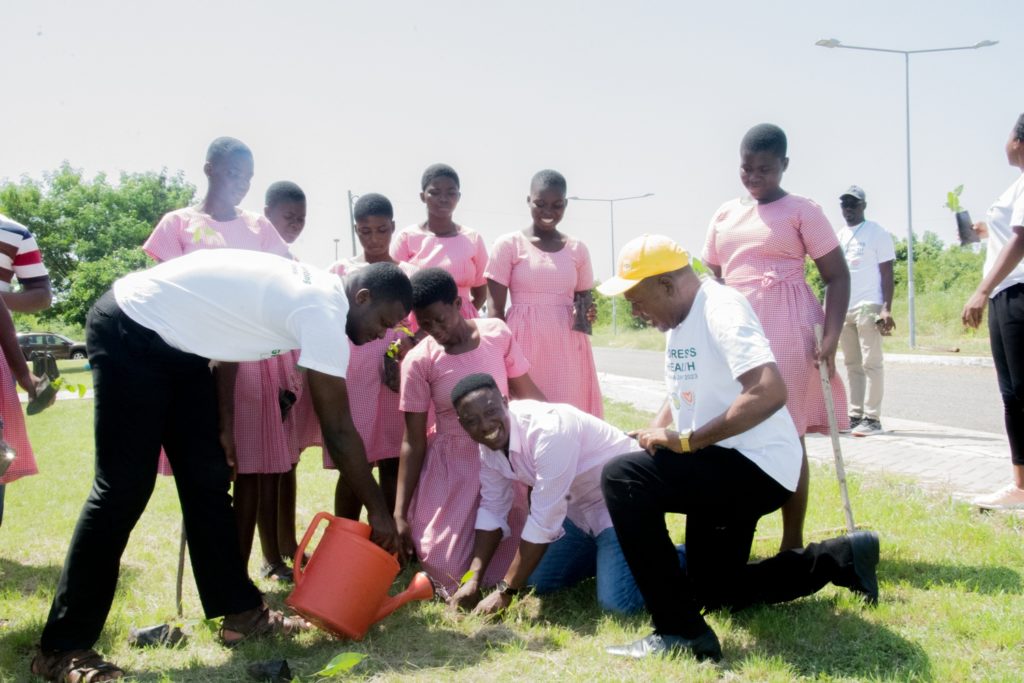 Prior to the excercise, a brief ceremony was held in the Auditorium of the Multipurpose Building where Vice-Chancellor, Prof. Nyarko-Sampson in an address said, the exercise lies in the mandate of the University and its name.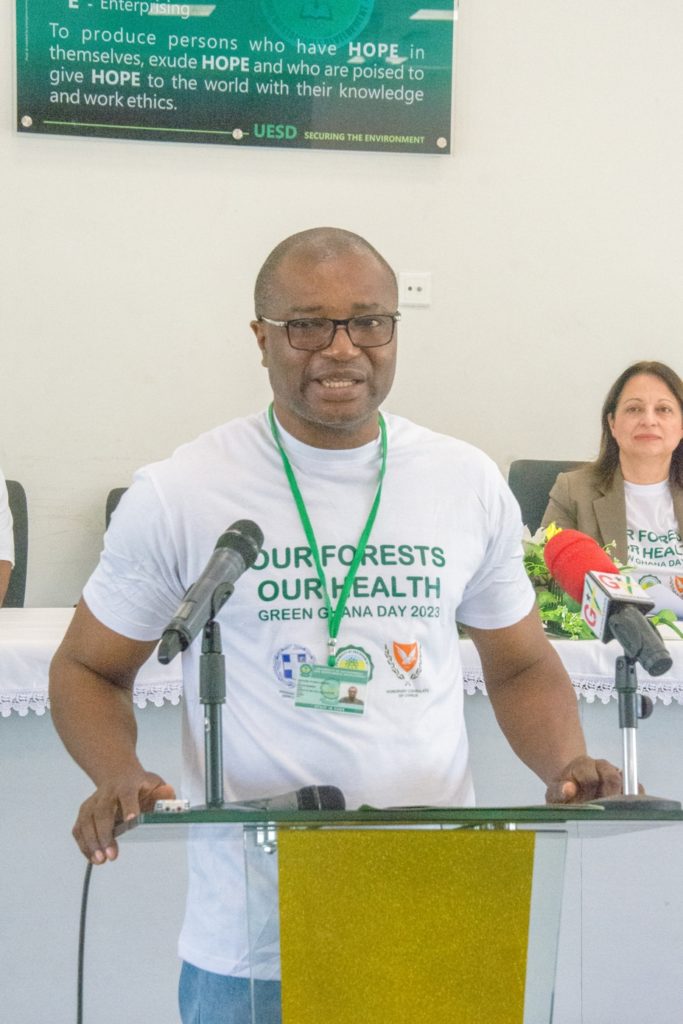 He expressed excitement about the involvement of the Consulates of Greece and Cyprus to mark the day and described it as a a big boost for the young university, (which is in its third year of operations) to partner countries that take particular Interest in environment sustainability.
H.E Marianne Gavriel stated that environmental sustainability is a precondition for sustainable development and decent living and it has become the goal of the international community to achieve it since the UN organised its first meeting on environment and development in 1992.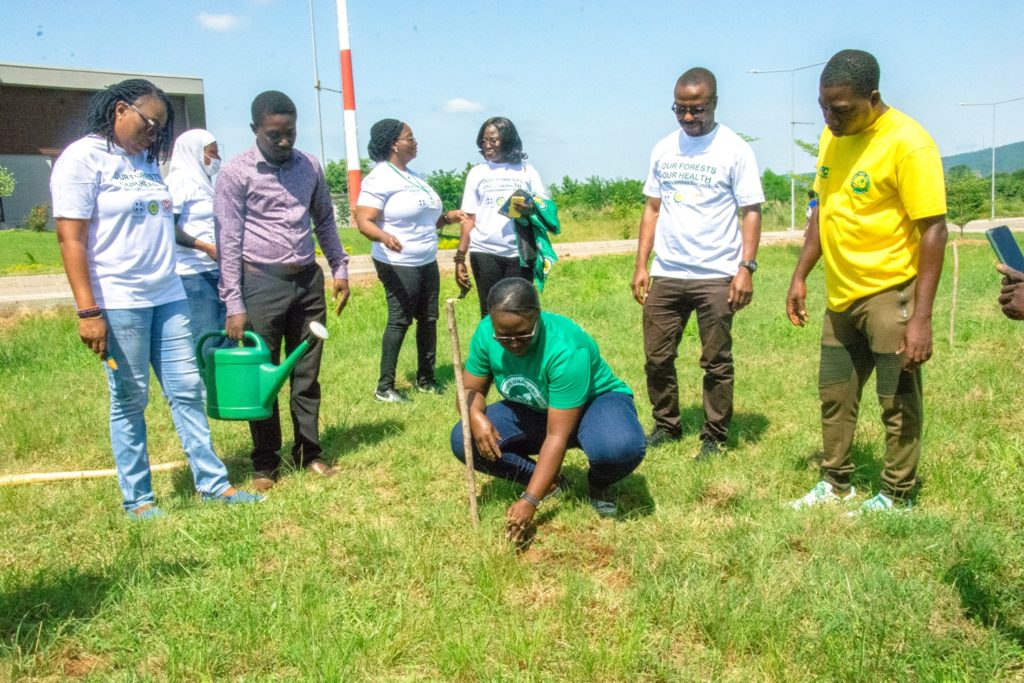 She expressed hope that 'planting one tree a day will go a long way to help slow down the effects of climate change to save future generations'.
H.E Gavriel told the gathering that her Consulate has had fruitful discussions with the Management of the University on the programmes being offered and looks forward to future collaborations with it.