The Chief of Kwahu Bokuruwa in the Kwahu East Municipality of the Eastern Region has allocated land for the construction of the University of Environment and Sustainable Development (UESD), satellite campus at Donkorkrom.
This was arrived at when the Vice-Chancellor, Prof. Eric Nyarko-Sampson accompanied by a delegation from the University in the company of the District Chief Executives (DCEs), Kwahu Afram Plains North and Kwahu East Hon. Isaac Ofori Koree and Hon Isaac Agyapong called on the chief of Kwahu Bokuruwa, Nana Obeng Opoku Tanor II in his palace on the 20th of March, 2023 for proper acquisition of the one mile square land for the satellite campus.
Nana Obeng Opoku Tanor II, welcomed the delegation and praised the Management of UESD for the progress made so far to acquire land to expand the University's horizon and allocate the area for Agriculture. He said, Donkorkrom as a choice is a signal in the right direction for the creation of jobs, development of Donkorkrom and Ghana at large.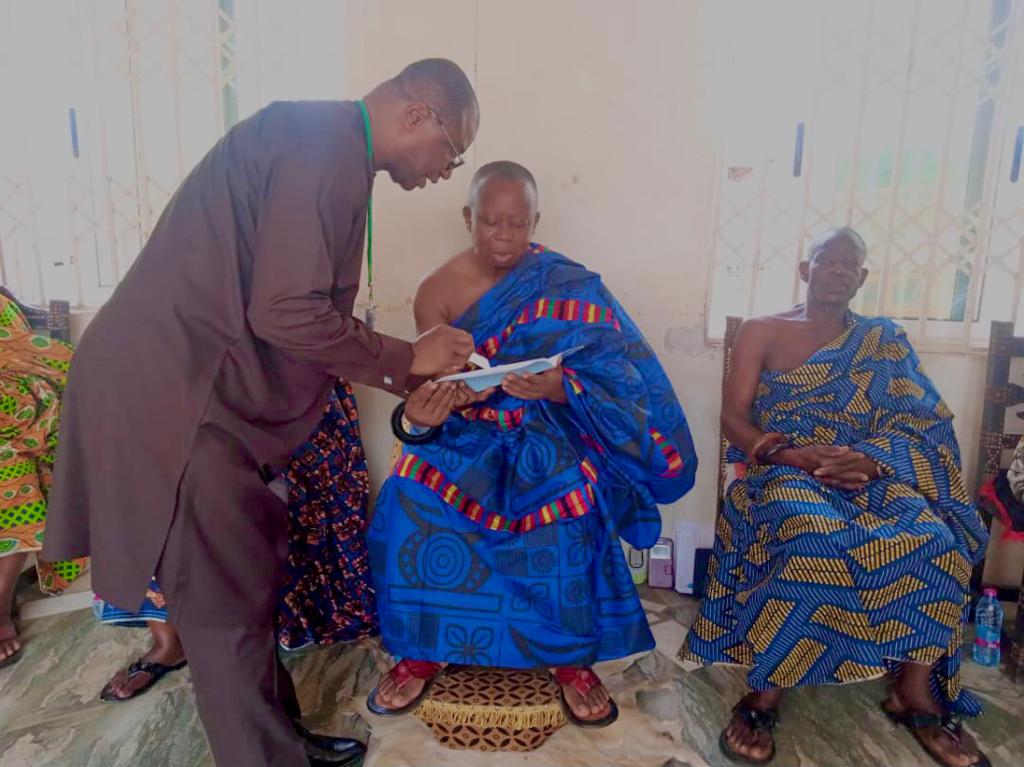 He assured the University's authorities of their support at all levels in the construction and establishment of UESD's satellite campus.
The Vice-Chancellor, Prof. Eric Nyarko-Sampson expressed appreciation to Nana Obeng Opoku Tanor II, and his people for the kind gesture and pledged his support towards the establishment to aid in the development of the area. Prof. Nyarko-Sampson stated that the responsibility of developing, organizing and supervising will be founded on recommendations based on Food Security, Climate Change, Agricultural impact on the environment, and the engagement of young graduates in job creation.
Later in an interview, the DCE for Kwahu Afram Plains North, Hon. Isaac Ofori Koree debunked reports of the relocation of UESD's satellite campus from Donkorkrom to Bunso also in the Eastern Region. He said the location of the UESD's satellite campus within the Donkorkrom enclave will be established to provide access to education to the citizenry, especially, the indigenes and residents of Donkorkrom. He was hopeful that the initiative would bring development to Donkorkrom and Ghana at large.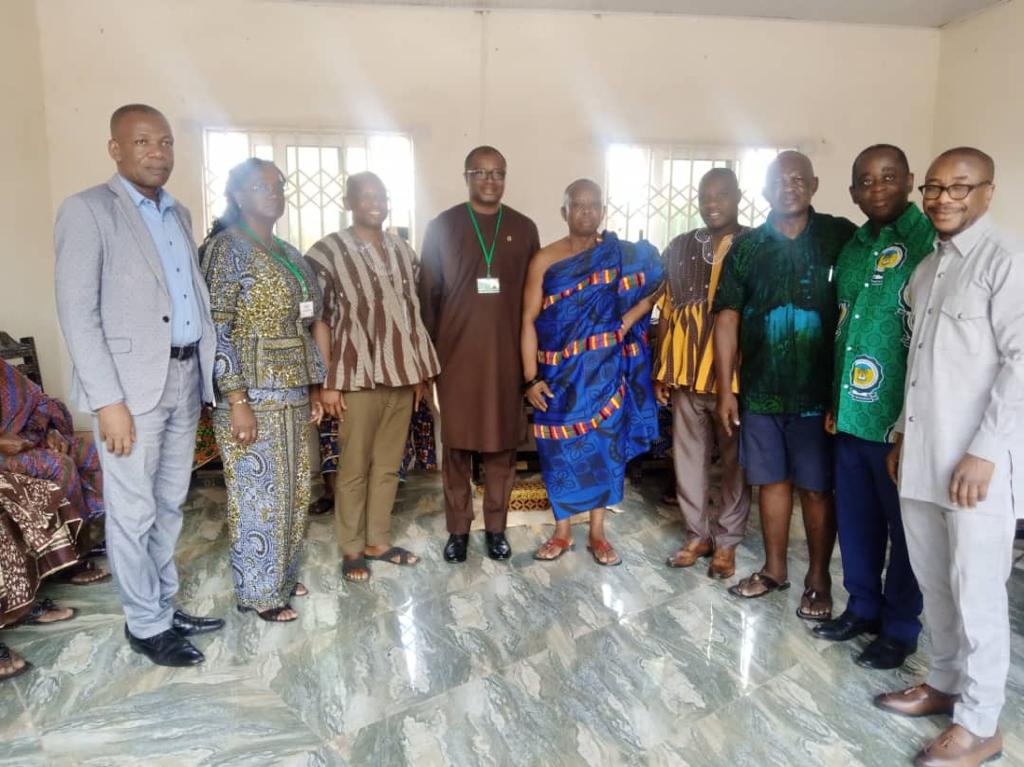 The other members of the UESD delegation were: the Registrar, Mrs. Mary Abena Agyapong; Director of Finance, Mr. Baffour Awuah Kwabi; Director of Physical Development and Estate Management (DPDEM), Dr. Isaac Abbam, Head of Human Resource, Mrs Rose Nandara Fanu and the Head of the Community Engagement Projects and innovation (CEPIU), Mr. Daniel Ofori Mintah.