A Senior Staff at the Department of Physical Development and Estate Management, DPDEM of the University of Environment and Sustainable Development (UESD), Mr. Daniel Kofi Temeng Marfo, has donated some leisure benches to the UESD for students' relaxation.
Mr. Marfo donated the benches, (fixed around the lecture theatres and the Auditorium of the Multipurpose Building) to the Management of the University through the Vice-Chancellor, Prof. Eric Nyarko-Sampson. It was witnessed by the Pro. Vice-Chancellor, Prof. Edward Wiafe Debrah, the Registrar, Mrs Mary Abena Agyepong, some Senior Members and students.
Explaining the reason behind the donation, Mr. Temeng Marfo, a Clerk of Works officer who also doubles as chairman of the UESD Senior Staff Association of Ghana, SSA explained that the motivation behind the donation was born by an inspiration from a conversation he had with a senior Management member on what he can do to support the University. He said, with the support of his colleagues at DPDEM particularly the artisans, the project was executed. He expressed appreciation to them.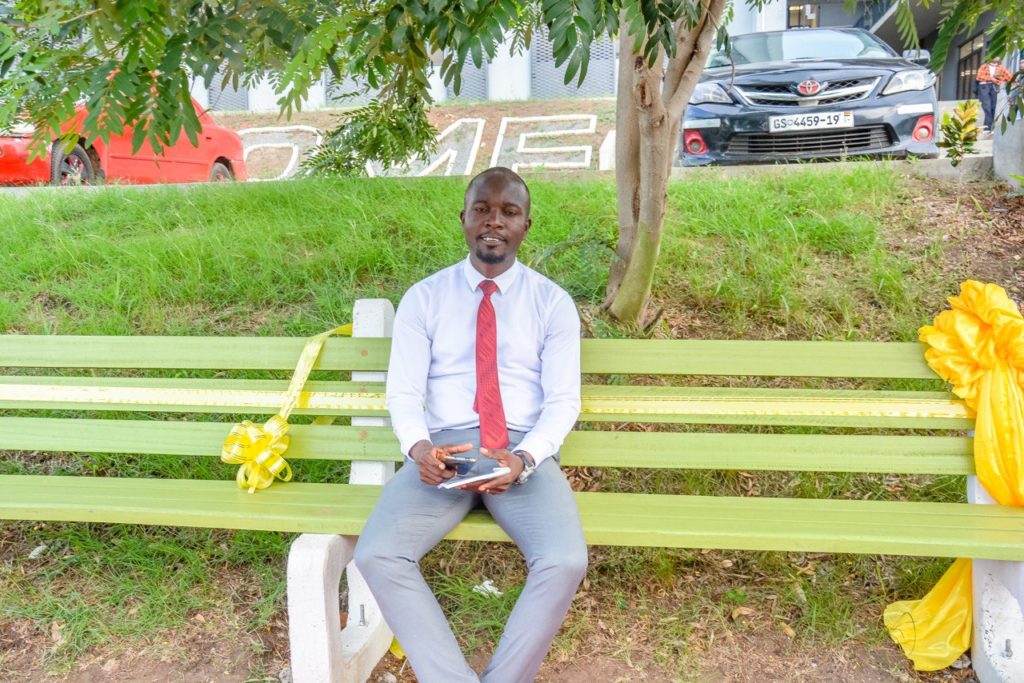 The Vice-Chancellor, Prof. Eric Nyarko-Sampson expressed gratitude to Mr. Temeng Marfo on behalf of the University Community. He was certainthe benches will serve as a place for relaxation for students in between lectures.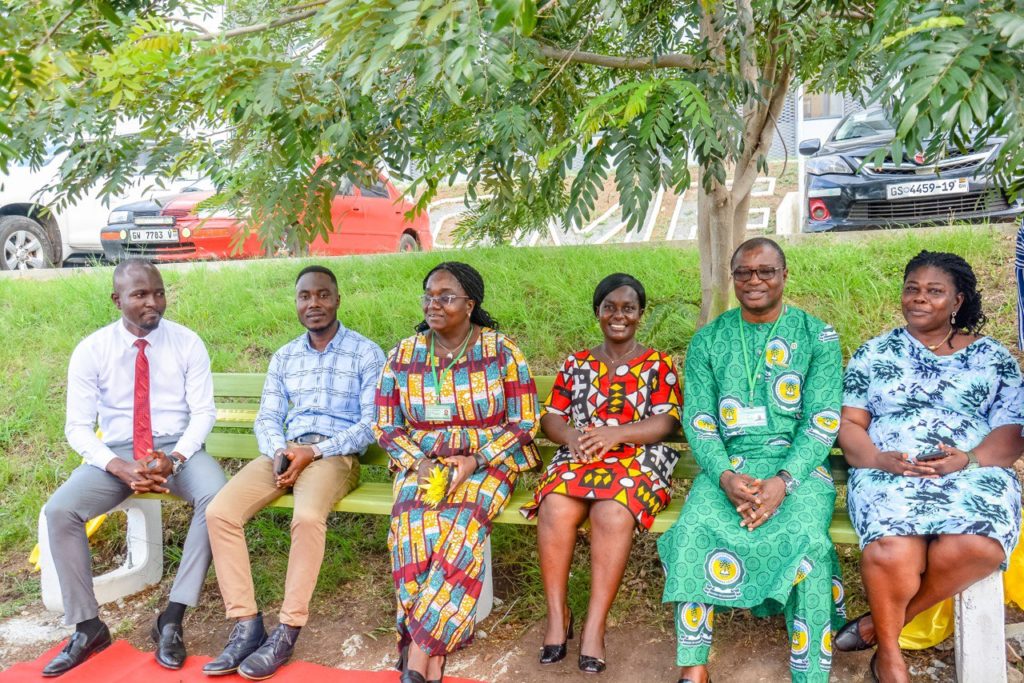 He acknowledged similar contributions by other members of staff and encouraged others to make similar gestures.
The Registrar, Mrs. Mary Abena Agyepong with the support of Mr. Temeng Marfo and the SRC Vice-President, Mr. Kelly De-graft Amponsah unveiled the benches.