The second batch of students of the University of Environment and Sustainable Development (UESD) at Somanya in the Eastern Region have reported to campus for the first semester of the 2021/2022 academic year.

This followed the reopening for freshers on Friday, 7th of January, 2022.

They were received by the officers of the admissions, academic and Students' Affairs Units with support from the other Units and Departments.

The freshers have been admitted into the University's three Schools: School of Sustainable Development,(SSD), School of Natural and Environmental Sciences(SNES) and the School of Built Environment.

They will be reading programmes such as : Sustainable Development, Energy Sustainability, Environmental Economics and Policy, Aquaculture Management, Water Resources Management, Water, Sanitation and Hygiene), Natural Environmental Sciences, Environmental Management, Geography and Earth Science, Chemistry and Biological Science, Nature Conservation Management, Mathematics) and Built Environment, (Architecture, Building Information Modeling /Management, Building Technology, Construction Technology, and Infrastructure Planning.

The freshmen and women were taken through the registration and the other necessary protocols.

The Vice- Chancellor of the University, Prof. Eric Nyarko-Sampson, the Registrar, Mrs. Mary Abena Agyepong and some members of Management were on campus to monitor the registration process and also welcome the freshers.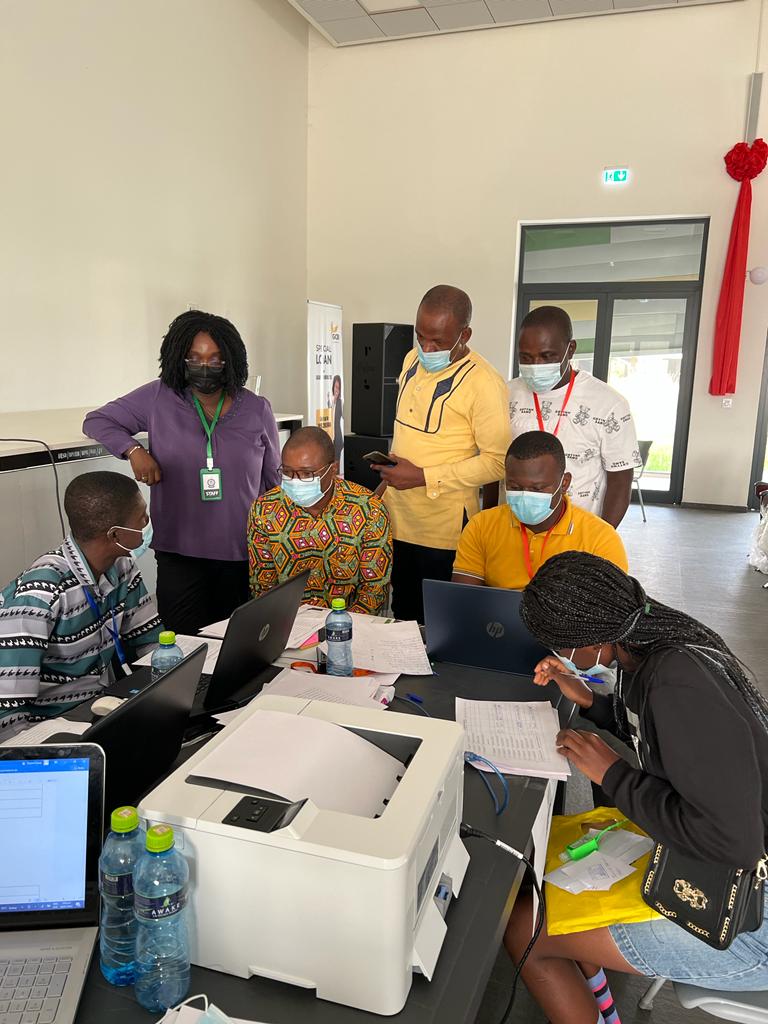 The Registrar assured the students of a memorable experience on campus as they enjoy the University's ultra-modern facilities coupled with a serene environment for studies.

On Monday, 10th January, the freshers were shown round campus to be acquainted with faculty and other notable places.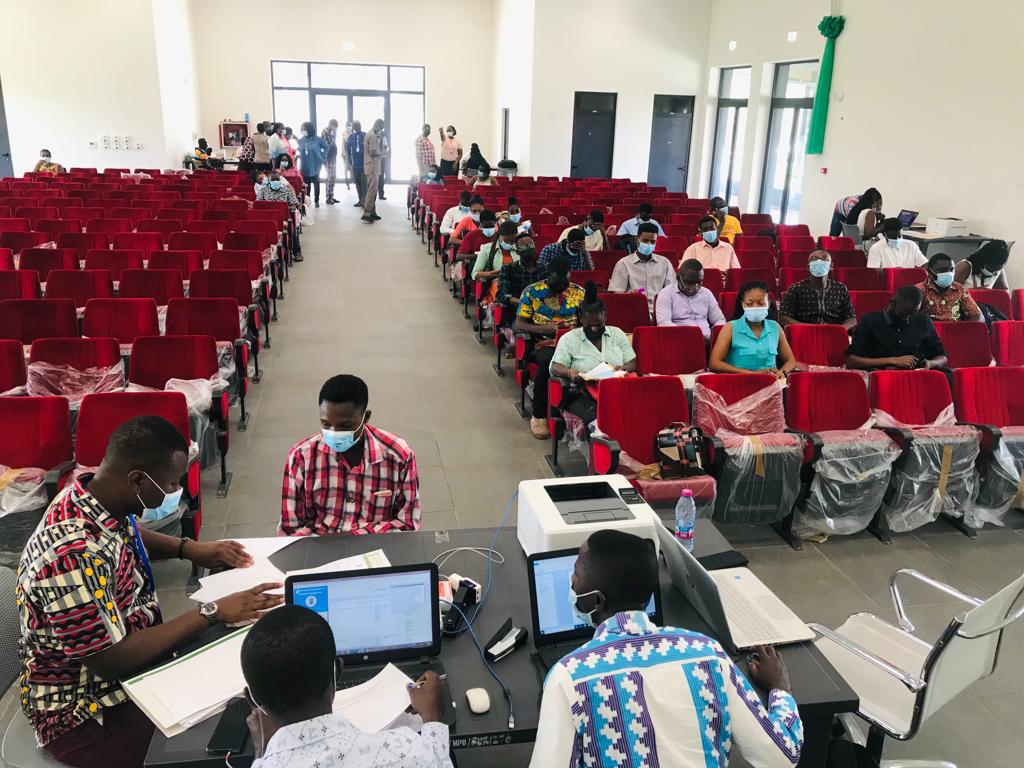 They were also driven round the Somanya township to familiarize with their surroundings.

The Senior Assistant Registrar (SAR) in charge of Academic Affairs, Mr. Kofi Nimo Amponsah expressed satisfaction with the registration process so far, describing it as smooth.

He commended all staff who participated in the registration process.

Some of the new students interviewed were excited about their admission. They were amazed at the faculties on campus and indicated it was beyond their expectation.

They also commended Management of the University for a strong WiFi connectivity, well established sick bay, water treatment plant among other amenities.

They encouraged prospective applicants to pick up their application formed to beat the January 31, 2022 deadline.
An Orientation session will be held for the students from Tuesday, January 11th – Friday, January 15th, 2022.

Meanwhile, re-opening day for continuing students, who are also the pioneering students of the University is Monday, 10th January, 2022.