The Vice-Chancellor of the University of Environment and Sustainable Development, (UESD) Prof. Eric Nyarko-Sampson, has encouraged members of the University Community to get vaccinated against COVID-19 in order to stay healthy and safe during the festive season.
He was speaking at the maiden edition of the Festival of Nine Lessons and Carols of the University at Somanya in the Eastern Region, held at the Multipurpose Auditorium, to mark the end of activities for the 2021/22 academic year.
It was on the theme: 'Christ our Hope.
The programme was attended by members of staff of the University including the Registrar, Mrs Mary Abena Agyepong, some members of Management and invited guests including the MCE for Yilo Krobo, Hon. Eric Tetteh.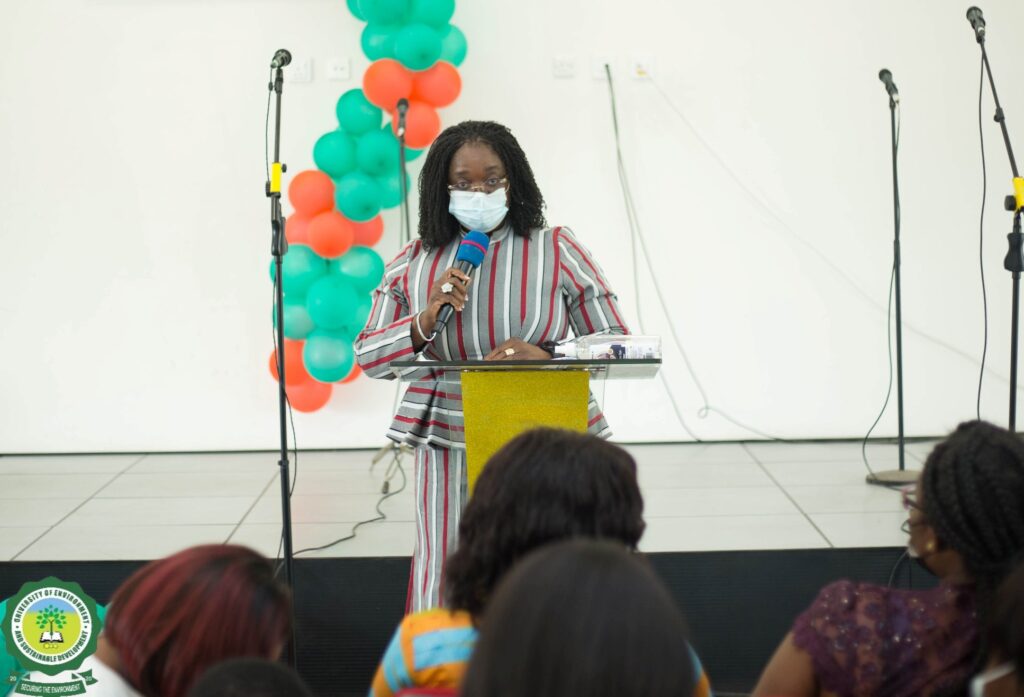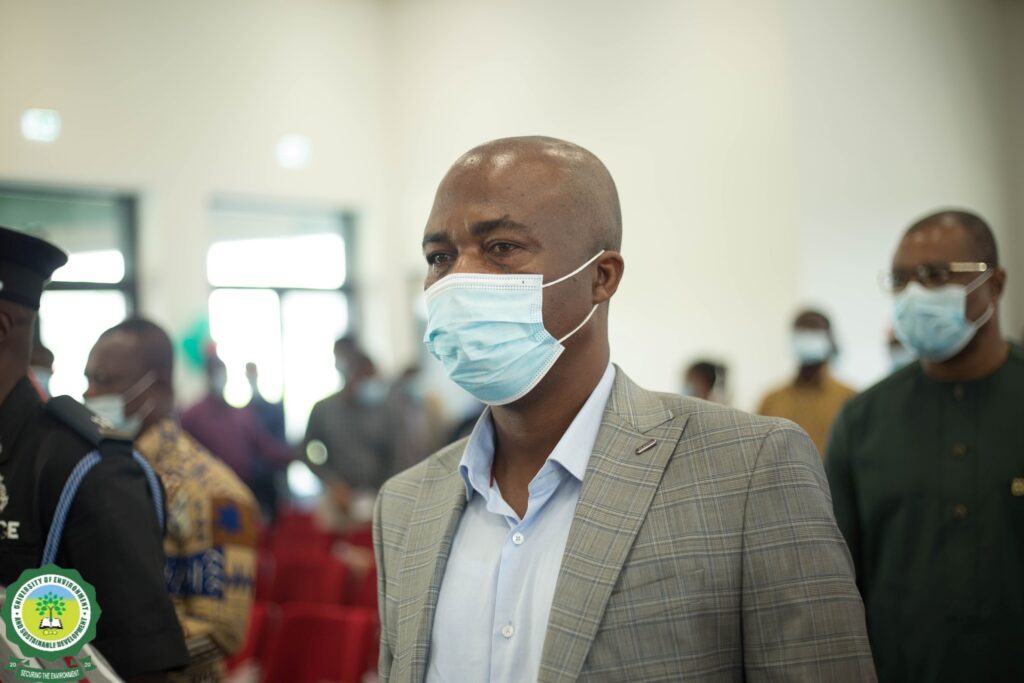 In attendance were the UESD and the St. Peter's Catholic Youth choirs who treated the congregation to melodious carols.
Prof. Nyarko-Sampson said, for "UESD as an institution, HOPE is a daily word, and that HOPE is what we live by.' He continued that: 'Christ is the HOPE of the world and since UESD stands for HOPE, then we are following Christ.".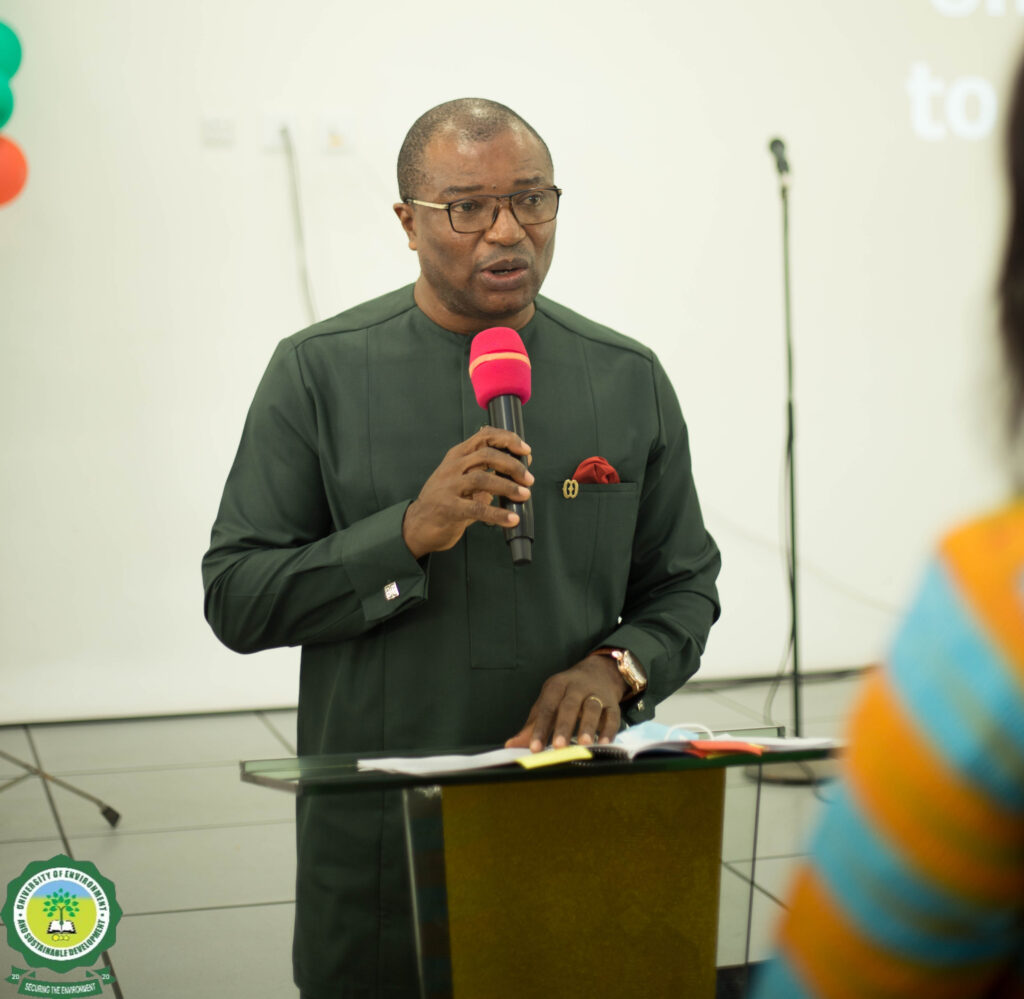 Nyarko-Sampson expressed gratitude to members of staff for their sacrifices in the 2020/2021 academic year.
He reiterated that twenty two (22) programmes of the UESD have been approved by the Ghana Tertiary Education Commission (GTEC) and he looks forward to welcoming  new and continuing students to campus in the next academic year.
He encouraged staff members to maintain and strengthen the bond that has helped the UESD chalk successes within the short time of its existence.
Prof. Nyarko-Sampson also motivated staff to gear up for the task ahead.
 
The guest preacher, the second Minister of the Wesley Methodist Church at Somanya, Rev. Solomon Asior Asante in an exhortation, said, the birth of Jesus is significant as it reminds Christians of God's love for them and the need for humankind to focus on winning their salvation.
He said, it is also important to explain the incarnation of Jesus to the world. As believers, incarnation should have meaning 'in our lives.'
Rev. Asior Asante explained that understanding the incarnation helps believers to understand the word of God better.
The Bible Lessons were taken from texts from the Old and the New Testaments by some members of the University Community and invited guests. The two choirs, the UESD and the St. Peter's Catholic Youth choirs treated the congregation to melodious Christmas carols.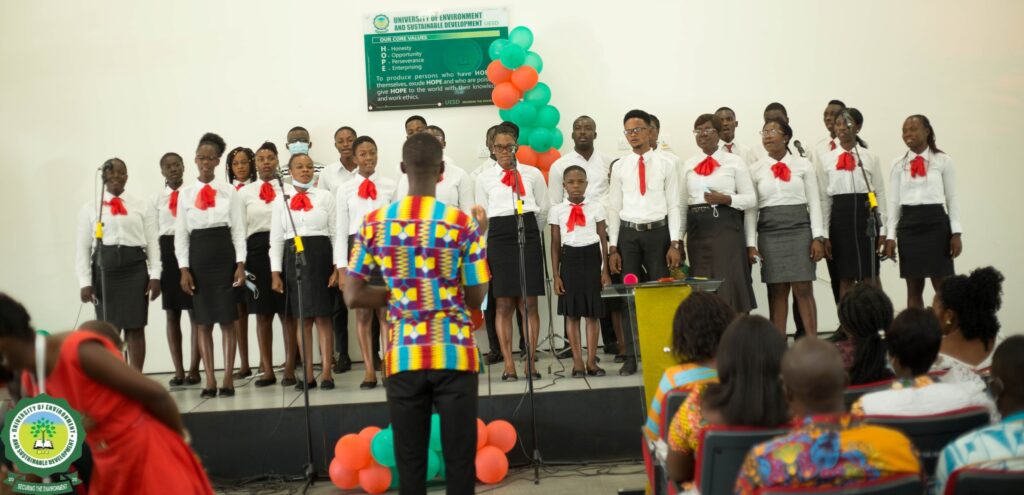 There were solo ministrations from Miss Sitsofe Mensah of the St. Peter's Catholic Youth choir and Miss Agnes Birago Adu Sarpong of the University Relations Unit of UESD.
Some of the guests were the District Police Commander, Superintendent Andrew Ayaani and the Distract Fire and Immigration Officers as well as the Assistant Chaplain of the St. Peter's Catholic Church at Somanya.