The Chief Executive Officer of Breast Care International, a Non-Governmental Organisation, Dr Beatrice Wiafe-Addai, has cautioned the public about the dangers of putting patients in prayer camps instead of obtaining medical assistance and attributing the cause of breast cancer to demonic forces. This is because these practices have resulted in fatalities because of these beliefs.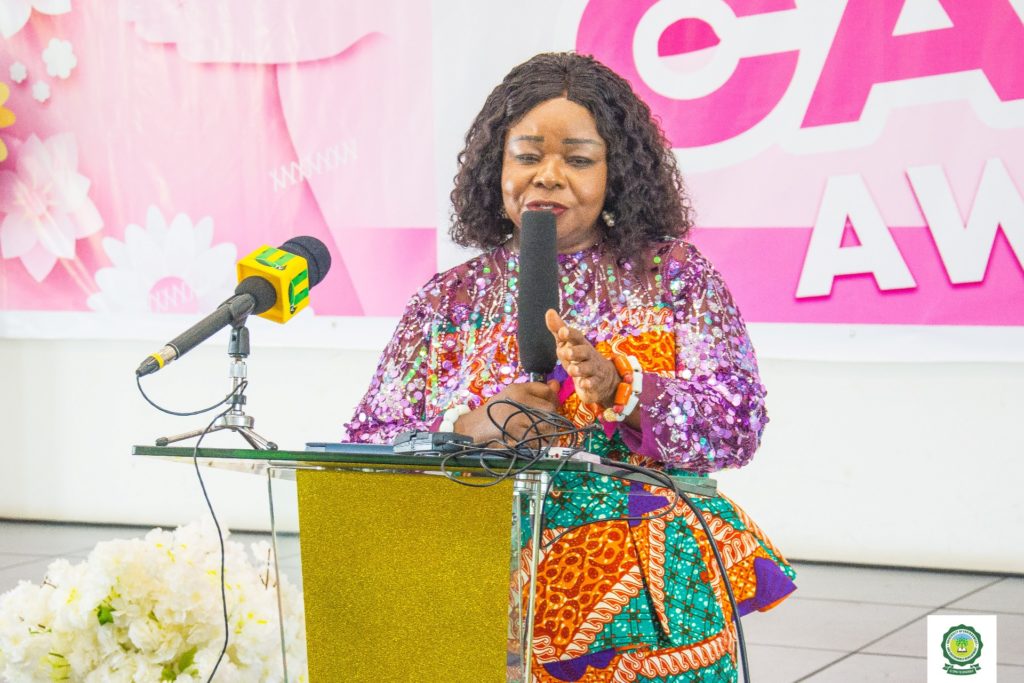 Dr. Wiafe-Addai was speaking at a Breast Cancer awareness programme organised by the Ladies Club of the University of Environment and Sustainable Development (UESD) in partnership with the Office of SRC Women's Commissioner which had the global theme; 'Cancer Can't, but we Can,' with the sub theme, 'Breaking the Myths'.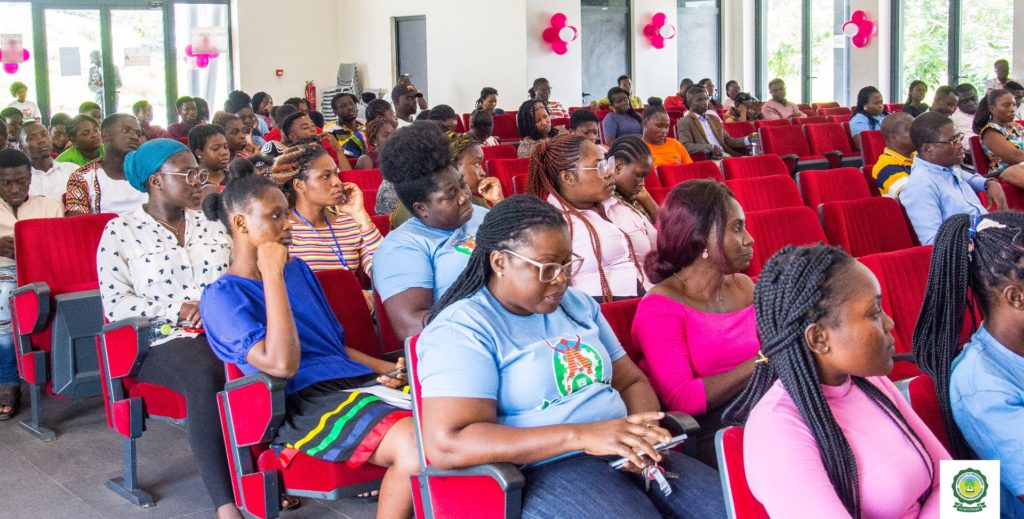 She also expressed worry about the crude and offensive ways some parents adopt to prevent their adolescent girls from becoming promiscuous, including the use of iron on their breasts and a particular type of insect bites.
Dr.Wiafe-Addai asked the participants to immediately seek medical attention whenever they observe anything unusual in their breast after self-examination. She indicated that early detection is not enough but early detection and prompt action saves lives.Dr. Wiafe-Addai advised the participants to get medical help if they noticed anything out of the ordinary in their breasts. She said, while early discovery alone does not save lives, early detection combined with swift response can.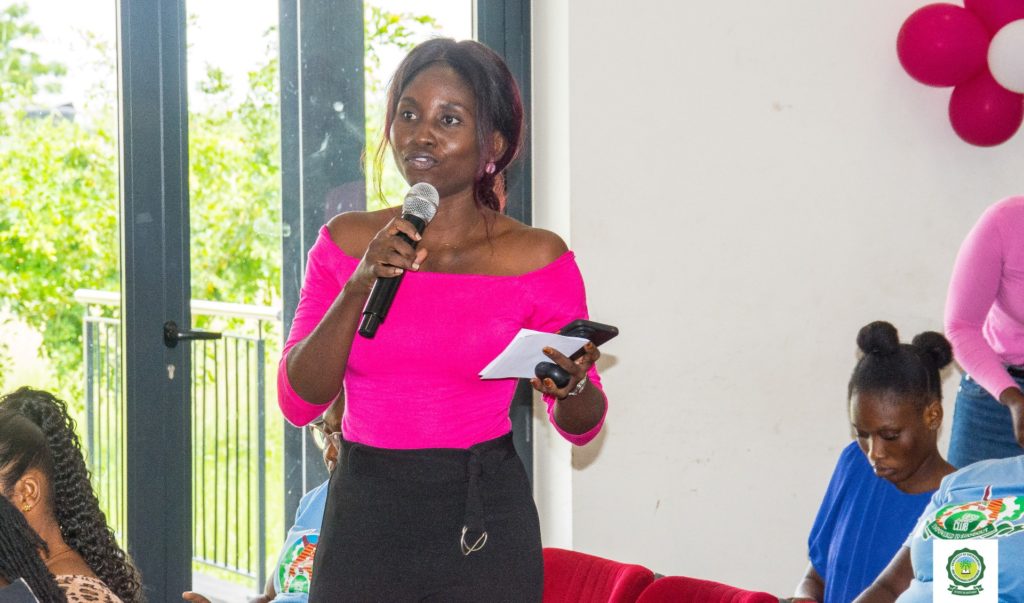 The Breast Care advocate urged young women and men to exercise regularly, watch their diet, refrain from bleaching, alcohol intake and consuming a substance popularly referred to as shisha, noting it is one of the high causes of breast cancer.
The President of the Ladies Club, Mrs. Alberta Kwarteng said, in addition to educating the University Community about breast screening, this year's breast awareness exercise seeks to extend its tentacles to the communities surrounding UESD.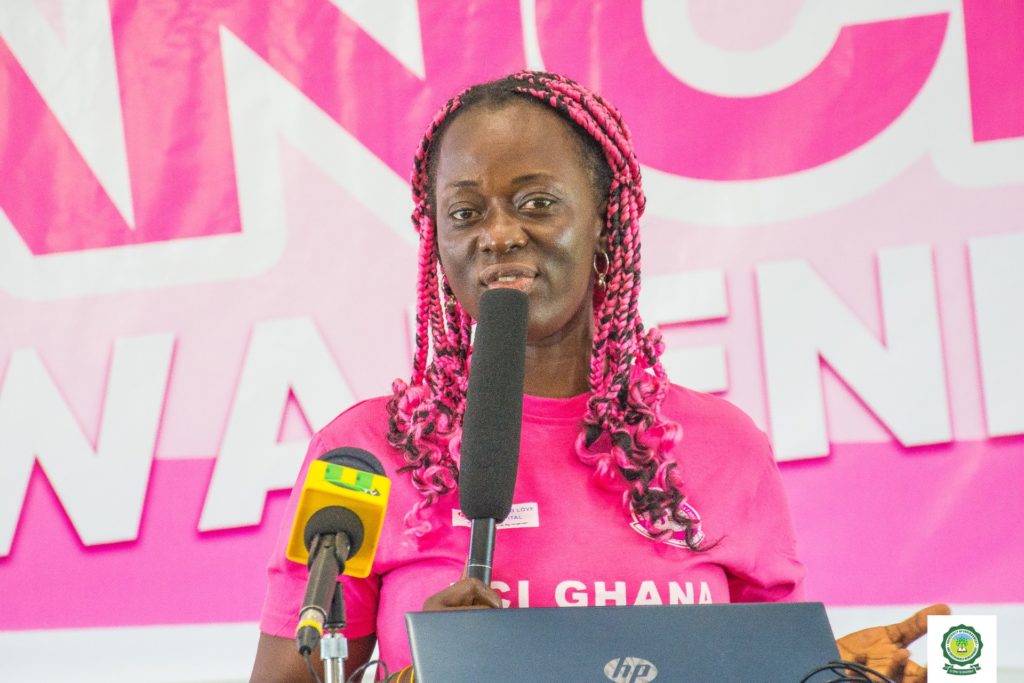 She commended the efforts of past and present chairpersons of Breast Cancer campaigns for their outstanding efforts as well as her colleague executives.
The ProVice-Chancellor of UESD, Prof. Edward Wiafe Debrah who was the chairperson for the occasion said, in an era where breast cancer is growing day by day, there is the need to create awareness and described the session as timely. A survivor of Breast Cancer and a participant who lost his wife to the disease, shared experiences with the audience.