The University of Environment and Sustainable Development (UESD), has hosted the 2023 National Youth Summit. It was dubbed: The National Youth Conference on Climate Action and Environmental Sustainability. The event held on Thursday, August 17, 2023, had in attendance, various youth groups across the country, including the students of UESD, on the theme: "Green Skills for Youth: Towards a Sustainable World"

There were presentations on: Ghana's Climate Change Policies and Actions, Climate Change and Environmental Sustainability in Ghana: The Governance and Green Economy and Business Opportunities for the Youth.

The highlight of the conference was the launch of the National Youth Action Group on Climate Change (NYAECC).

In a welcome address, the Vice-Chancellor of UESD, Prof. Eric Nyarko-Sampson, expressed excitement that the University was the host of the conference, saying it was taking place at UESD,' in an environment where it surely has to be.' He revealed that in its three years of existence, the University has not held less than three public gatherings to discuss climate-related issues for students and youth groups in the surrounding communities. Also, staff members with specialization and experience in climate–related issues have also shared their expert knowledge in various national and international platforms.

The Vice-Chancellor noted that the University believes it is important for young people to be involved in discussions about the environment and sustainable development. This informed the institution of the Community Development Challenge award, to encourage young people to share their thoughts on environmental management.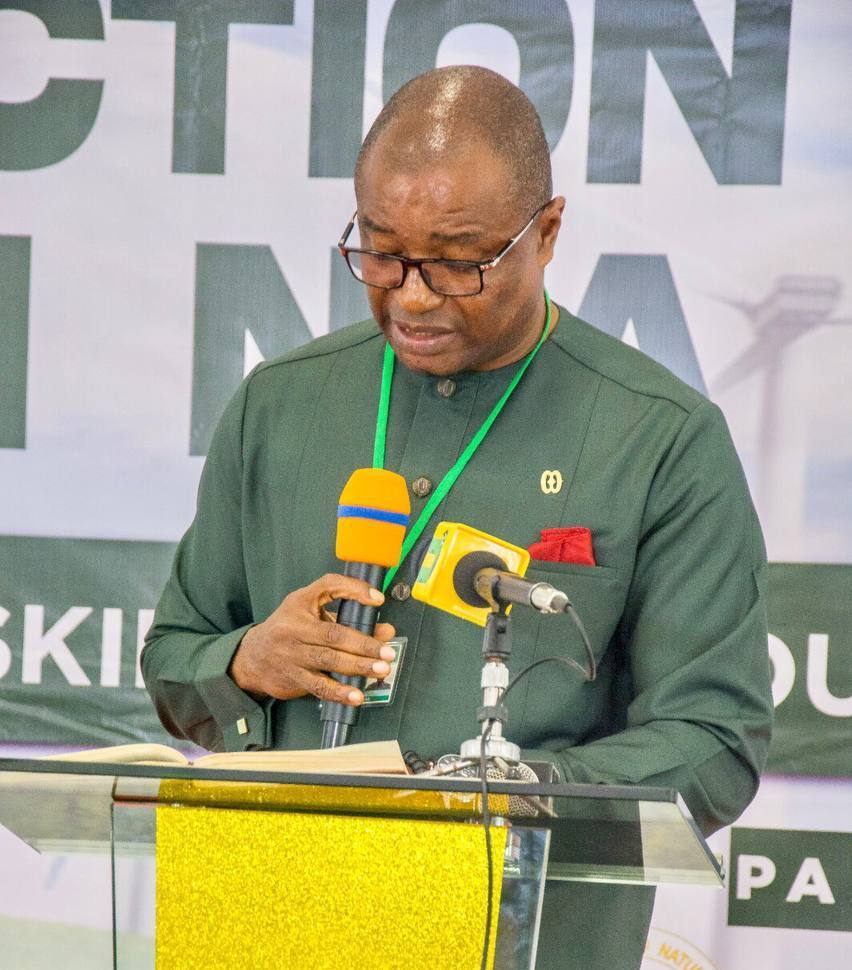 The second edition of this award took place in June this year. It focused on dealing with plastic waste recovery, our stewardship of the environment, and Sustainability. The highly patronized programme attracted fifty (50) Junior High Schools in the Eastern Region and parts of the Greater Accra and Volta Regions.
Prof. Nyarko-Sampson, suggested to the National Youth Authority to consider collaborating with the University on subsequent projects.
The Chief Executive Officer of The National Youth Authority, Mr. Pius Enam Hadzide, said, in a world where people actions have ripple effect beyond borders and generations, it is clear that the young minds of today will have to bear the greatest burden. He expressed optimism that, these same young minds possess the greatest potential to transform challenges into opportunities.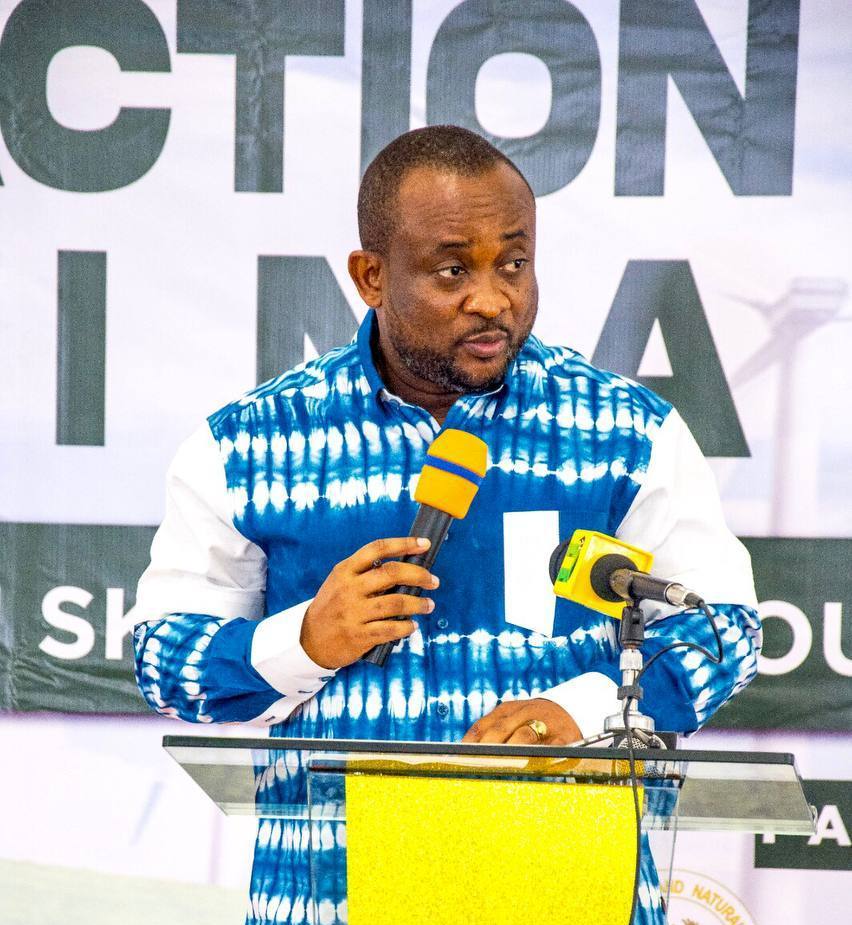 For his part, the Minister of Youth and Sports, Hon. Mustapha Ussif, commended the Management and staff of the National Youth Authority, for the programme geared at achieving a green environment to empower the youth with the required skills and knowledge to overcome the challenges associated with climate change.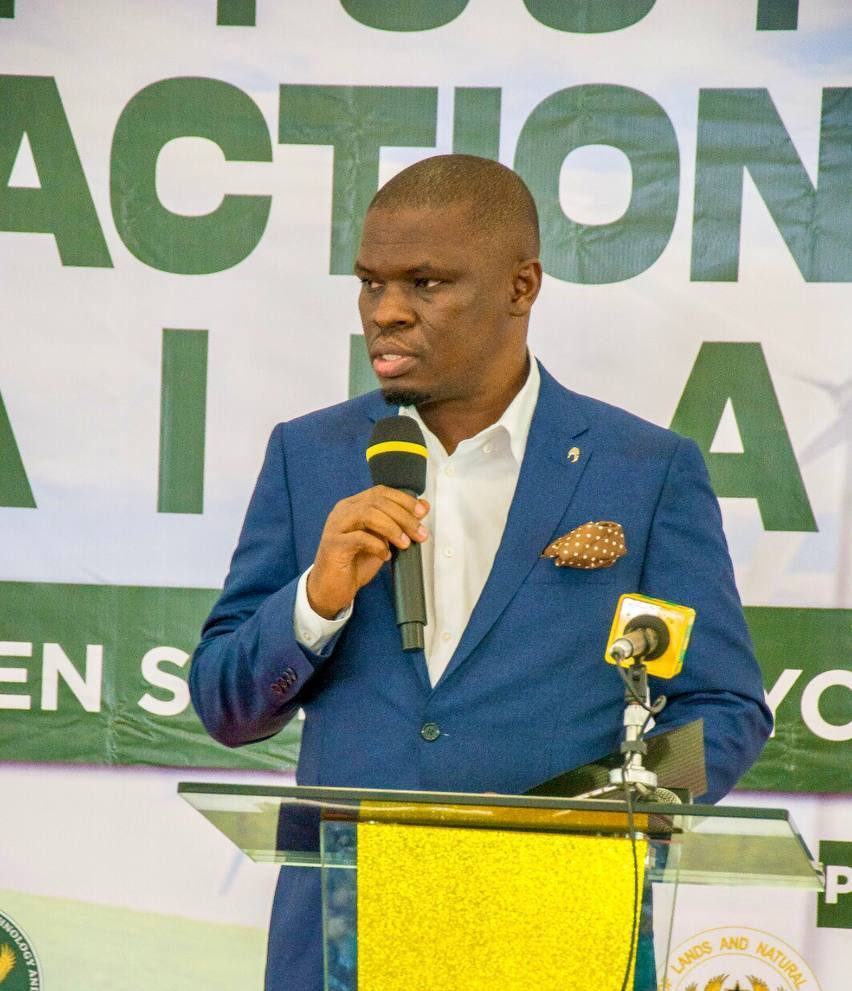 He said, combating environmental degradation and climate change, requires that the young population is provided the information needed to meet the difficulties.
"Empowering them with green skills prepares them for impending professional prospects in the growing economy and nurtures a habit of paramount significance in preserving the sanctity of 'our' planet," he emphasized. In attendance was the UESD choir which will be inaugurated on Friday, the 1st of September, 2023.