The University of Environment and Sustainable Development in Somanya in the Eastern Region of Ghana, has signed a Memorandum of Understanding (MOU) with the University of Twente, Netherlands.
The MOU is to commit the two institutions to partner in Geo-science, Public Health Engineering, and also for exchange programmes for Lecturers and students, joint masters and PhD programmes, joint proposal writing for grants, sponsorships and scholarships and other academic programmes both universities share in common.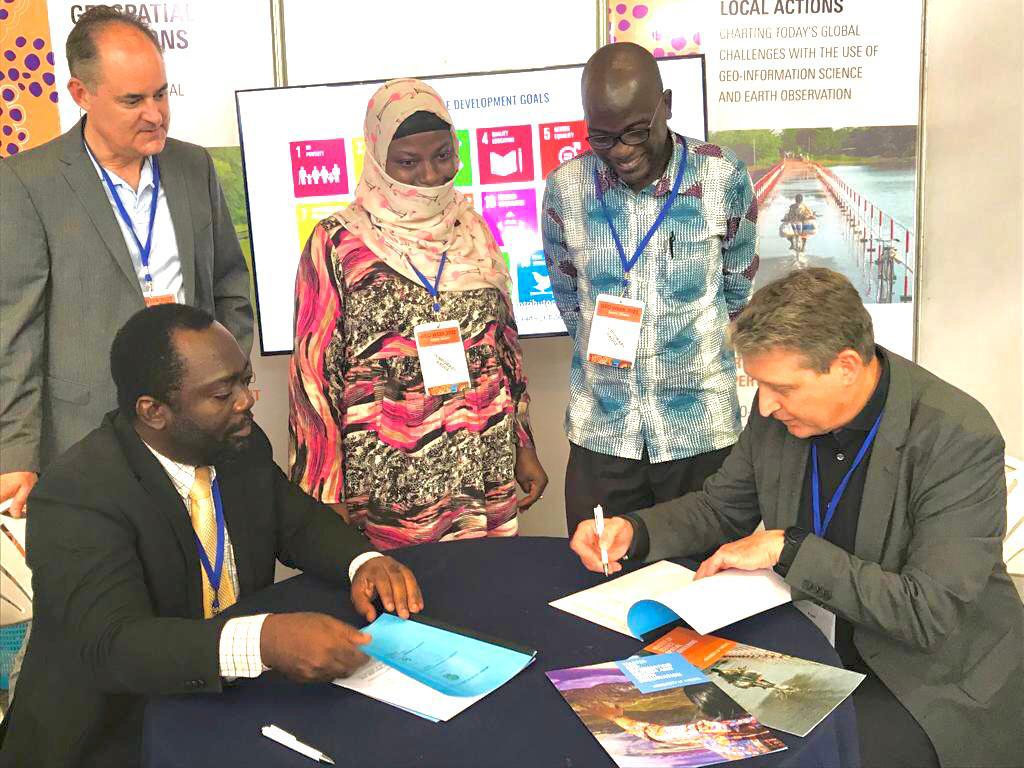 At a brief meeting at the Accra International Conference Centre to commit to the Agreement, the Dean of the Faculty Bureau, of Twente University, Prof. Dr. Freek van der Meer signed for his university while the Dean of the School of Natural and Environmental Sciences (SNES) of UESD Prof. Kofi Mensah Nyarko submitted to the Meeting, a copy of the MoU which had been endorsed by the. Vice-Chancellor, Prof. Eric Nyarko-Sampson.
Other members present at the AICC were: the HOD of the Department of Geography and Earth Sciences, Dr. Francis Shine Gbedemah, and a Geography Lecturer at SNES, Dr. Fatima Eshun. The University of Twente team were: a Portfolio Holder of Operational Management at the Faculty Bureau, Dr. David Korringa, and a Senior Policy Officer for Capacity Building at the Faculty Bureau, Joost Teuben.