More than sixty (60) waste bins have been distributed to five Senior High Schools and a College of Education in the Yilo and Manaya Krobo Municipalities under the Waste Segregation Project by the Department of Environment and Public Health, DEPH, of the University of Environment and Sustainable Development (UESD).
The beneficiary schools included the Yilo Krobo, Manya Krobo, Krobo Girls Senior High and the Mount Mary College of Education.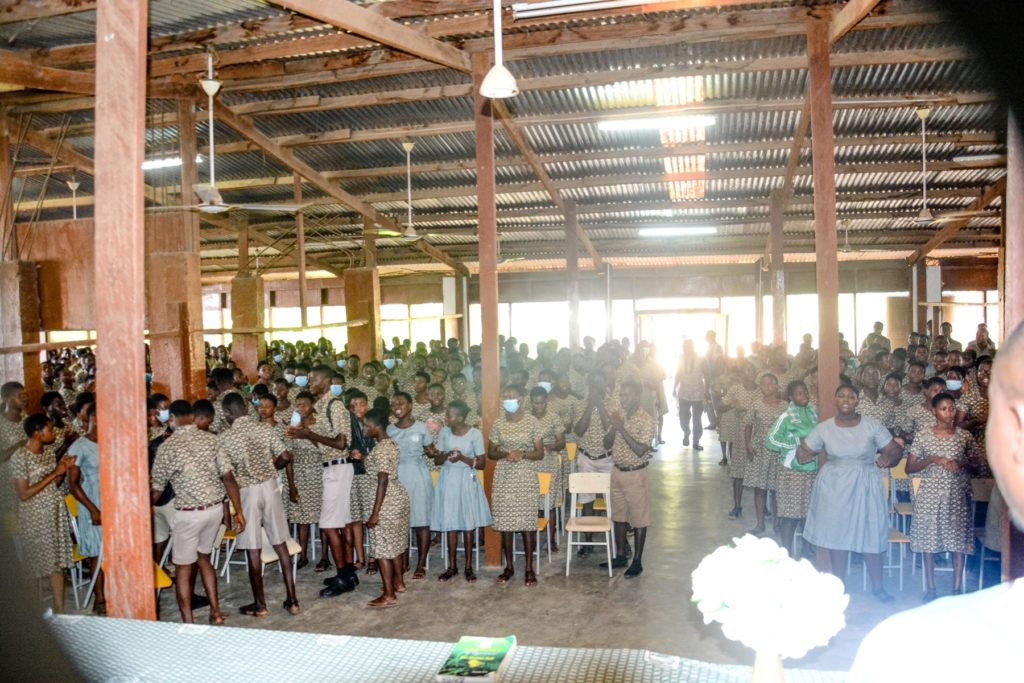 The initiator and lead researcher of the waste segregation Project, Dr. Llyod Larbi explained that the project among other things is to instill the culture of waste segregation in students.
He said, environment clubs have been formed in the schools to compliment the project. He stated that the dustbins presented to the institutions have been demarcated into paper, plastic and organic waste.
The segregated waste will be weighed to determine the amount of waste produced and the primary information used for research purposes.
Dr. Larbi indicated that the waste collection companies associated with the project will be responsible for emptying the bins regularly, and the plastic waste sold to recycling companies whilst the organic waste would be converted into organic manure.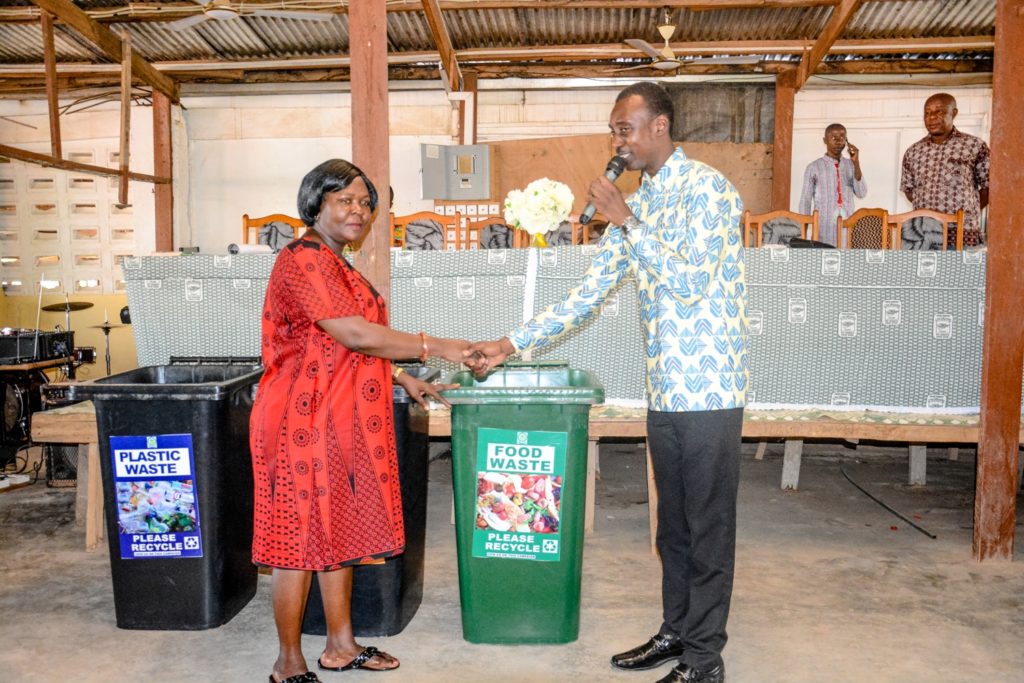 Dr. Larbi said, this is a pilot distribution exercise and the focus is to extend it to other schools in the Eastern Region and beyond. He expressed appreciation to waste company, ZoomLion Ghana limited for sponsoring the project. and called on government, NGOs and private companies to come on board.
The Vice-Chancellor of UESD, Prof. Eric Nyarko-Sampson who was present at the distribution of one of the beneficiary schools, Krobo Girls Senior High said, the UESD wants to build and empower an army of young men and women with the requisite skills to positively impact the environment. He was happy that similar projects already practiced in the school yielded some income.
Prof. Nyarko-Sampson was optimistic that the Waste Segregation Project will yield bigger returns. He reiterated the need to protect the environment explaining that waste segregation does not only protect the environment, but also protects life, saying, separating paper waste, plastic waste and organic waste offers recycling companies the opportunity to turn waste into re-usable products.'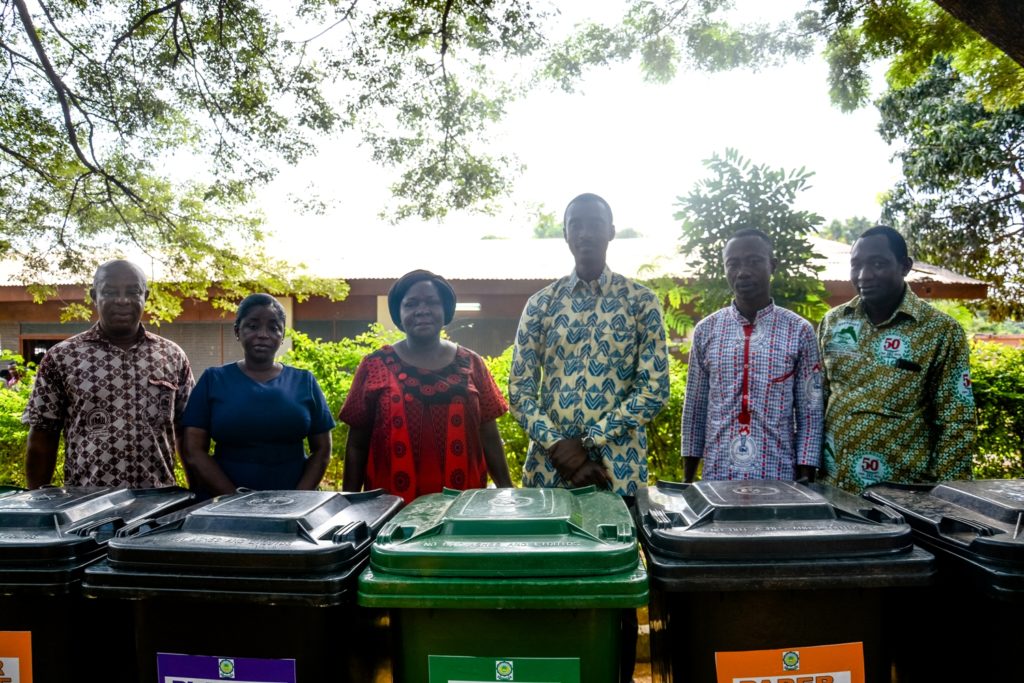 The Heads of the beneficiary schools in separate remarks expressed their profound gratitude to Dr. Larbi and the Management of UESD for the bins.
They were hopeful the project will go a long way to address the problem of improper disposal of waste in their schools. They also lauded the impact of the University on the communities within its catchment area since its inception.