A scholarship scheme for brilliant but needy students of the University of Environment and Sustainable Development (UESD) has been launched at a ceremony held in the Multipurpose Hall.
The scheme is an initiative of some Lectures in the University and other stakeholders. The launch was attended by the Vice-Chancellor, Prof. Eric Nyarko-Sampson, who was the guest of honor, the Registrar, Mrs. Mary Abena Agyepong, the Director of Finance, Mr. Baffuor Awuah Kwabi, the Deans of the two schools, and the rest of the university community including students.
In a brief address, the Chairman of the Scholarship Scheme, Dr. Peter Asare-Nuamah explained that the idea of the scheme was conceived by some Lecturers after they observed that some of the students had difficulty settling their tuition fees. A group of them then came together to commit a monthly contribution of not more than three hundred Ghana cedis to support students in that category. He said presently, the scheme has nine donors including external ones who are in the public and private sectors. He said, the disbursement will begin in the next academic year after beneficiaries have qualified for accessibility.
Dr. Asare-Nuamah stated that beneficiaries who receive scholarships will have to justify it. He listed the criteria that qualify a beneficiary: they must first be academically good, show proof of the genuine need for the scholarship, furnish the committee with a transcript & other relevant documents, must have spent at least a semester in the University, be of good character and not be involved in examination malpractice or any form of practice that tarnishes the image of the University. In addition, prospective applicants must write an essay justifying qualifications, show a genuine need for a scholarship, and produce results and a transcript. He thanked the donors for their tremendous contribution to the scheme.
One of the donors, the CEO of the Rainbow Agro sciences Limited, Mr. David Ansong, on behalf of his colleagues, expressed excitement about their involvement in the scholarship scheme. He expressed optimism that the scheme will go a long way to help transform the lives of the beneficiaries.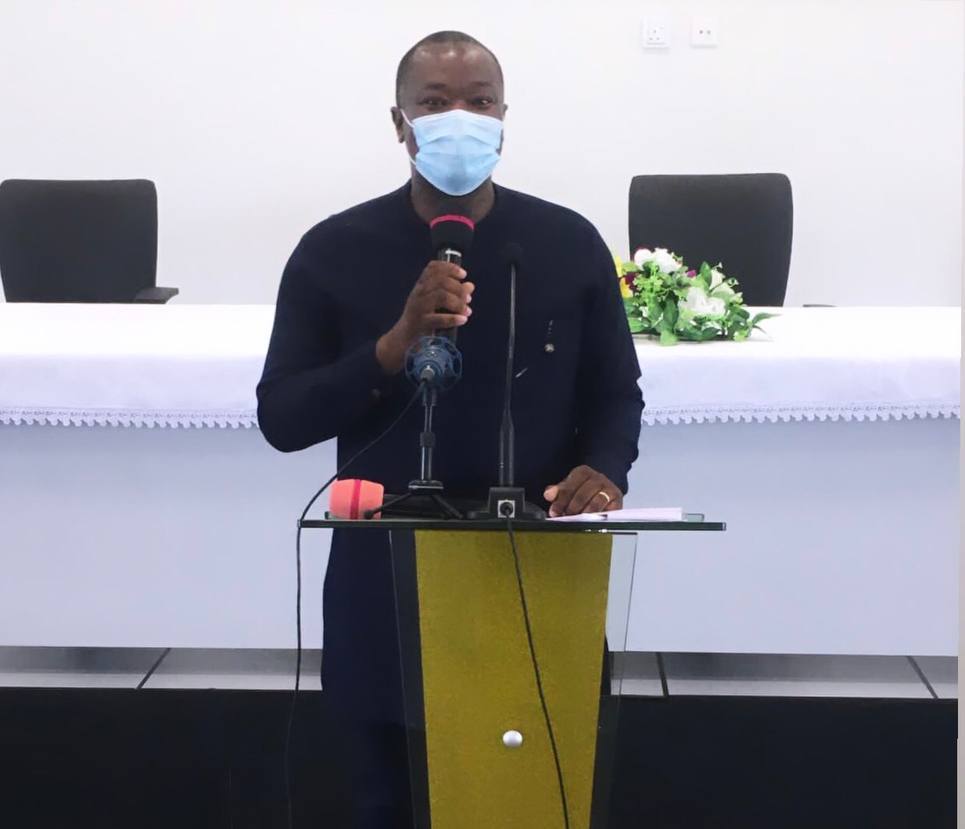 Mr. Ansong said, it is 'payback time,' for him because he also benefited from a similar scheme when he was in school. In a brief comment, the Vice-Chancellor of the University, Prof. Eric Nyarko-Sampson commended the sponsors for contributing to the well-being of brilliant but needy students. He hinted at other scholarship schemes the University will bring on board soon. Prof. Nyarko-Sampson called on well-wishers of the University to help to contribute immensely towards establishing more scholarship schemes for the betterment of the UESD