The Registrar of the University of Environment and Sustainable Development,(UESD), Mrs. Mary Abena Agyepong, has advised members of the University community, particularly members of the Senior Staff Association, (SSA), to make regular introspections in order to identify their unique make-up.
She said, until one is able to discover oneself, it will be challenging to see their way clear for the future.
Mrs Agyepong said this at a workshop organised by the UESD branch of the Senior Staff Association, held at the Multipurpose Auditorium of the University.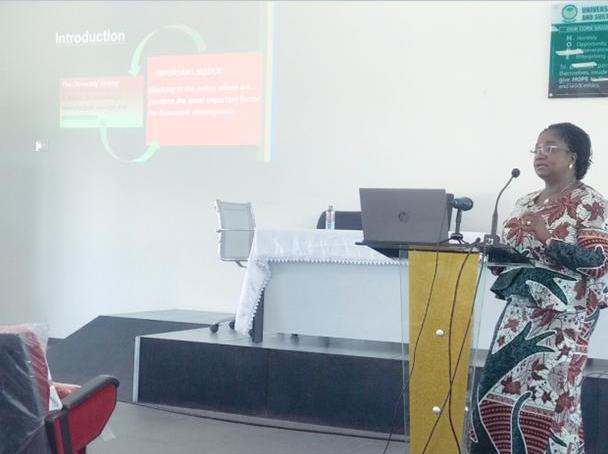 It was on the theme: "Strategies for advancing career in the University Setting.'
She described the theme for the workshop as timely as it sought to help direct the career paths of members of the Association to build a bright future.
She indicated that unlike job choices that are usually pursued to make ends meet, career choices involve more conscious and well-thought-through decisions which are personally made, or in some cases imposed by family members, peers or derived from experiences and mentors.
Mrs. Agyepong said, universities are milieus where knowledge is acquired and consequently provide opportunities for staff to grow.
She urged them to take advantage of the prospects the UESD presents and develop themselves to reach the highest height.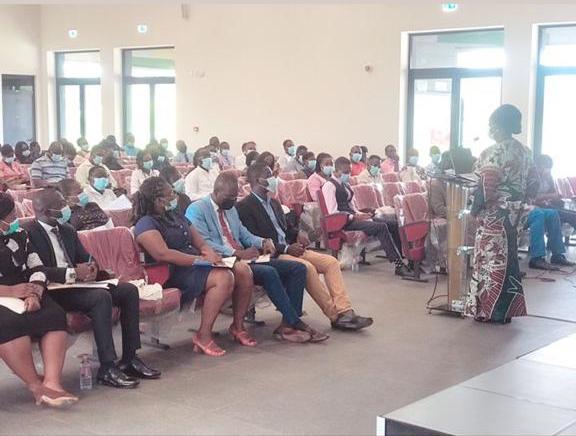 The Deputy Registrar in charge of Research and Innovation at the Sunyani Technical University, in the Bono Region, Dr. Samuel Okyere Boateng joining via zoom, touched on the strategies to adapt to advance in their careers.
Dr. Boateng told the participants that in determining one's career, there are six cardinal points which should always be upheld.
These are; "building good relationships, identifying and choosing mentors, taking performance appraisals very seriously, mastering the industry or scope of work, furthering one's education and exploring opportunities at any given time."
Dr. Boateng explained that staff career advancement is important on the account of the continuous spread of higher education and the introduction of new offices within universities.
The Chairman for the occasion, Dr. Hammond Oppong Kwarteng, the Senior Assistant Registrar, (SAR), at the Office of the Vice- Chancellor, in his remarks, urged members of staff to pay serious attention to develop their careers, if they want to make any meaningful progress in the university setting.
Answering a question on the best strategy to adopt in taking initiatives in the performance of their duties, Dr. Oppong Kwarteng said staff members should always be diplomatic in their dealings with colleagues especially, in situations relating to their superiors.