The Management of Technology without Borders, Germany, an NGO has expressed its desire to form a lasting relationship with the University of Environment and Sustainable Development (UESD), Somanya. The interest areas are in Water, Energy, Waste Education and Agroforestry.
The Project Leader of the group in Ghana, Mr. Dominik Lang made this known when he led a three member team to meet with the Acting Pro-Vice-Chancellor of the University, Prof. Edward Wiafe Debrah in the Council Chamber of the University. According to Mr. Lang, the goal of Technology Without Borders, Germany, is to help improve the living conditions of people in developing countries in three ways. These are the Coordination of tailored cooperative development work on-site to make the best use of available resources. Providing education and training that enables local people to effect change on their own, and Promoting long-term development, for example, through micro business initiative. He said, the organisation also places importance in offering students the opportunity to make a difference through the application of technical and engineering skills.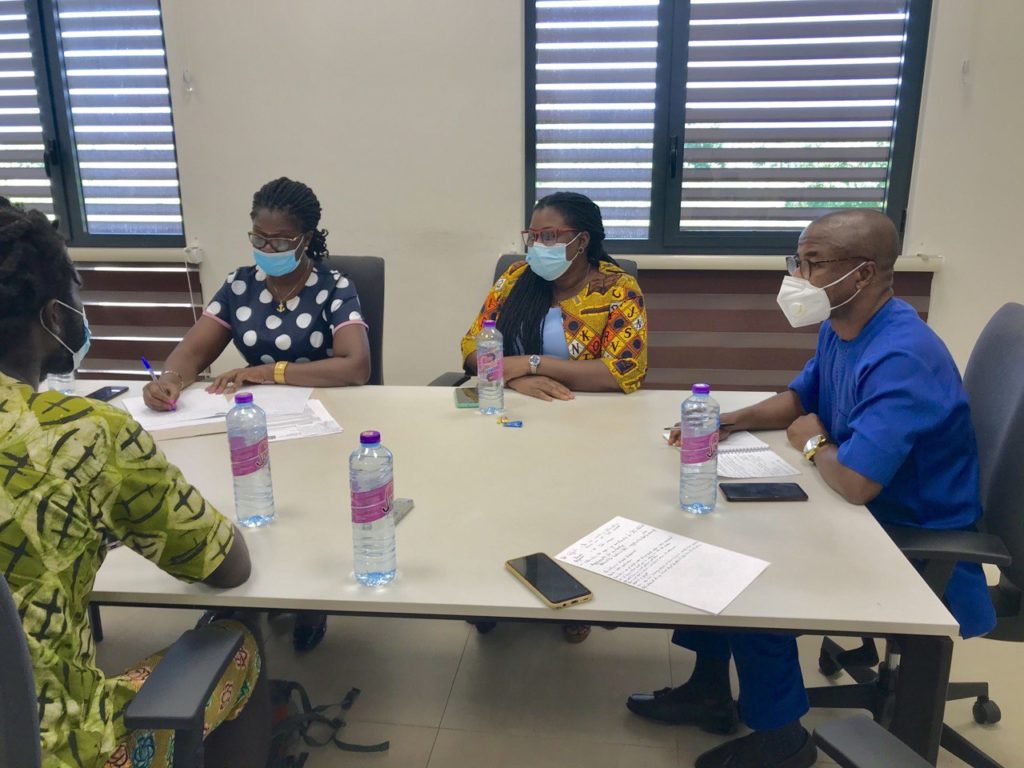 Mr. Lang stated that the newest project the organisation is rolling out is the recycling of water sachets. This project is being carried out in about twelve (12) schools, comprising more than four (4) thousand pupils. To make the collection of used sachets easier, the NGO has provided dustbins to the participating school for deposits. The sachets are then sold to companies that recycle plastics and the proceeds used to purchase materials like stationery for the schools.
He spoke about the benefits students will gain when they associate with the NGO. These include; willingness to help their society effectively, learning entrepreneurship, risk management, sustainability, stakeholder management, sponsorships to acquire knowledge, effective communication and teamwork.
The NGO is also embarking on a water project and lead officer, Mr. Joesph Maudjorm said, it includes rejuvenating old boreholes, providing training sessions on drilling, treating borehole water, fixing plumbs for boreholes.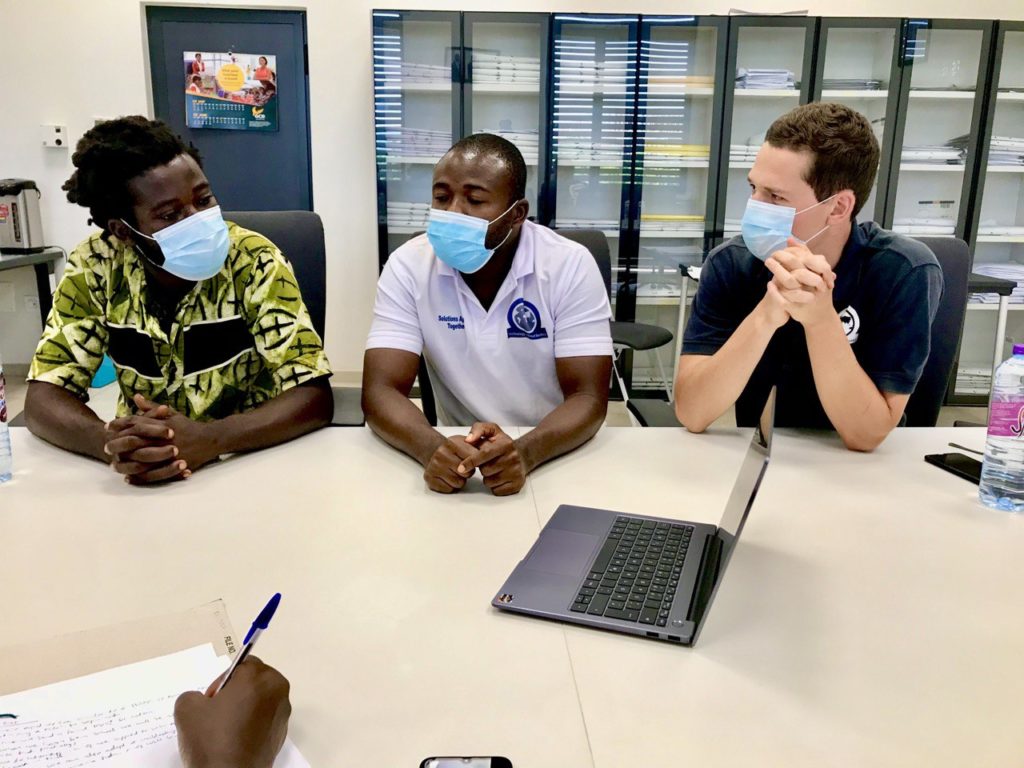 The Acting Pro-Vice-Chancellor of  UESD, Prof. Edward Wiafe Debrah in response, welcomed the NGO's intension to form a partnership with the University and lauded the benefits that will go with it. He said, the UESD is looking to having alliances with Technology without Borders in terms of student attachments, internships, practical lessons and student exchange programmes. He was certain that these would help prepare students to be better equipped to combat the challenges in society. An MOU is expected to be signed to seal the partnership between the two institutions.
Present at the meeting were the Dean of Students, Dr. (Mrs) Daniella Delali Sedegah, the Senior Assistant Registrar at the Office of the Acting Pro-Vice-Chancellor, Madam Mavis Kissi and the Assistant Registrar at Students Affairs, Mr. Albert Bondzie.