The University of Environment and Sustainable Development (UESD), Somanya, and the Institute of Statistics, Social and Economic Research (ISSER) of the University of Ghana have entered into a partnership in data sharing, research collaboration, students' internship/attachment, and the areas of symposia and training.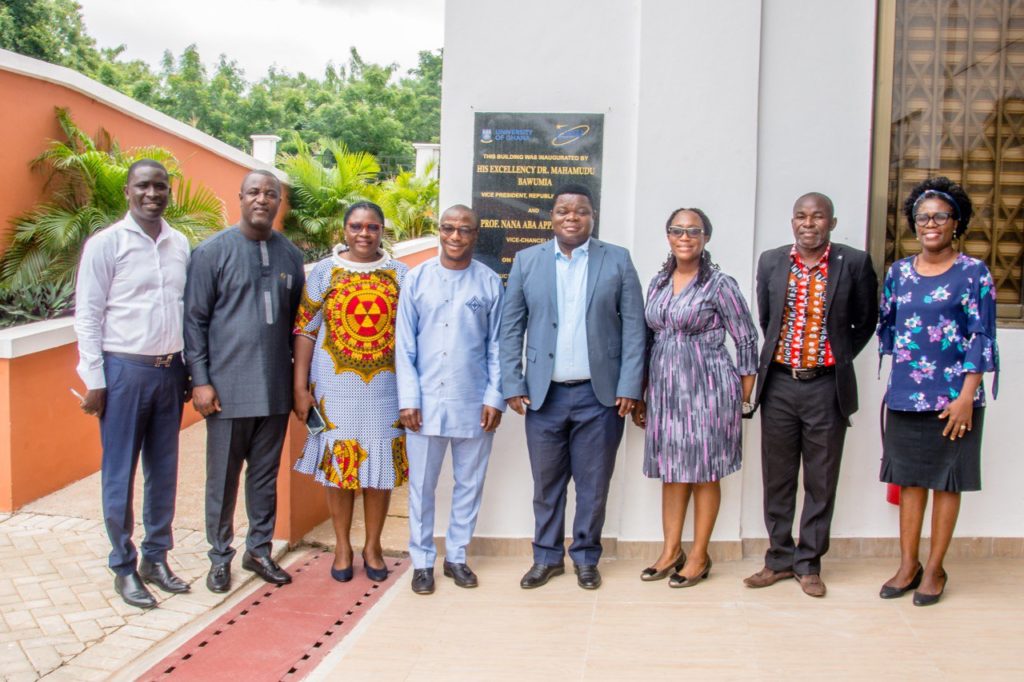 This was at a Memorandum of Understanding, (MOU) between both institutions, in the office of the Director of ISSER, Prof. Peter Quartey. The Pro-Vice-Chancellor of UESD, Prof. Edward Wiafe Debrah signed for UESD while Prof. Quartey signed on behalf of ISSER.
In his remarks, Prof. Wiafe Debrah, stated that it is the vision of the UESD to form alliances with relevant partners who operate infields within the University's mandate. He said, this is the second in the series of MOUs to be signed with some institutions and industry players.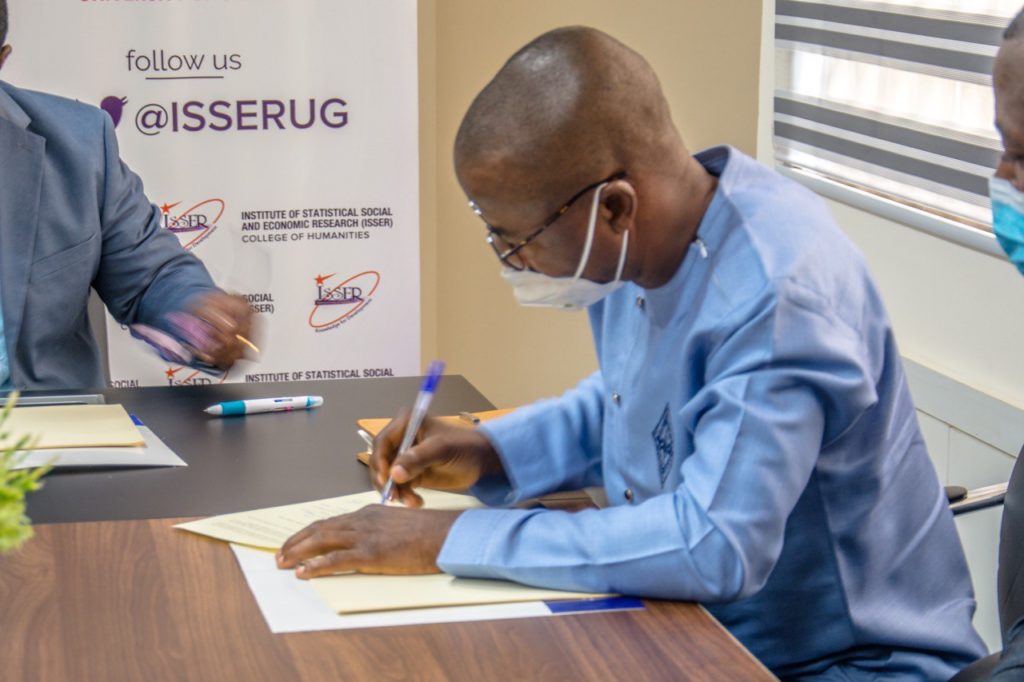 The expectation is for such partnerships to complement the University's efforts of producing world-class graduates who are fully equipped for the growing demands of environmental sustainability and economic development.
The Director of ISSER, Prof. Peter Quartey was happy about the MOU and encouraged both institutions to work in unity in order to achieve the desired results. He encouraged both institutions to brainstorm and identify the other areas worth collaborating on and partnering for mutual benefit.  Prof. Quartey assured UESD of the Institute's readiness to provide all the needed support necessary for the University's growth and development.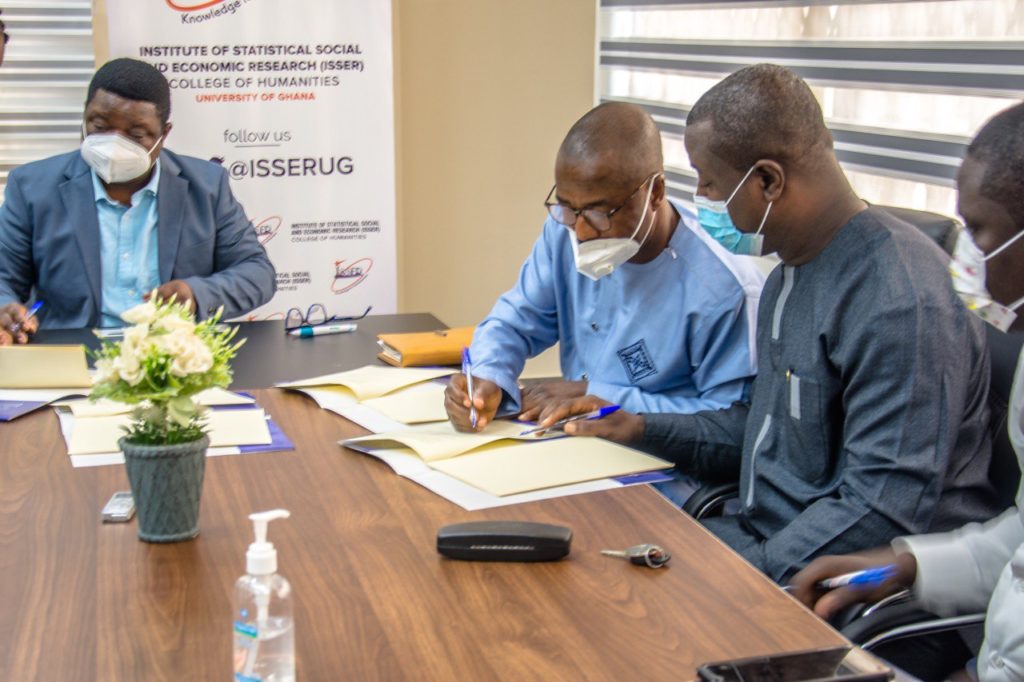 The signing was witnessed by some Lecturers of UESD, made up of, the Head of the Department of Water Resources and Sustainable Development, Dr. Michael Tuffour; the Dean of Students, Dr. Daniella Delali Sedegah; Dr. Fortson Prize Mcapreko and Dr. Theodora Akweley Asiamah.