The Vice-Chancellor of the University of Environment and Sustainable Development (UESD), Prof. Eric Nyarko-Sampson, has presented a laptop and its accessories to a second-year BSc. Geography and Earth Science student of the School of Natural and Environmental Sciences (SNES), Gerald Narh Akwada in his office.
The laptop was provided by the Konor (Paramount Chief) of Yilo Krobo Oklepeme Nuer Anorbaah Srasraku II, the sponsor of Mr. Akwada's tertiary education.
Prof. Nyarko-Sampson stated that the Konor acknowledges the enormous role technology plays in education, especially at the tertiary level, hence his donation of the laptop to Gerald, to assist him in his research and learning.
Recounting events that culminated in the occasion, it was revealed that Gerald Akwada, on the merit of good performance in his SSSCE, received an academic scholarship from the Konnor through the joint efforts of the University's Community Engagement, Project and Innovation Unit, (CEPIU) and Dr. Rosemary Anderson Akolaa, a Lecturer at SNES and Chairperson of the COVID-19 Committee.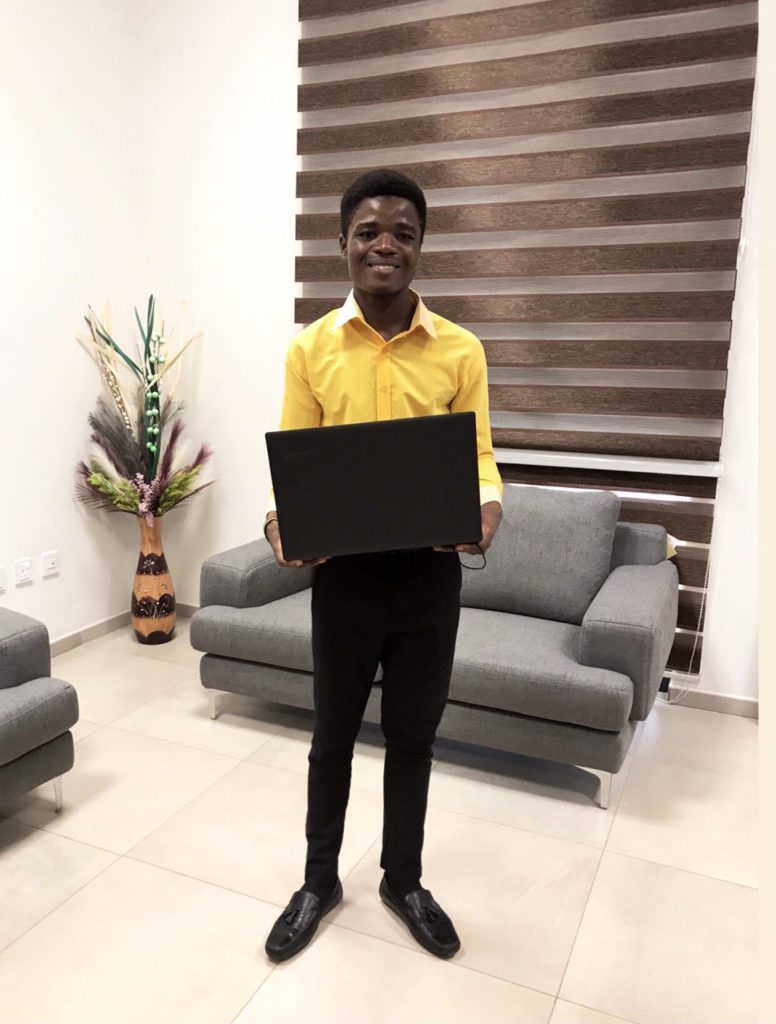 Prof. Nyarko-Sampson appealed to organizations and other benevolent individuals and agencies to go to the aid of brilliant but needy students. He expressed the hope that such assistance would ultimately lead to the realization of dreams of such students towards self-development and national growth in the long run.
Gerald Akwada thanked the Oklepeme, Nuer Anorbaah Srasraku II, the Management of UESD, the Community Engagement Project and Innovations Unit, (CEPIU), and well-wishers for making his dreams come true. He promised to work hard, keep the laptop in good shape and utilize it for its intended purpose.
Present was the Registrar of UESD, Mrs. Mary Abena Agyepong, who commended Mr. Akwada for his hard work. She also applauded CEPIU for the significant role it plays in serving as a link between the University and the community.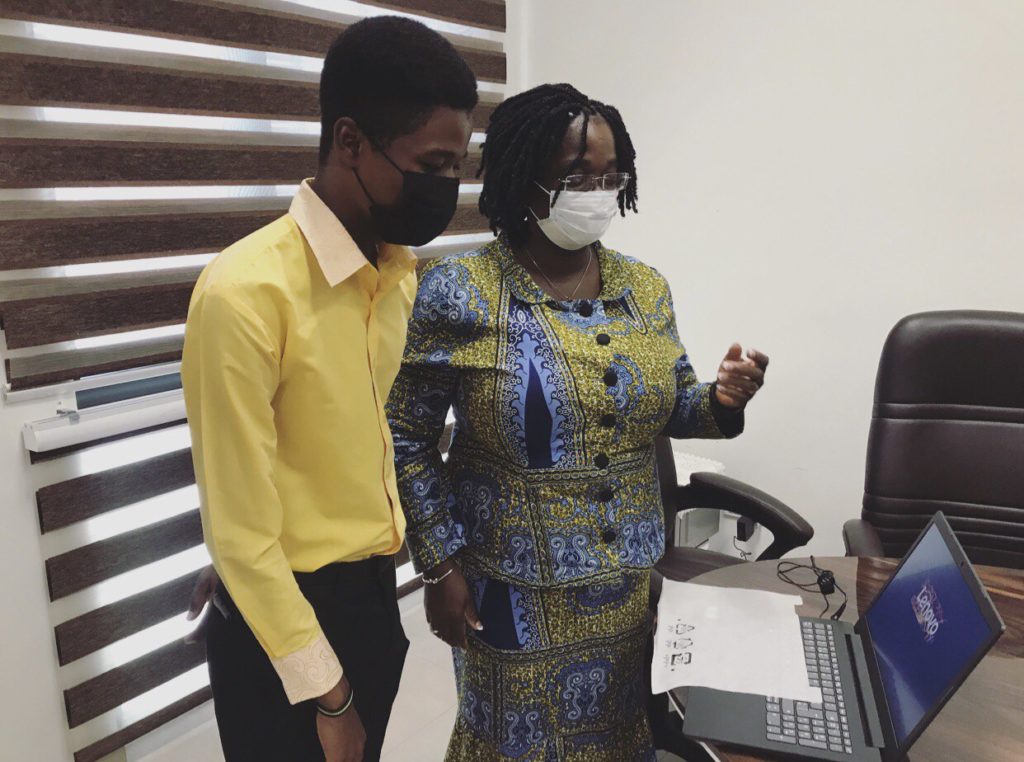 The presentation was also witnessed by Dr. Anderson Akolaa, and the Heads of CEPIU and URO, Mr. Daniel Ofori Mintah. and Ms. Barbara Yakubu as well as a colleague of Gerald, Vincent Odjer.