A health talk and breast screening has been held for staff of the University of Environment and Sustainable Development,(UESD) at Somanya in the Eastern Region, as part of activities to commemorate Breast Cancer awareness month. It was organised by the Administration and Services Unit of the University and attended by Senior Members, Senior and Junior Staff.
The resource persons were a Physician Assistant of the Somanya Polyclinic, Madam Joana Preko and a Senior Nursing Assistant at UESD, Miss Veronica Gyabuah. They took the participants through the: Anatomy of the breast and the Causes of Breast Cancer.
Speaking on the anatomy of the breast, Madam Gyabuah revealed that the breast size is a significant factor in determining a person's risk of contracting breast cancer. She attributed this to the production of oestrogen and explained that excess levels of oestrogen (the sex hormone responsible for the development and regulation of the female reproductive system and secondary sex characteristics) have the tendency of becoming cancerous in women who have bigger breasts because they produce higher levels of oestrogen and this increases their risk levels.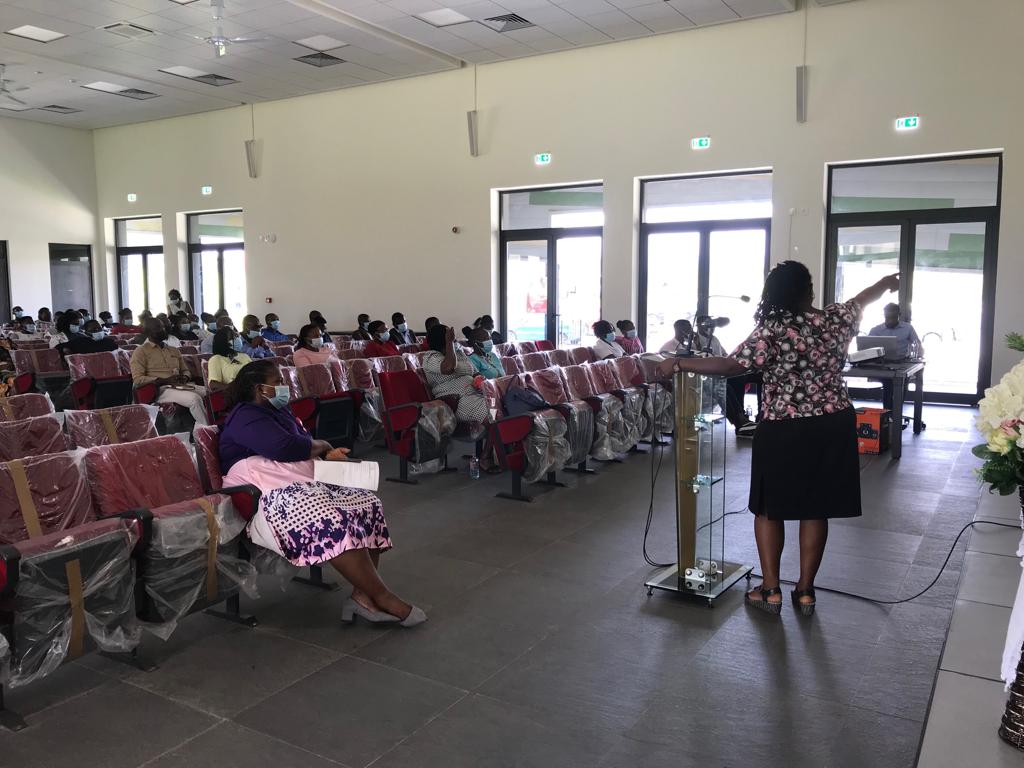 On lumps, Miss Gyabuah said, lumps in breasts do not necessarily connote cancer. She said, to avoid uncertainty and late diagnosis of cancer, persons who feel lumps in their breasts should immediately report to the nearest health facility for assistance. She indicated that breast can be concluded as being cancerous after it has been tested and proven as such by a medical officer.
She mentioned some of the symptoms of breast cancer as general weight loss, fatigue severe back pain, difficulty in walking, bloated abdomen, itchy skin, headaches, memory loss and weakness in the limbs. Others are:  lumps at the side of the armpit, distorted breasts, abnormal discharge of the nipple as well as the redness and pain in breasts.
Taking her turn, the Physician Assistant at the Somanya Polyclinic, Madam Joana Preko  who spoke on the causes of breast cancer, revealed that breast cancer  is more prevalent in persons aged 50 years and above largely because of inactivity. It can also be through hereditary or women who have had their first pregnancy after age thirty (30). Other ways by which breast cancer risks can be increased include breast implants, use of unprescribed oral contraceptives; excessive alcohol intake, obesity and hormone replacement therapies.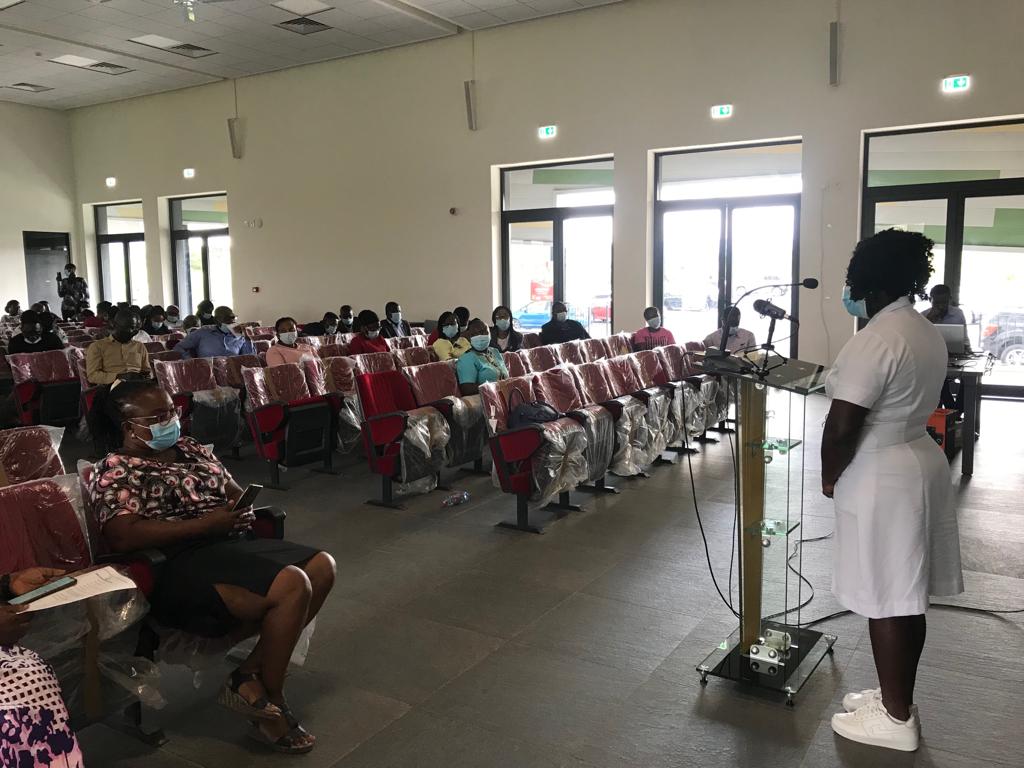 Touching on the treatment and prevention of breast cancer, Madam Preko appealed to persons living with the disease to follow the treatment prescribed by their health service provider and not resort to practices that can worsen the situation.  She urged them to exercise regularly, get their breasts examined frequently and reduce their alcohol intake. Adding that, 'early diagnosis and immediately reporting to the nearest health facility are all the ways to prevent breast cancer.'
  After the talk, the participants were taken through ways of undergoing self-examination of the breasts. They were also taken through breast screening.