A team of researchers, led by Dr. Owusu Fordjour Aidoo, an Entomologist in the Department of Biological Sciences, University of Environment and Sustainable Development, (UESD) Somanya, has charged Ghana to increase the intensity of their pest surveillance and monitoring. Ghanaian and other African Ports of entry are to undertake regular inspections of imported citrus and non-citrus host plants. This is to add to efforts deployed to curtail the citrus greening disease or Huanglongbing (HLB), the deadliest disease of citrus capable of causing up to 100% yield losses.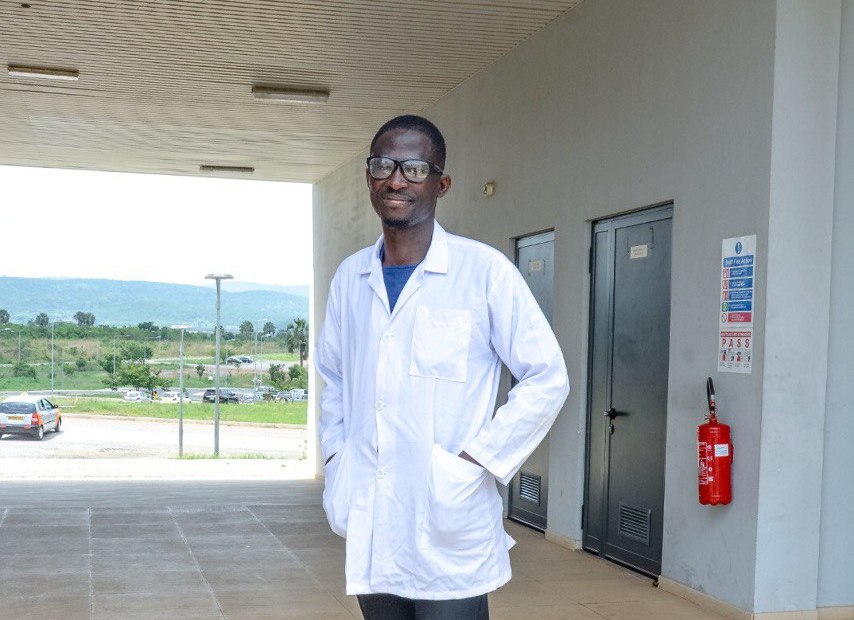 The HLB is transmitted by two vectors, the Asian citrus psyllid, Diaphorina citri and the African citrus triozid, Trioza erytreae. In recent surveys to determine if the HLB vectors were present in Ghana, the research team started a search for the vectors. Using morphological and molecular studies, D. citri and T. erytreae were detected for the first time in Ghana in the Volta Region. The preprint of the article which reports the research findings is available at https://www.researchsquare.com/article/rs-2399317/latest on Research Square (a service in partnership with Scientific Reports – Nature).
The research team included Dr Owusu F. Aidoo, Dr. Kodwo D. Ninsin, Dr. Jonathan Osei-Owusu, Dr. William K. Heve, Dr. Aboagye K. Dofuor, Dr. George Edusei, all of University of Environment and Sustainable Development, Dr. Angelina F. Osabutey of Presbyterian University College, Fred K. Ablormeti  and Dr Frederick L. Sossah of Council for Scientific Industrial Research (CSIR), Dr Akua K. Antwi-Agyakwa and Clement O. Aryee of Cocoa Research Institute of Ghana, Dr Yovanna L. Soto and Professor Mamoudou Sétamou of Texas A&M University – Kingsville Citrus Center and Dr Olufemi J. Alabi of Texas A&M AgriLife Research and Extension Center.
The researchers reiterated the great significance that agriculture plays in serving as a critical tool for sustainable development in many countries across sub-Saharan Africa; providing hundreds of millions of rural poor with new avenues out of poverty through smallholder farming, working in high-value crop production, entrepreneurial endeavors, and employment in rural and non-farming sectors. The world's development is an undoubted manifestation of the immense contribution of agriculture, the article revealed.
The researchers, however, noted their fears at the rate at which the HLB vectors D. citri and T. erytreae continue to threaten the sustainable production of citrus across Africa. Recent reports of D. citri have been recorded in Ethiopia, Tanzania, and Kenya in East Africa, and Nigeria and Benin in West Africa, and now in Ghana. The combined effect of the D. citri and T. erytreae psyllid vectors, the researchers said, demonstrates the possibility of worsening the already recorded losses associated with citrus pests in Ghana.
The Asian HLB which has been recorded to be more virulent and very damaging has been shown to be able to survive under climatic conditions between 25ºC and 28ºC. According to the study, the researchers also found that due to its high degree of temperature plasticity, the Asian HLB is able to adapt even in temperatures as low as 4ºC and as high as 41ºC. The researchers believe this is an indication that the Asian HLB poses a bigger threat to the sustainable production of citrus as compared to T. erytreae, which is found to be heat-sensitive and will typically develop best in cooler highlands in Ghana.
In light of the presence of D. citri and T. erytreae confirmed in Ghana, the researchers have expressed the need to conduct an immediate survey to assess the actual distribution of the pests in Ghana and other neighboring countries. They explained that this will help provide a blueprint based on which coordinated regional management initiatives to eradicate this destructive pest could be launched to stop any potential endemic and further spread of the HLB pathogens "Candidatus Liberibacter asiaticus" (CLas), "Ca. L. americanus" (CLam) and "Ca. L. africanus" (CLaf) throughout the region.
To augment efforts to contain the spread of the pests, the researchers have suggested many strategies which include the need for Ghana to get a full appreciation of the spread through a nationwide survey targeted at citrus and non-citrus host plants. They have indicated that a thorough assessment of the distribution of the pest and the disease it transmits will enhance effective management of the psyllids and HLB. Again, the article revealed that a conscious move to identify localities that are free of infection and to establish clean nursery program sites will both help in the management of the psyllids.
Considering other contributions which are relevant to the fight against pests, stakeholders, researchers, and extension workers have also been advised to work together to establish reliable monitoring programs and comprehensive pest control strategies such as crop rotation, intercropping, and planting time.