A three-member delegation from the UCC class of 1998, both home and abroad have called on their colleague, Prof. Eric Nyarko Sampson, the Vice-Chancellor of the University of Environment and Sustainable Development to congratulate him on his Investiture that took place on Friday, 3rd June, 2022 at the forecourt of the Multi-Purpose Auditorium.
The three were; Madam Christal Osei-Mensah, an Educationist, Mr. Daniel Dankwah, an Electro-Chemist based in Germany and Mr. Emmanuel Ossei-Wusu also an Electro-chemist in Scotland.
They were joined by four other colleagues, who are Senior Members of the University (Teaching & Non-Teaching). The meeting took place in the office of the Vice-Chancellor.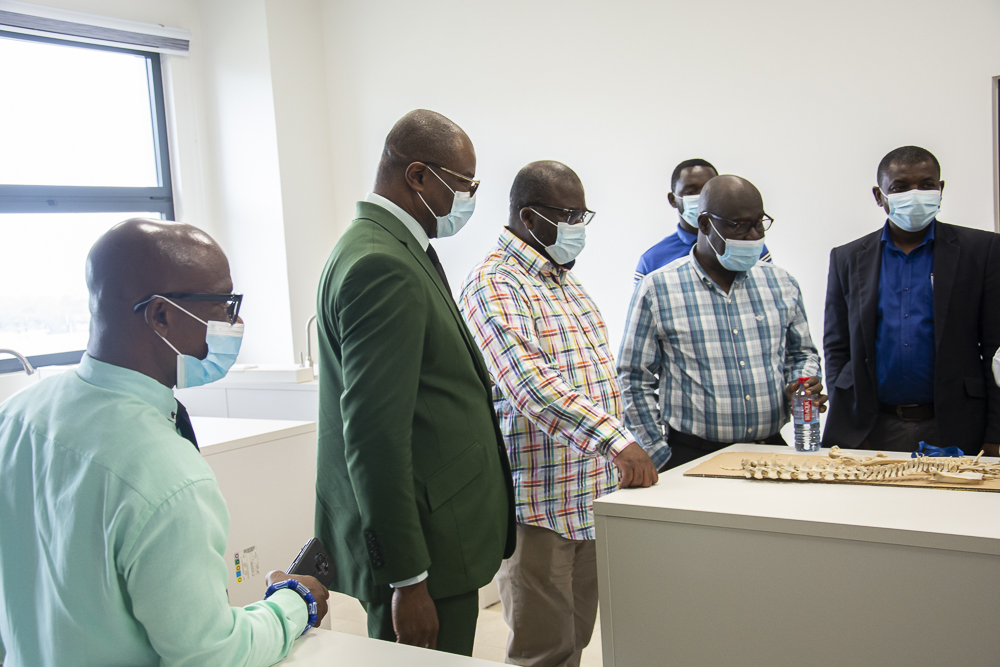 The leader of the delegation, Madam Osei-Mensah, said members of the alumini are proud of their colleague and his team.
She said, "Prof. Nyarko-Sampson's feat does not come as a surprise to them, since he exhibited traits of leadership as a student.
She added "the team has been observing his exploits from afar and what he does is worthy of emulation." Madam Osei-Mensah was hopeful that as a pace setter, their colleague will leave landmarks for his predecessors to emulate.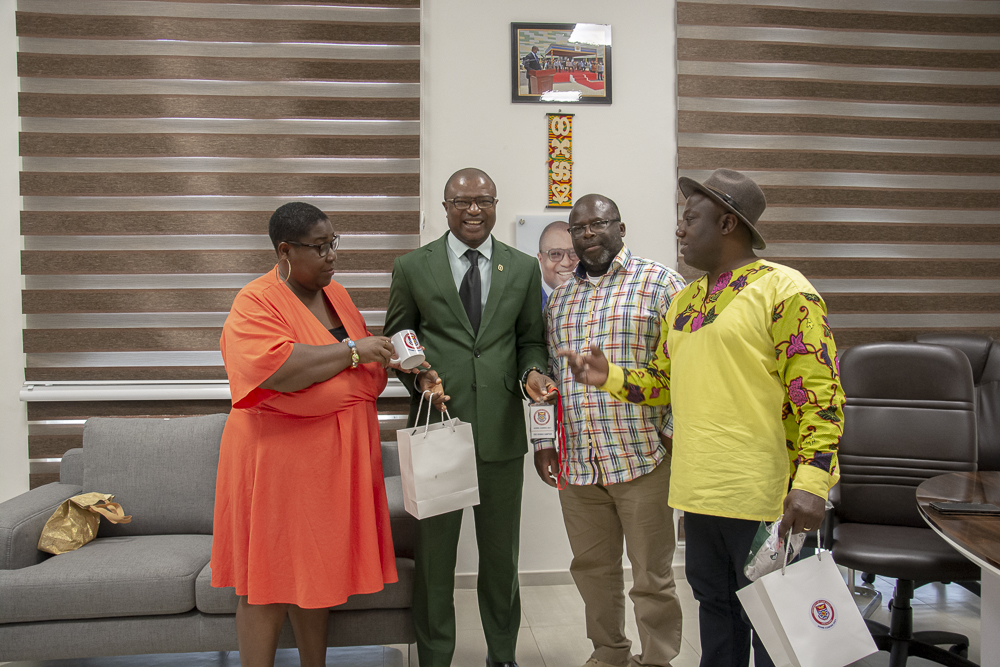 Mr. Dankwah and Mr. Ossei-Wusu expressed similar sentiments and prayed for Prof. Nyarko-Sampson to excel.
Responding, Prof. Nyarko-Sampson, was grateful to his colleagues and said, he was honoured for the visit and described the UCC 1998 Alumini as a caring group. He said, since UESD started operations two years ago, the Ghana Tertiary Education Commission (G-TEC), has approved twenty programmes and that gives him much fulfilment.
He attributed the achievement to the supportive team he has.
Prof. Nyarko-Sampson told his colleagues that, "we want a university that belongs to the community and not an ivory tower", that is why it has the Community Engagement Project Innovation's Unit, (CEPIU), to be in touch with the community.
He also shared with the team, the Vision, Mission, Core Values of the university and informed them about the UESD journey so far.
The delegation later presented to Prof. Nyarko-Sampson a framed picture of him taken during his Investiture and some souvenirs of the Alumini. He later took his colleagues round the University to see the facilities there.