The University of Environment and Sustainable Development and A'Rocha Ghana Ltd, an environmental NGO, have signed a Memorandum of Understanding, (MOU) to bind the two establishments in research, information sharing, coordination, and joint projects among other areas.
The signing which took place on the 9th of August, 2022 at the Kibi landscape office of A 'Rocha at the heart of the Atiwa forest was witnessed by staff members of both Institutions. The Pro-Vice-Chancellor of UESD, Prof. Edward Wiafe Debrah initialed for UESD while the national Director at A' Rocha Ghana   Mr. Seth Appiah Kubi, signed for his organization.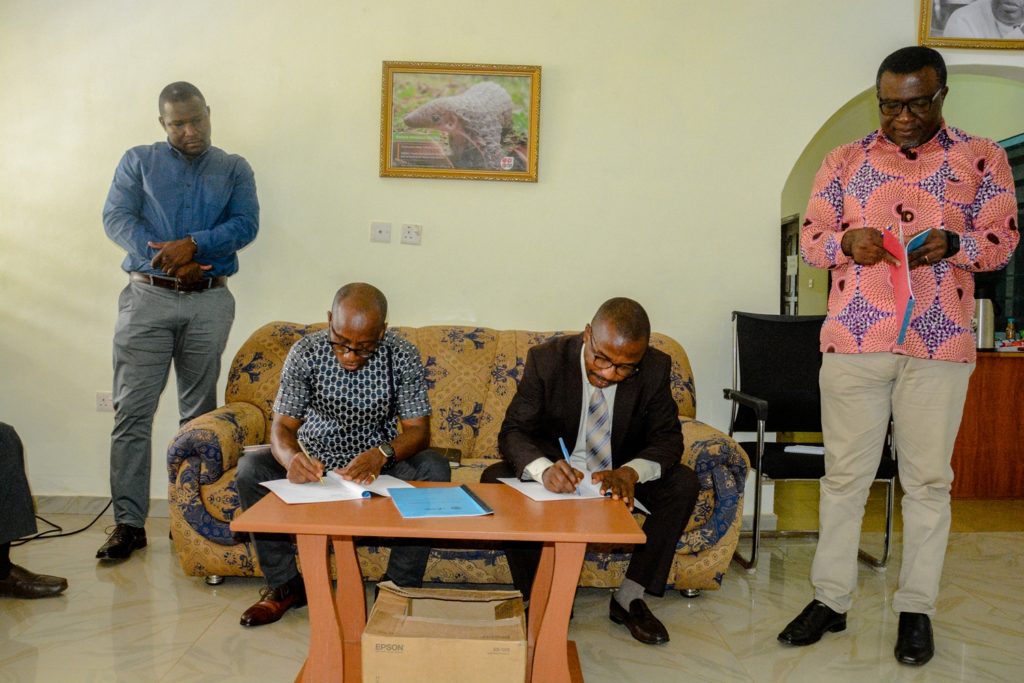 In his remarks, Prof. Edward Wiafe Debrah explained that the MoU is characterized by three (3) folds: research collaboration and joint projects, information sharing and coordination, as well as in training and internship programmes.
 The pact will also dwell in areas such as reforestation programmes, public education on issues of the environment, land restoration programmes and species conversation as well as conferences, workshops, and round-table.
Prof. Wiafe Debrah was optimistic, that by the signing of the MOU, students studying wildlife conservation management at UESD would have the opportunity to undertake internships in private companies to help practicalise their classroom work. He also expressed the hope that it will help minimize the gap between academia and industry.
In his submission, the National Director at A'Rocha Ghana, Mr. Seth Appiah-Kubi, stated that, his organization which has been in operation for the past twenty (20) years, has three (3) offices in the Mole Ecological landscape in Savannah, Northern and Upper West Regions, the Lake Bosomtwe landscape in the Ashanti Region and the Atewa landscape in the Eastern Region.
 He said, A'Rocha provides practical conservation interventions through community natural resource governance for sustainable landscape management, conservation of ecosystem, and green livelihood and business development.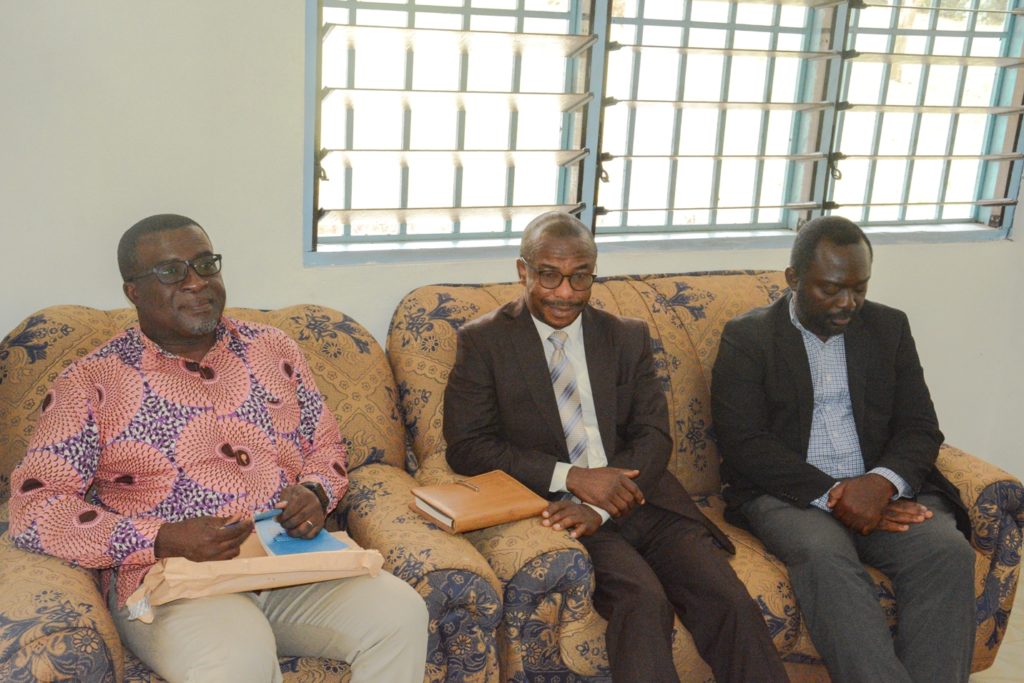 The core objective of the NGO is to uphold international best practices in environmental sustainability and development. It has also been instrumental in Ghana's ability to achieve transformation under the UN Sustainable Development Goals (SDGs).
Mr. Appiah-Kubi said, the key areas of the NGO's work are also to collaborate in natural resource governance, habitat and landscape management and restoration, species and ecosystem conservation and management, climate change mitigation and adaptation, and green value chain development and payment for ecosystem services. This is why it is collaborating with the UESD.
He said, A'Rocha and UESD have identical core values, mission, and vision statements thus the need to necessitate working relations between both institutions. He expressed interest in UESD offering students for internships at A'Rocha and indicated its benefit for the NGO and Ghana at large in the drive to restore and manage the depleted ecosystem.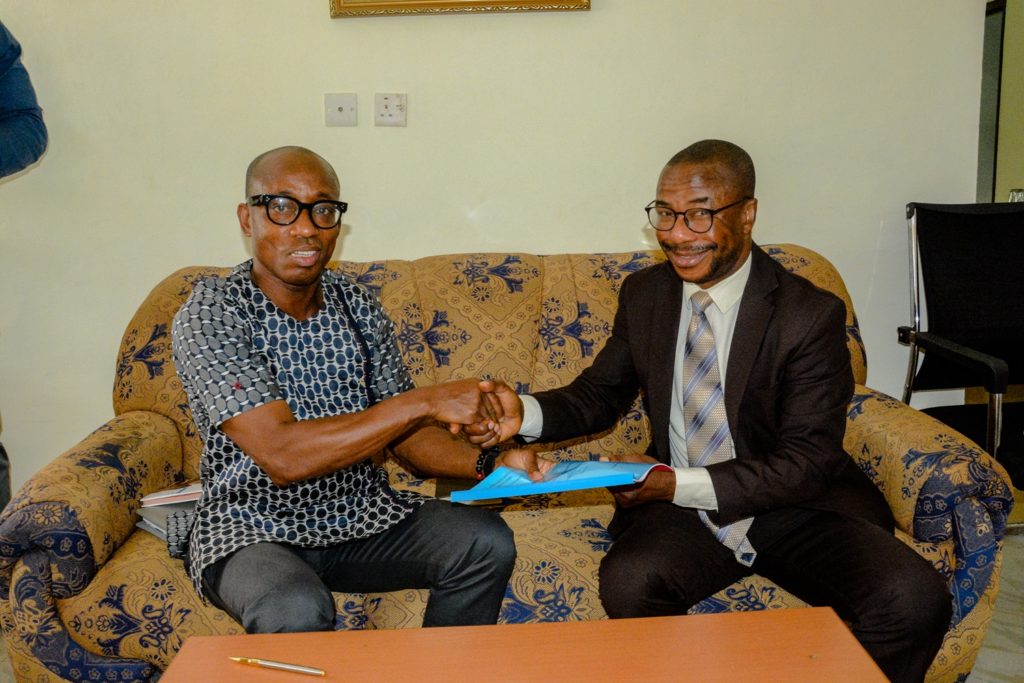 Present at the event were:  Prof. Kofi Mensah Nyarko- Dean at the School of Natural Environmental Sciences (SNES), UESD and Mr. Frank Appiah Larbi, an Assistant Registrar at SNES. The A'Rocha team members were: Mr. Daryl Bosu-National Deputy Director, Mr. Ranford Agyei-Conversation and Research Officer, Mr. Hopeson Eli Etsra-Project Manager at the Atewa Landscape, and Mr.Charles Agyakwa-Conservation Education Officer.