A three-member delegation from the Luom traditional area, near Somanya in the Yilo Krobo Municipality of the Eastern Region has called on the Management of the University of Environment and Sustainable Development (UESD) to strike an acquaintance with the University.
The delegation, led by the chief of the area, Nene Tettey Kwao I, was received in the Council Chamber by the Vice-Chancellor, Prof. Nyarko-Sampson, the Registrar, and some Senior Members.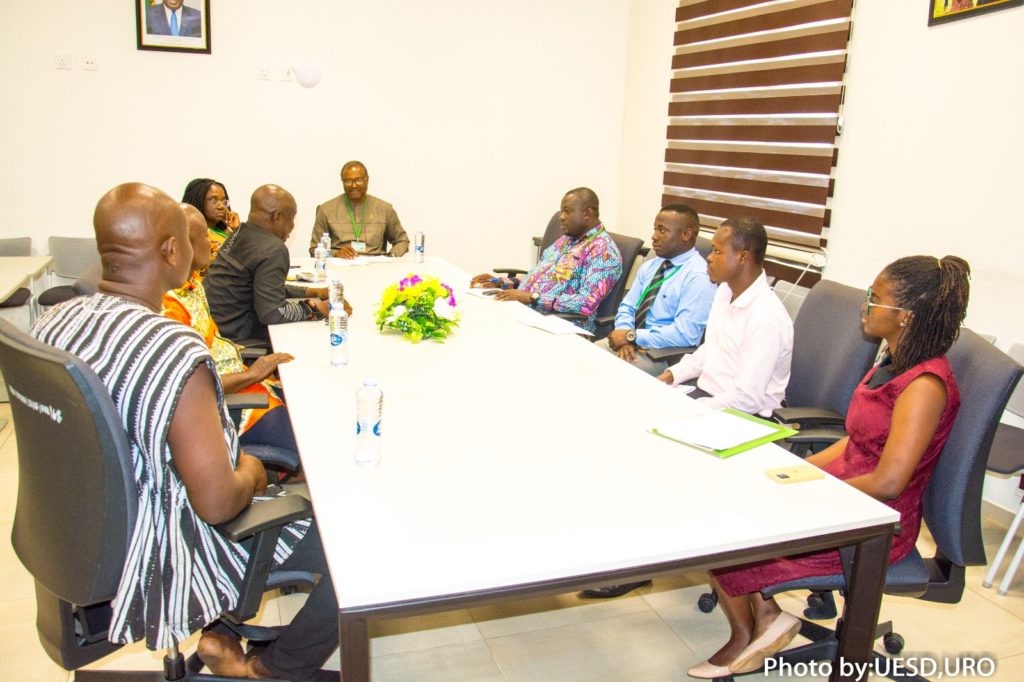 The Vice-Chancellor highlighted some activities of the University since its establishment three (3) years ago. He made mention of the waste segregation project in Basic Schools undertaken by the Community Engagement and Project Innovations Unit (CEPIU) which is aimed at educating learners to segregate recycled from non-recycle waste. He also mentioned the institution's partnership with private and governmental institutions in data sharing, research collaborations, organization of health screening for surrounding communities, clean-up exercises on and off campus, and business training workshops for farmers in and around communities surrounding the University.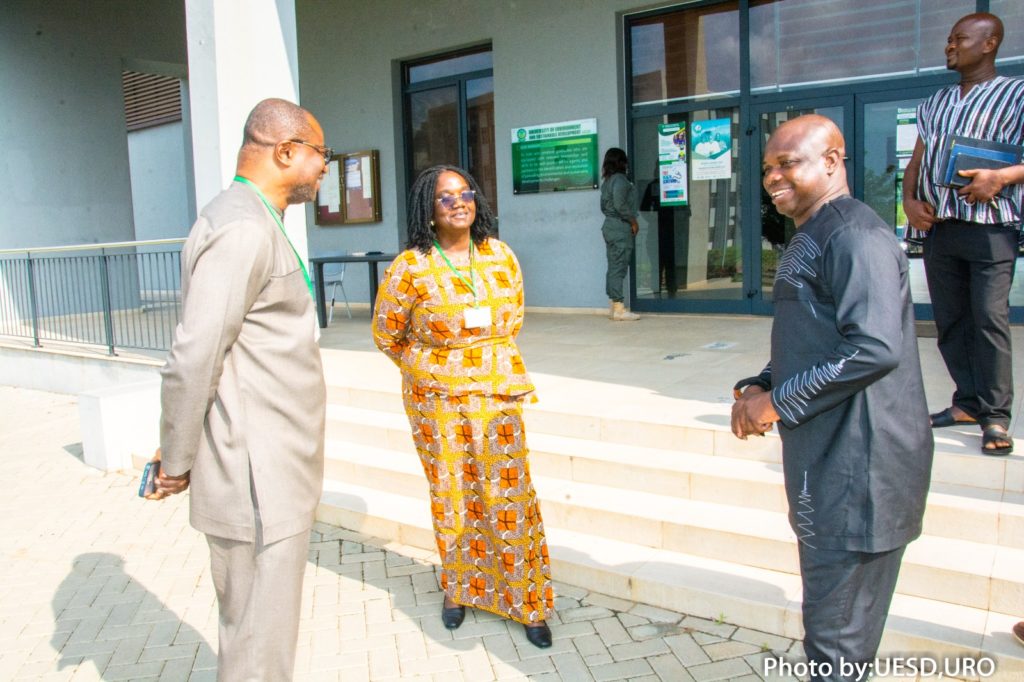 Prof. Nyarko-Sampson briefed the chief and his team on the short, medium, and long-term plans of the University and its preparedness to collaborate with institutions that share in its vision.
Nene Kwao I congratulated UESD on its achievements in its short period of existence. He stated his community's readiness to partner with the University in areas of common interest such as infrastructural development and education.