Executives of the University of Environment and Sustainable Development, (UESD) SRC have formally presented to Management, the plaque it received for winning the Ghana Education Service, 2022/2023 Public University of the Year Awards held at the Ghana National Association of Teachers (GNAT) Hall in Accra on Saturday, 9th September, 2023.
The Dean of Students Affairs, Dr. Daniella Sedegah, led the executives to the Vice-Chancellor's office, joined by the Registrar and other Senior Members.
The SRC President, Miss. Esther Appah told the Vice-chancellor that, the UESD was nominated among seven other universities for the Public University of the Year category, based on a criterion laid out by the NUGS Selection Committee-senate leaders. This included visibility, contribution to students' and national development, and the level of SRC's contribution to the union.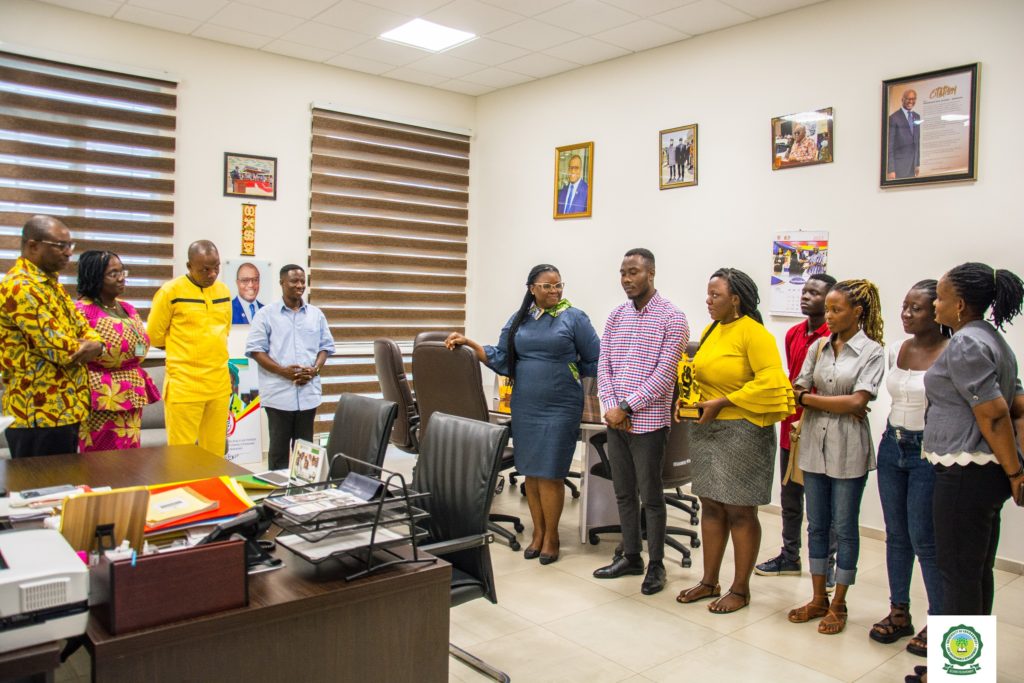 She said, the senate leaders were impressed with what UESD has accomplished in its three years of existence and what the student leadership is doing to put UESD on the map. Miss Appah expressed appreciation to the Management for its immense support to the student body.
Vice-Chancellor Prof. Nyarko-Sampson expressed excitement about the award and thanked NUGS for the recognition. He said the award comes at the back of the University's ranking, a web ranking that places UESD favourably. This means that there is something the university is doing right that must continue.
He pledged Management's resolve to continue to do its best to build a better university and charged the students to make a difference.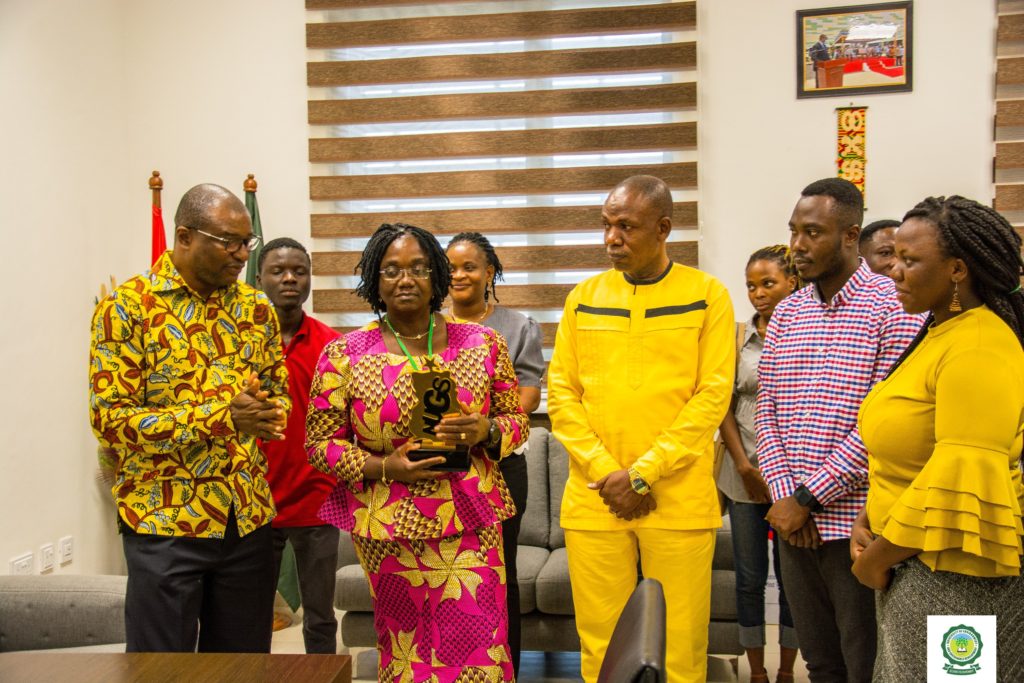 The Vice-Chancellor expressed excitement at the positive feedback he receives on the programmes run at UESD, particularly the Community-Based Experiential Learning, CoBEL, and 'this tells the difference the University is making,' he added.
He congratulated the UESD community particularly the students on the win and urged the student leaders to continue to be great ambassadors of the University.