Members of faculty were the first batch of participants to be engaged in the second UESD HOPE Roadshow held on Day One of the programme. The session, held in the Multipurpose Auditorium was on the topic: Incorporating HOPE in Curriculum Planning: 21st Century Teaching, under the main theme "Leading the UESD way: Creating an army of HOPE." was addressed by the Vice-Chancellor, Prof. Eric Nyarko-Sampson.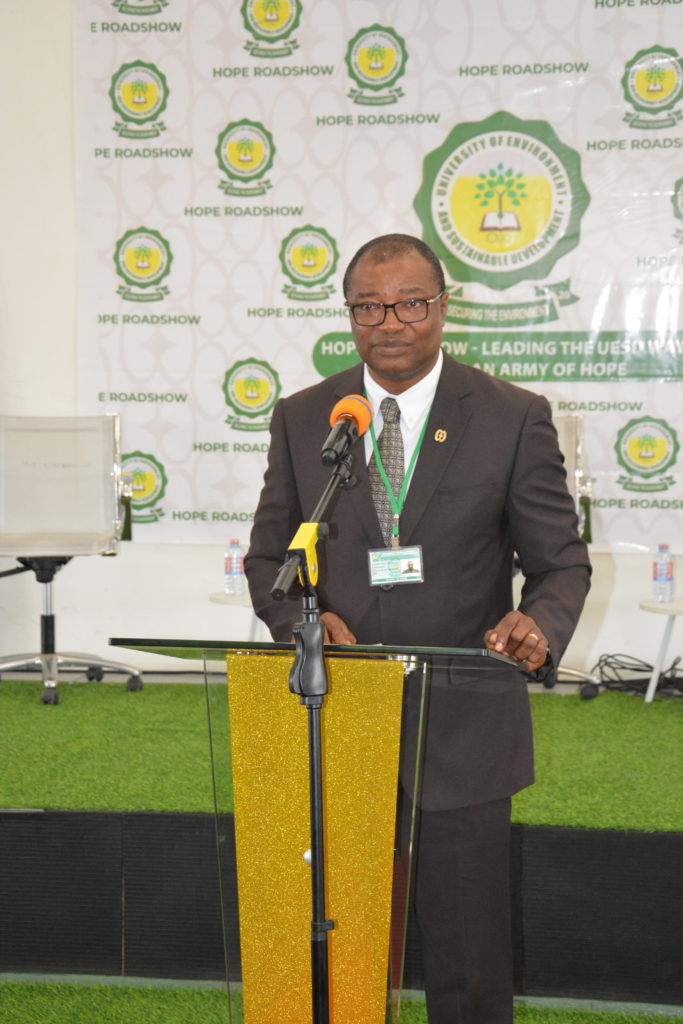 HOPE: Honesty, Opportunity, Perseverance and Enterprising are the Core Values of the University, and the Roadshow has become an annual event on the UESD calendar, aimed to instill in the staff and students the core values to become their way of life. Touching on the four thematic areas: Honesty, Opportunity, Perseverance and Enterprising, the Vice-Chancellor said, when it comes to Honesty, the Lecturers should understand the concept of honesty in the first place. He explained that since one can only give what one has, if a Lecturer is not honest in his/her transactions with their counterparts and the people they come into contact with, their efforts to teach students about honesty will definitely fall flat.
He, therefore encouraged the Lecturers to exude honesty by religiously following for instance, official lecture schedules, setting rules in class and living by them. and following class objectives, preparing adequately for lectures, designing ground
On Opportunity, Prof. Nyarko-Sampson, suggested to Lecturers to adopt teaching methodologies that draw inspiration from immediate surroundings and current happenings. He explained that in this way, various concepts and philosophies are demystified to reveal all latent opportunities available for effective utilization.
Commenting on the values of Perseverance and Enterprise, the Vice-Chancellor stated that as Lecturers engage students in various assignments and projects related to their immediate environment, the virtues of hard work and reward are imparted to them eventually.
The Vice-Chancellor told the Lecturers that the core values are the pillars upon which the Lecturers build their various curricular, course structures and course outlines.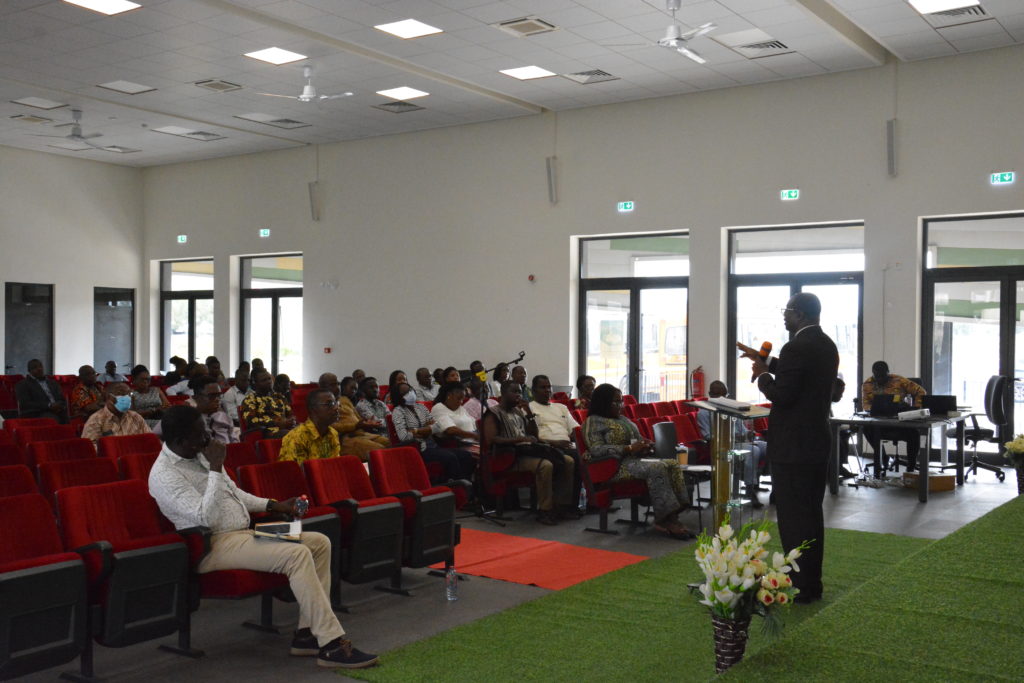 Prof. Nyarko Sampson expressed the hope that the next generation of graduates and Ghanaians for that matter will stand out and do things differently. He said, the nation's current state demands quick and pragmatic efforts to redirect focus to a better and more desirable output relevant to speedy national growth and development. It is for this reason that, 'I have resolved to walk the talk by ensuring that as we tout the University to be a leading university for raising an army of HOPE, it will indeed be manifest in all spheres of the university in the teaching and learning process.' the Vice Chancellor added.
Prof. Nyarko thus made a clarion call to Lecturers to join the campaign to make UESD the University of choice and the beacon of hope for Ghana, Africa, and the rest of the world.
Present at the session was the Registrar, Mrs. Mary Abena Agyepong.