The Vice-Chancellor of the University of Environment and Sustainable Development, (UESD), Prof. Eric Nyarko Sampson, has disclosed that the  additional laboratory under construction  on campus, is expected to be completed in October 2023 and will be equipped with the requisite equipment to enhance teaching and learning.
Prof. Nyarko-Sampson said this when he paid a visit to one of the training sessions of the five -Day Molecular Biology Techniques training, held for level 100 and 200 students of the Department of Biological, Physical and Mathematical Science (DBPMS). The session was organised in collaboration with Kirkhouse Trust Mobile Laboratory Team at the Cocoa Research Institute of Ghana (CRIG).
The Vice-Chancellor was shown round the laboratory and some of the tools/equipment used in experiments. He witnessed the results of an experiment the students carried out after extracting the DNA of plants and bacteria. He was impressed with the outcome and urged them to appreciate the results of the training and apply the knowledge received in the training sessions. He said, the University has major plans to enhance the knowledge of students and their skills.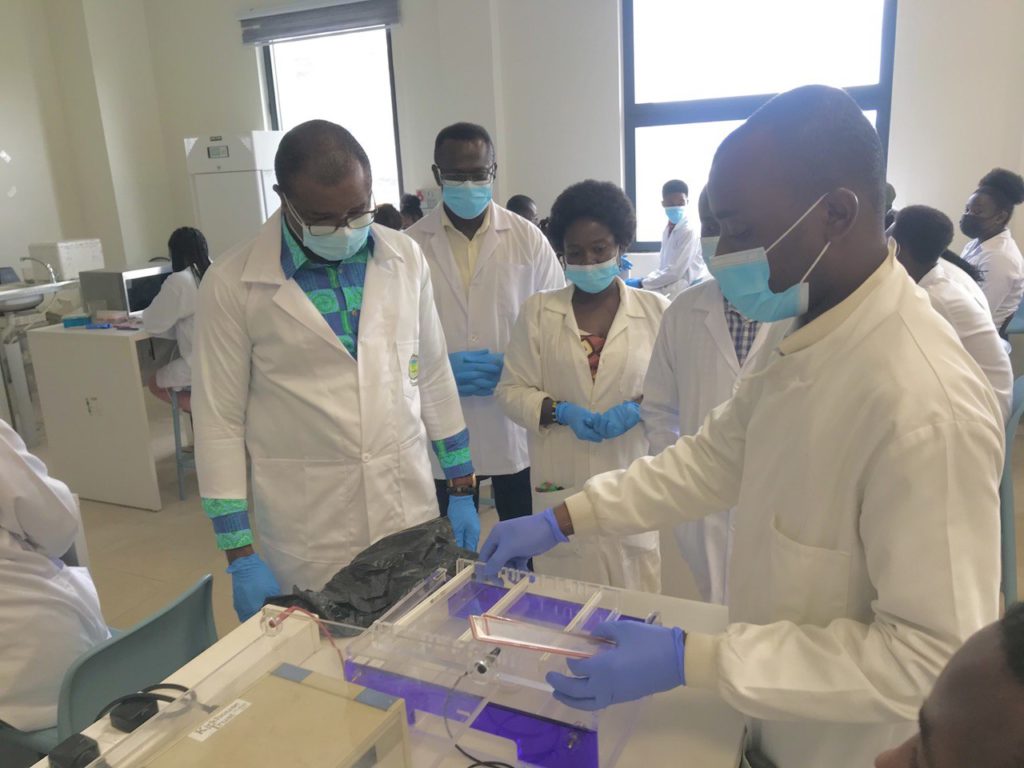 The Head of Department of DBPMS, Dr. Kodwo Dadzie Ninsin, said, today's world of science, knowledge in Molecular Biology and techniques are required for essential results since molecular biology applications are expected to be a backbone in the manufacture of chemicals, energy, medical, consumer products, agriculture and food, industry, cosmetics and environmental technologies.
He explained, the purpose of the training was to enable the students to have the practical feel of Molecular Biology to aid them isolate DNA from plants and bacteria. He continued that in Universities, the Molecular Biology Techniques training sessions are held for students in level 300 and 400 to prepare them for their careers and so it is a privilege to have the sessions earlier. The students should therefore take the sessions seriously.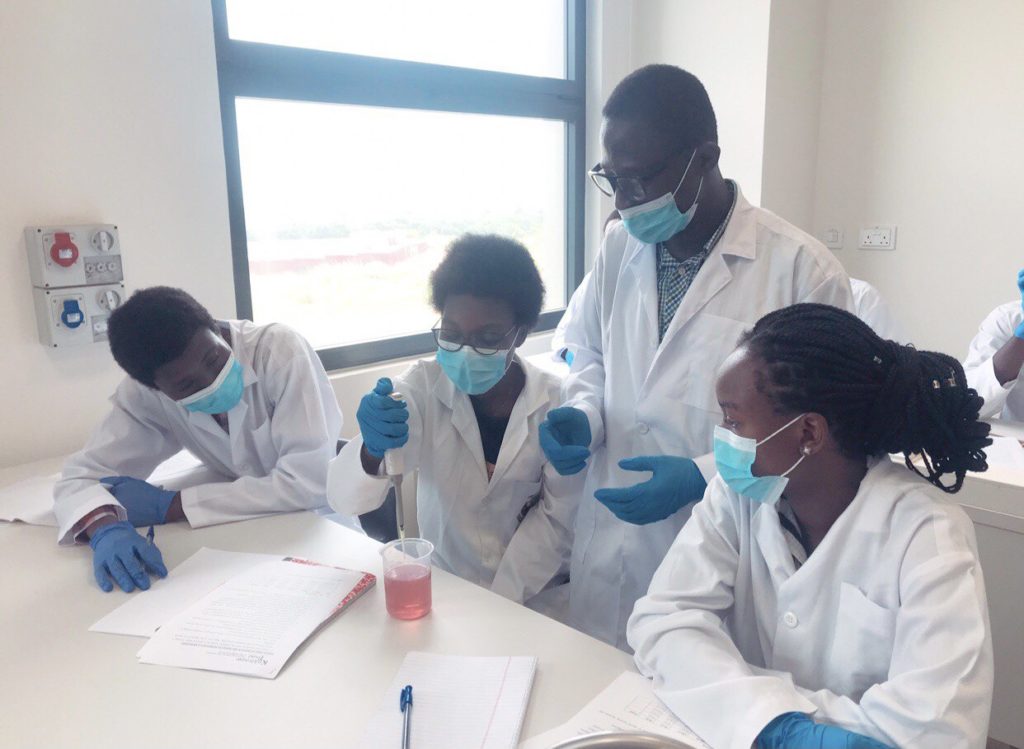 The Senior Technical Officer for the Physiology/Biochemistry Division (CRIG) on the Kirkhouse Team, Mr. Freeman Aikins stated that the mobile laboratory project is to diffuse recent knowledge in DNA to Ghanaian university students so that they could employ the applications of gene technology for crop improvement to assist the selection of legumes.
He said, the Team has collaborated with some universities and given their students similar training and it will soon be extended to second cycle institutions.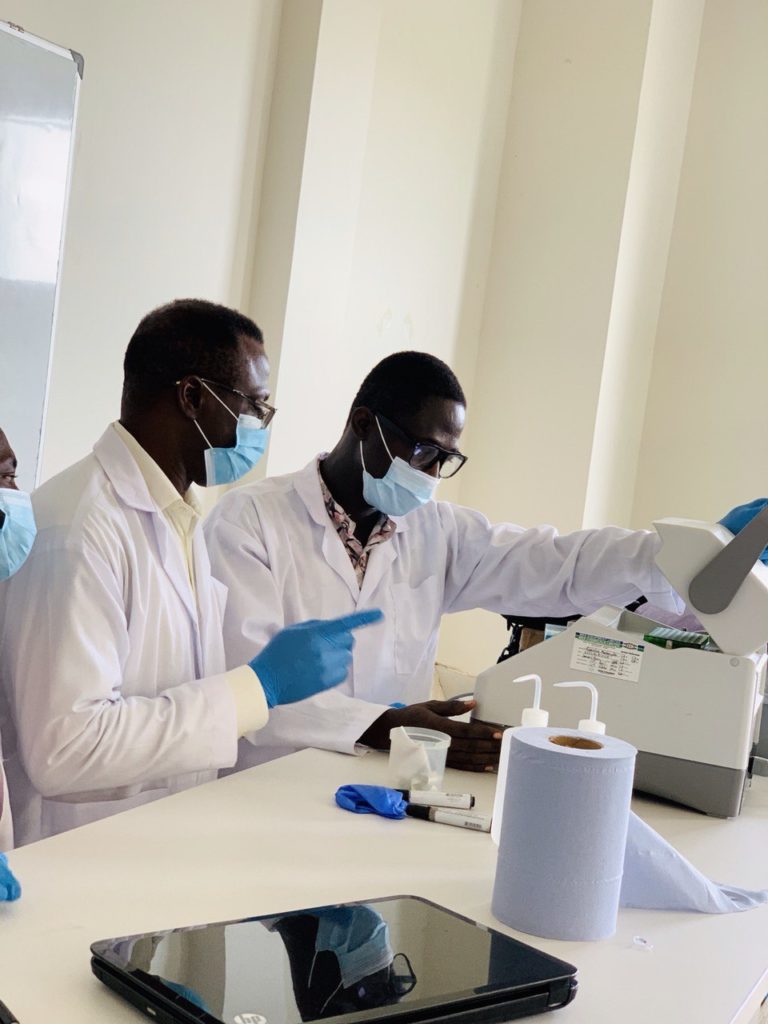 The topics undertaken during the five-day session included: Genomic DNA Extraction from leaves with the help of CTAB Buffer, Genomic DNA Extraction from Bacteria, Gel Electrophoresis, DNA Amplification using PCR Bead Kit and students trials on the last day of the training session.