The University of Environment and Sustainable Development (UESD) has signed a Memorandum of Understanding ((MoU) with a community-based radio station, Rite FM, Somanya to collaborate in the dissemination of information on environmental sustainability and agriculture among other things.
The MoU took place in the Council Chamber, presided over by the Registrar, Mrs. Mary Abena Agyepong and observed by some Senior Members of the University and representatives of the radio station. The Pro-Vice-Chancellor, Prof. Edward Wiafe Debrah, signed as a witness and submitted a document which was earlier signed by the Vice-Chancellor, Prof. Eric Nyarko-Sampson while the acting Chief Executive Officer of the Radio Station, Mr. Daniel Alimo, signed for Rite FM.
In his remarks, Prof. Wiafe Debrah expressed excitement about the MoU which he indicated will formalise the already existing cordial relationship between the two institutions. He said, the schemes incorporated into the MoU include: joint research in agricultural and social dynamics, organizing, attending and covering educative programmes and instituting some ancillary folk diploma and certificate programmes through radio classes.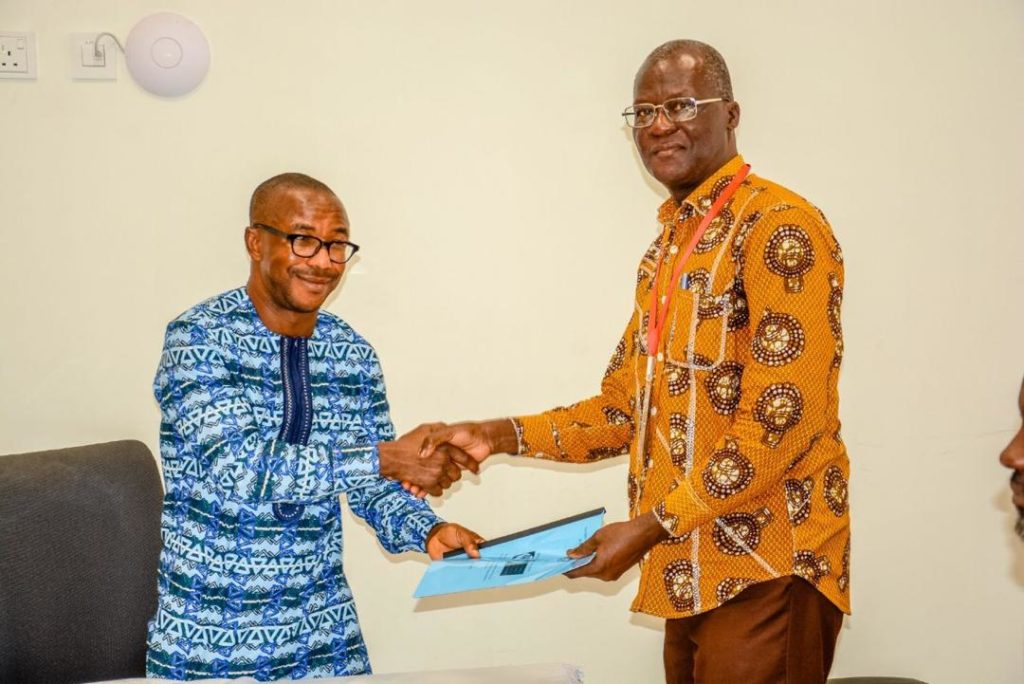 Responding, the CEO of Rite FM, Mr. Daniel Alimo, pledged the Media House's commitment to supporting the University to ensure that the interests of the community are protected and enhanced through the dissemination of accurate information on climate change, and rainfall patterns necessary for the growth of Agriculture and social development.
The Registrar, Mrs. Mary Abena Agyepong, cautioned the Management of the media house to be circumspect in its reportage. She explained that by virtue of the MoU, the radio station is now attached to the institution thus the need to ensure that the hard-earned goodwill chalked by the University is protected at all times. Present were the Senior Assistant Registrar at the Office of the Pro-Vice-Chancellor Madam Mavis Kissi, the Head of URO and the General Manager of Rite FM, Mr. Oliver Javis. FM.