The University of Environment and Sustainable Development, (UESD), has taken delivery of weather station equipment from HPW Fresh and Dry Limited, Ghana (a subsidiary of HPW AG, Switzerland). It is the second (2nd) to be installed in a tertiary institution in the country. The Field Officer of HPW, Mr. Dominic Yaw Aning made the presentation, received by the Vice-Chancellor, Prof. Eric Nyarko-Sampson.
The equipment was donated following concerns raised by farmers in the Yilo Krobo, Lower and Upper Manya Communities, (during a UESD-ISSER forum last year), on their inability to get accurate data on weather patterns.
The equipment when installed will read solar radiation, attitude temperature, relative humidity, and rainfall patterns. It is meant to improve the prediction of weather patterns for farmers in the Yilo Krobo, Upper, and Lower Manya Krobo Municipalities.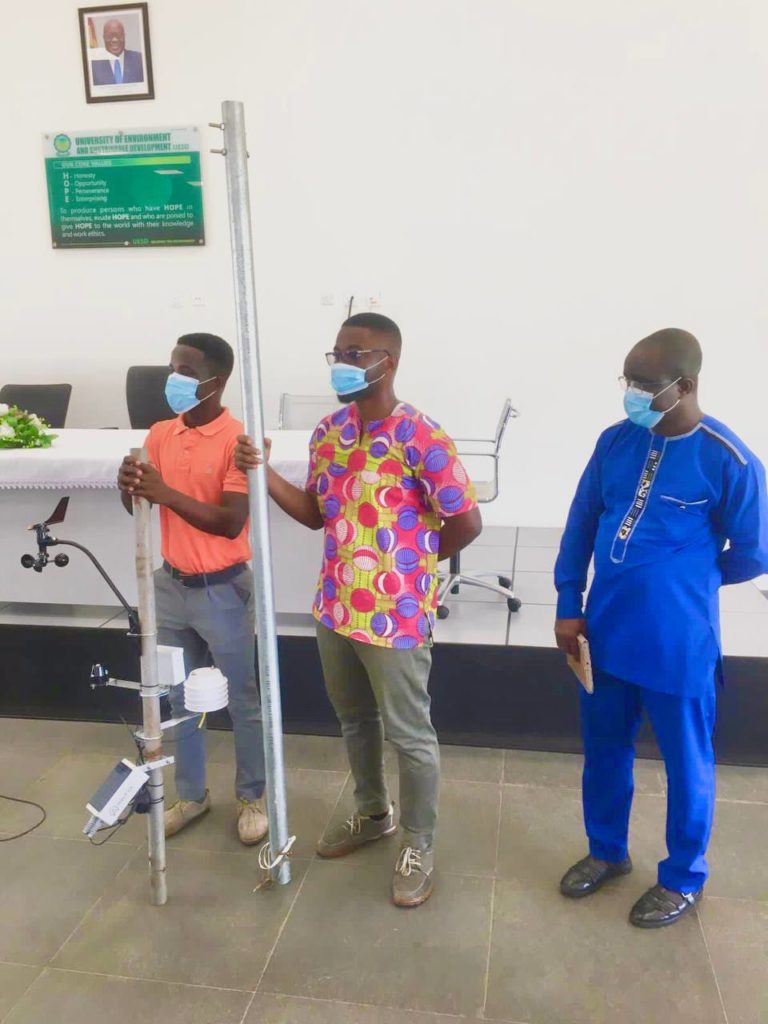 The Field Officer of HPW, Mr. Dominic Yaw Aning said, the donation to UESD is meant to not only aid farmers in planning their activities but for the public too, through research and also making available data to improve the lives of the citizenry.
A Soil Scientist and Lecturer at UESD, Dr. Samuel Joe Acquah, who facilitated the donation process explained that the equipment is meant to measure environmental parameters within the Eastern Region. He said, the equipment comes at the right time when climate change has caused changes in weather patterns around the world., saying, the accurate prediction of weather patterns will ensure that farmers plant and reap farm produce in the right season.
The Vice-Chancellor, Prof. Eric Nyarko-Sampson thanked the management of HPW Ghana for the kind gesture and was confident it will serve the intended purpose.