The Vice-Chancellor of the University of Environment and Sustainable Development (UESD), Prof. Eric Nyarko-Sampson has commended the chiefs of Yilo Krobo and the Traditional Council for taking keen interest in education. He particularly commended the chief of Yilo, Oklepeme Nuer Anorbaa Sasraku II, for sponsoring one of the pioneer students of the UESD.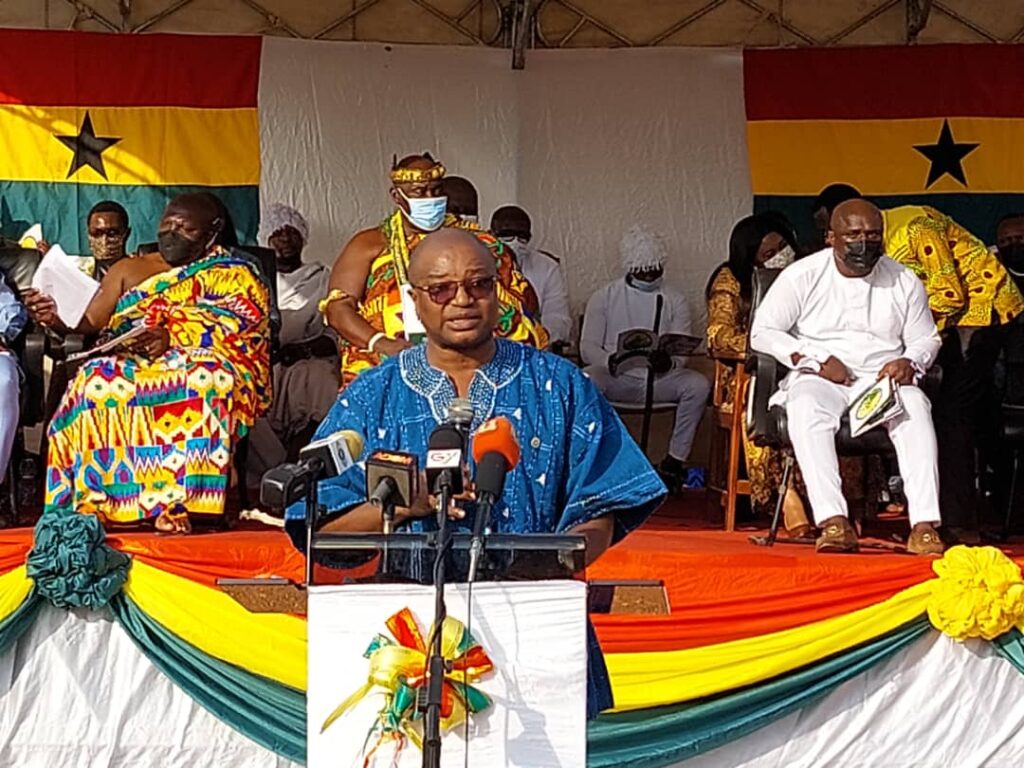 Prof. Nyarko-Sampson gave the commendation when he joined the chiefs and people of Krobo to climax their annual Kloyosikplemi. The festival was on the theme "Come Let us Build.' It was attended by indigenes in and outside the community, invited guests and some government officials.
The Vice-Chancellor told the gathering that the University is progressing steadily since it started operations a year ago. He said, it is looking forward to receiving its second (2nd) batch of students in January, 2022.
Prof. Nyarko-Sampson said, in order to keep in touch with the people of Somanya and its environs, the University has established the Community Engagement and Projects and Innovations Unit (CEPIU), which is working with the people in the formal and informal sectors on how to help improve their livelihood.
The Vice-Chancellor said, the University intends to churn out graduates of HOPE, meaning graduates who would be trained to exhibit Honesty in their dealings with society, cease Opportunities that come their way, Persevere in life and be Enterprising.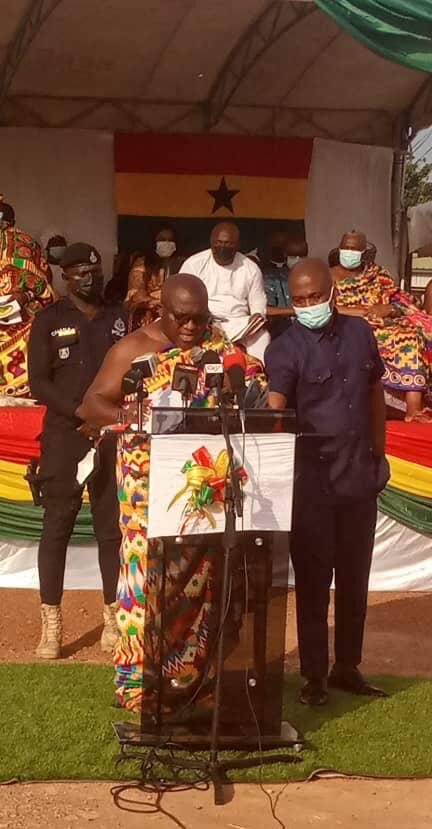 Prof. Nyarko-Sampson also thanked the Yilo Krobo Municipal Assembly (YKMA), for showing interest in the University and appealed to Management to include students of UESD as beneficiaries of the Assembly's Common Fund.
In an address, the Eastern Regional Minister, Hon. Seth Acheampong congratulated the Krobos on their festival. He said, the period offers the people of Krobos the opportunity to evaluate progress made in terms of socio-cultural and economic development. He said government has been embarking on several initiatives and interventions to enhance the socio-economic gains of the people. The Eastern Regional Coordinating Council has initiated steps to improve on the inner roads to enhance accessibility, provide boreholes and rain water harvesters to small towns and communities in areas like Sodonu, Klo Akuapim, Nsutapon and Sokonya to address the water situation there. On education, Hon. Acheampong said, the location of UESD provides a unique opportunity for socio-economic activities in the Municipality. He urged the people of Somanya and its surrounding communities to take advantage of the opportunity the University offers to improve their lives. There were cultural displays by the Bl3ma T3sa cultural troupe.