A renowned Administrative Consultant, Dr Paul Effah, has identified Time Management as the best tool to adopt to accomplish tasks and goals at work places. He has therefore challenged staff of the University of Environment and Sustainable Development, (UESD) to make conscious efforts to prioritize their activities as they assume their positions as pioneer workers of the newly established Institution.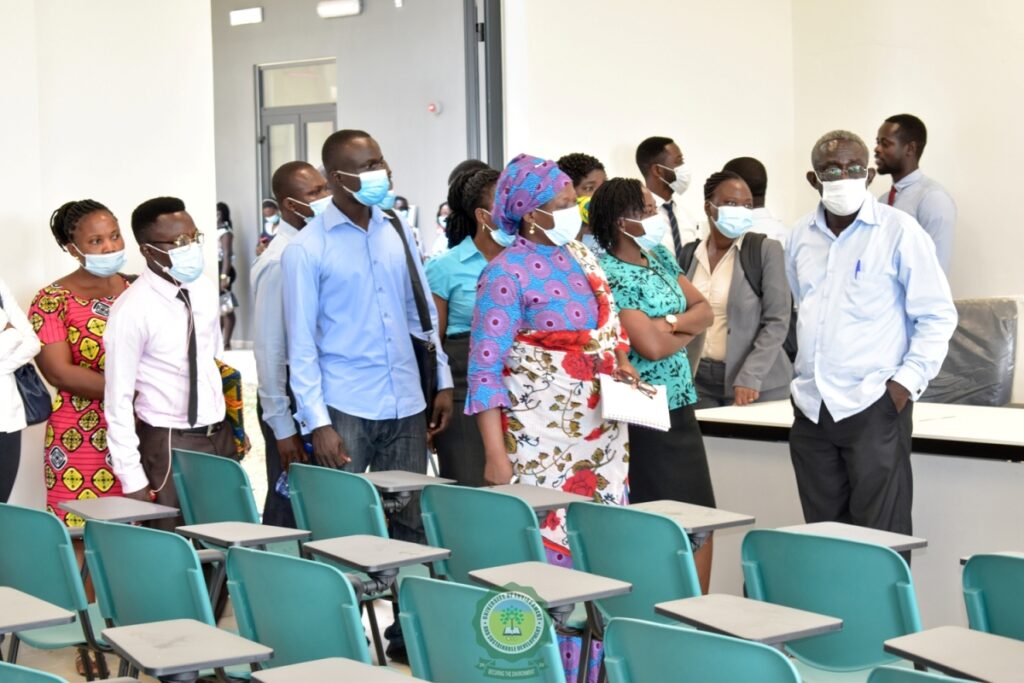 Dr. Effah was making a presentation at a two day orientation for newly recruited Staff at the University's Auditorium at Somanya in the Eastern Region. About three hundred members of staff (Teaching and non-Teaching) were taken through the orientation to get them acquainted with operations of the University. Speaking on the topic: "Time Management". Dr. Effah was critical about workers attitude to work. He made reference to situations where some Companies or Institutions have collapsed or failed to meet their targets because they engaged in time wasting ventures. This he said should not be the case for UESD which has a lot of potential.
It therefore behoves staff of UESD to consciously set personal goals and priorities to serve as a guide to evaluate their achievements. This can be done by adopting "Time Management" techniques for work, supervisor, colleagues, and community and for self. Dr Effah also cautioned the staff to avoid bad company, be diligent in their work and avoid procrastination which is the enemy of time, and any other adverse activity that will hamper their progress at the University.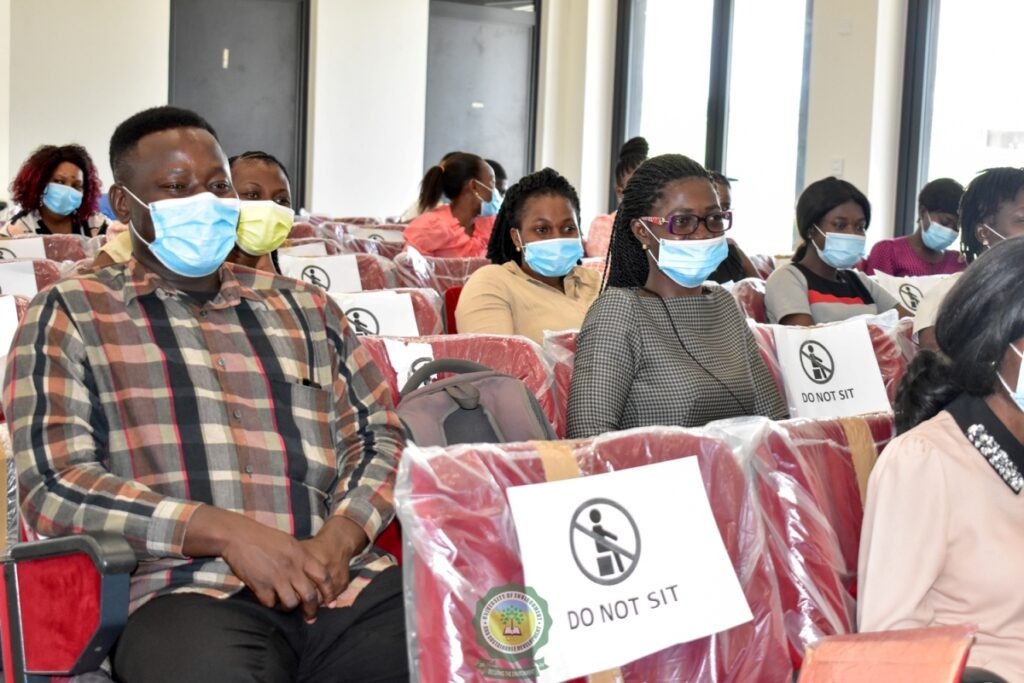 In another presentation, Dr. Effah touched on "Emotional Intelligence" with particular reference to the workplace. Emotions he said play out in our day to day
interactions at the work place and having a balanced emotion helps to bring down work place tension and conflict.
There is therefore the need for one to be able to manage their own feelings and that of others. And for an environment like the UESD, which thrives on dissenting views, such occurrences are likely to take place and adapting the appropriate emotion will help stem the effect.
Dr. Effah said the way these conflicts are handled have a lasting impact on members of staff. To be able to handle one's emotions well, Dr Effah proposed five components of Emotional Intelligence (EI) that one can adopt in order to keep with others. These include Self Awareness- examining one's self, weakness, emotions and strength: Self-Regulation -redirecting one's emotions and adopting to changing environments and Empathy-the situation where one tries to understand others and monitor the emotional climate before acting.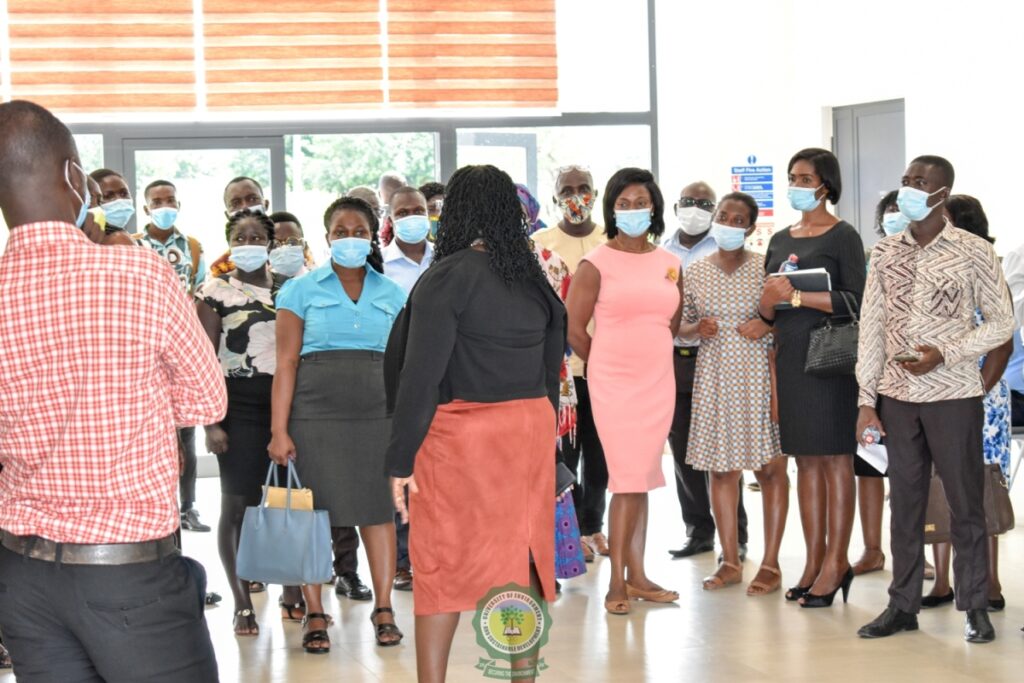 He congratulated staff on sailing through the recruitment process successfully and encouraged them to work hard to make the University a distinct one.
Taking his turn on the subject: Engaging the Publics, a retired Professor at the Department of Plant and Environmental Biology, School of Biological Sciences, University of Ghana, Prof. Alfred Oteng–Yeboah, said the relationship the University of Environment and Sustainable Development strikes with its communities, will to a large extent create harmony between them. He said the University has to identify the needs of the community and engage with local authorities to execute projects that affect them.
Other Speakers were: Prof. David Dodoo-Arhin, Mr. John Adarkwah, Madam Beatrice Sakyibea Biney, Mr. Krobea Asante and Mr. Baffuor Awuah Kwabi. They touched on the UESD Vision, Values and the temporary organization of Schools, Financial Administration in the University, the Administrative Structure and Channels of Communication,
The Vice–Chancellor of the University, Prof. Eric Nyarko–Sampson, who also addressed the staff, urged them to work hard and put into practice the knowledge they have acquired from the various presentations by the Resource persons.
In his remarks, Chairman of the University Council, Prof. Jonathan N. Ayertey, urged the newly engaged staff to work hard to produce a University that will be the pride of Ghana.
The Registrar, Mrs. Mary Abena Agyepong was the coordinator for the staff orientation.