The Clerk of the Ga West Presbytery of the Presbyterian Church of Ghana, Rev. Dr. Joseph Kofi Antwi, has echoed the need for unity to continue to prevail among Management, staff and stakeholders of the University of Environment and Sustainable Development, UESD in order to execute its mandate successfully.
He said, peace and togetherness coupled with the fear of God forms a catalyst necessary for development of not only the University but the nation as a whole.
Rev. Dr. Antwi was delivering a sermon at the second joint thanksgiving and communion service for staff and students of the University held at its Multipurpose Auditorium, to mark the end of the 2021/22 academic year. It was on the theme: 'The People is one,' taken from Genesis 11:16.
The thanksgiving service was attended by the Vice-Chancellor of the University, Prof. Eric Nyarko-Sampson, (the host) the Registrar, Mrs Mary Abena Agyepong, some Senior Members, staff, students and guests.
Speaking on the sub theme: Power of Unity, Rev. Dr. Antwi, said, as a young University with a lot of potential, all hands must be on deck to push the UESD to achieve its vision of producing graduates who will be experts to help sustain the environment.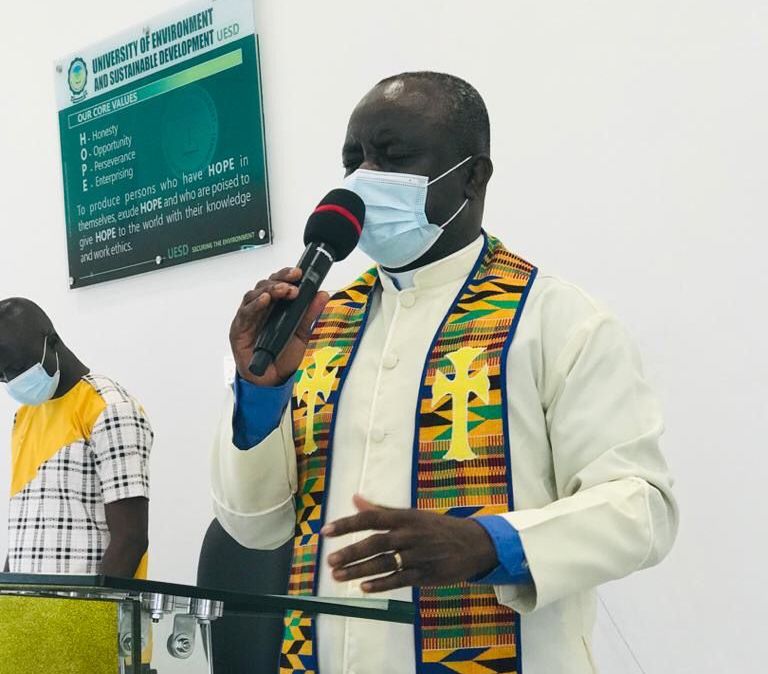 He likened the UESD Community to the people of Babel in the bible text, who because they spoke one language and were united, built a tower that reached the heavens. He said, like the UESD, speaking one language means putting 'our' differences aside, making sacrifices and working in the best interest to achieve a common goal.: saying, 'a group of people with each performing a peculiar task towards a common goal brings us together and makes us achievers.'
In her remarks, the Registrar, Mrs Mary Abena Agyepong, said, there is every reason for the University community to be thankful for a successful academic year, which is the first-ever of the University. She said, despite the challenges the UESD faced since it started operations the result has been awesome.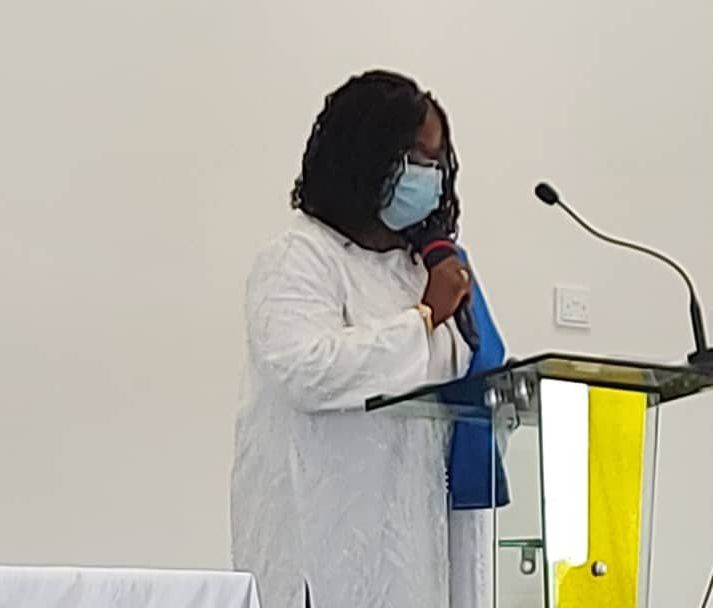 The host of the programme, the Vice-Chancellor of the UESD, Prof. Eric Nyarko-Sampson, was thankful to all the stakeholders of the University for contributing immensely towards its growth. He said, the University is only a year old, but through hard work it has been able to clog some achievement including securing its first Research Grant.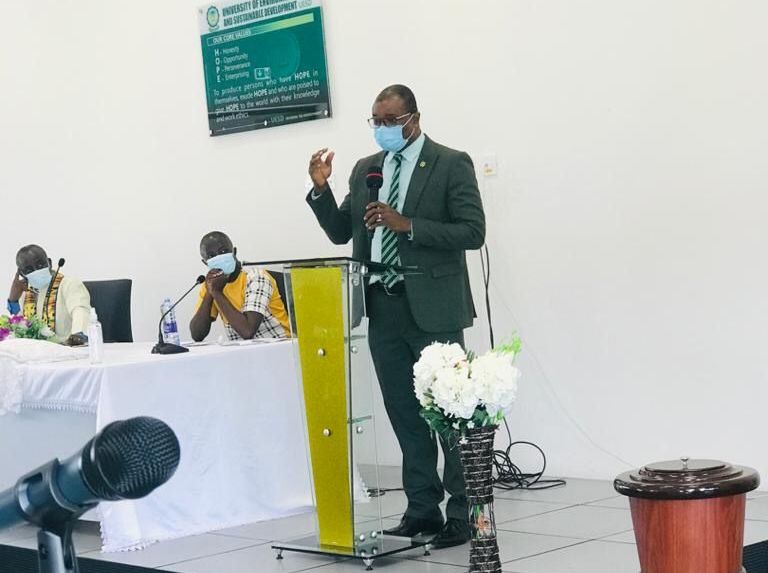 He encouraged all staff to work selflessly towards the growth and development of the UESD.
Song ministration was by the University Christian Fellowship, UCF, (the students choir) and the newly formed UESD choir, (staff choir).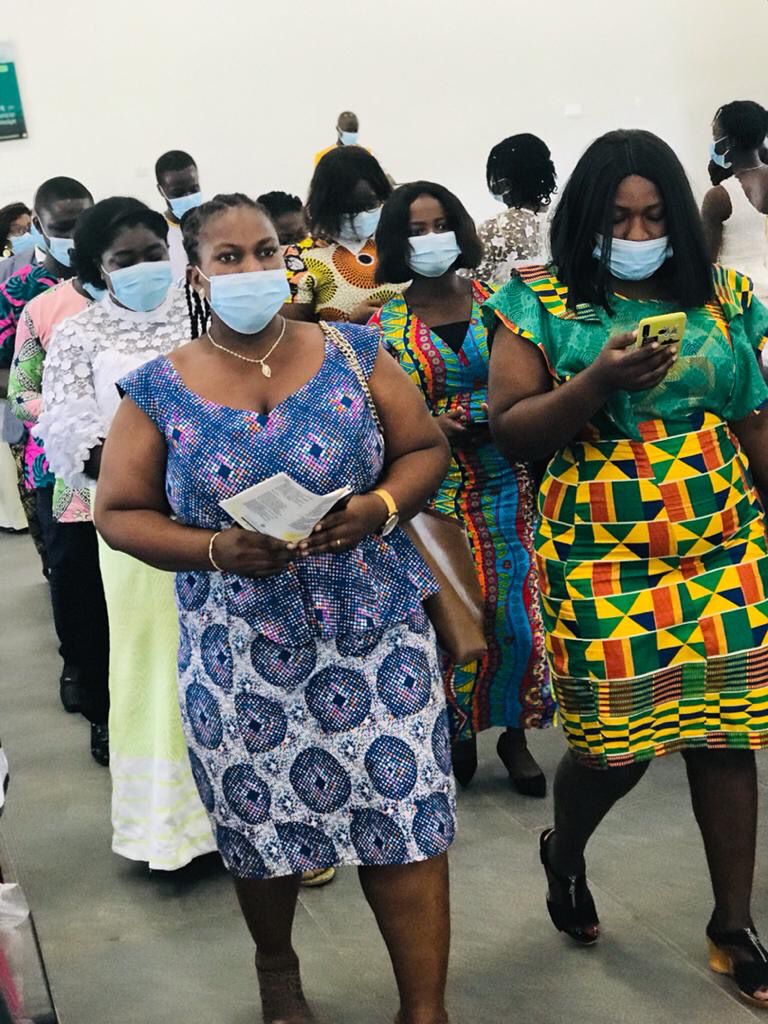 Meanwhile the end of semester exams for the academic year started today, 27th September, 2021.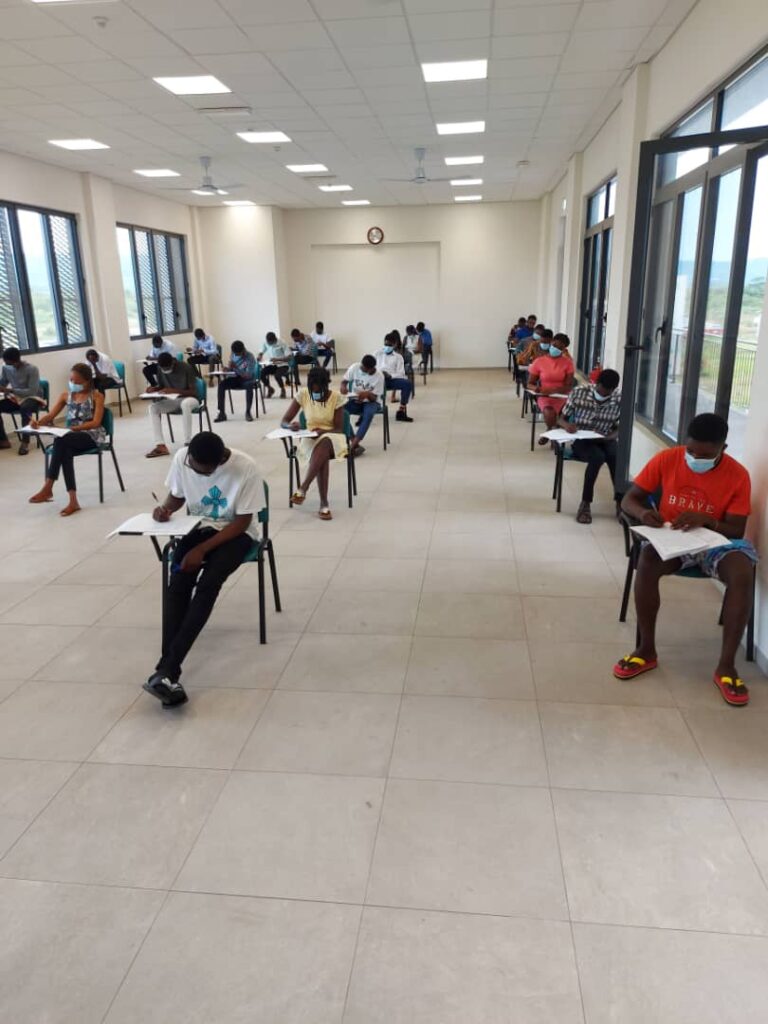 The Vice- Chancellor, Prof. Eric Nyarko-Sampson went round to observe how the examination was being conducted. He interacted with the students and wished them well. He urged them to avoid engaging in examination malpractice.


The examinations are expected to end on the 8th of October, 2021.