As part of activities marking this year's World Water Day which fell on the 22nd of March, the University of Environment and Sustainable Development, (UESD) in collaboration with the Ghana Education Service (GES) in the Lower Manya Krobo Municipality organized a symposium for some selected second (2nd) cycle schools in Kpong which took place at the Presbyterian Church Hall in Somanya.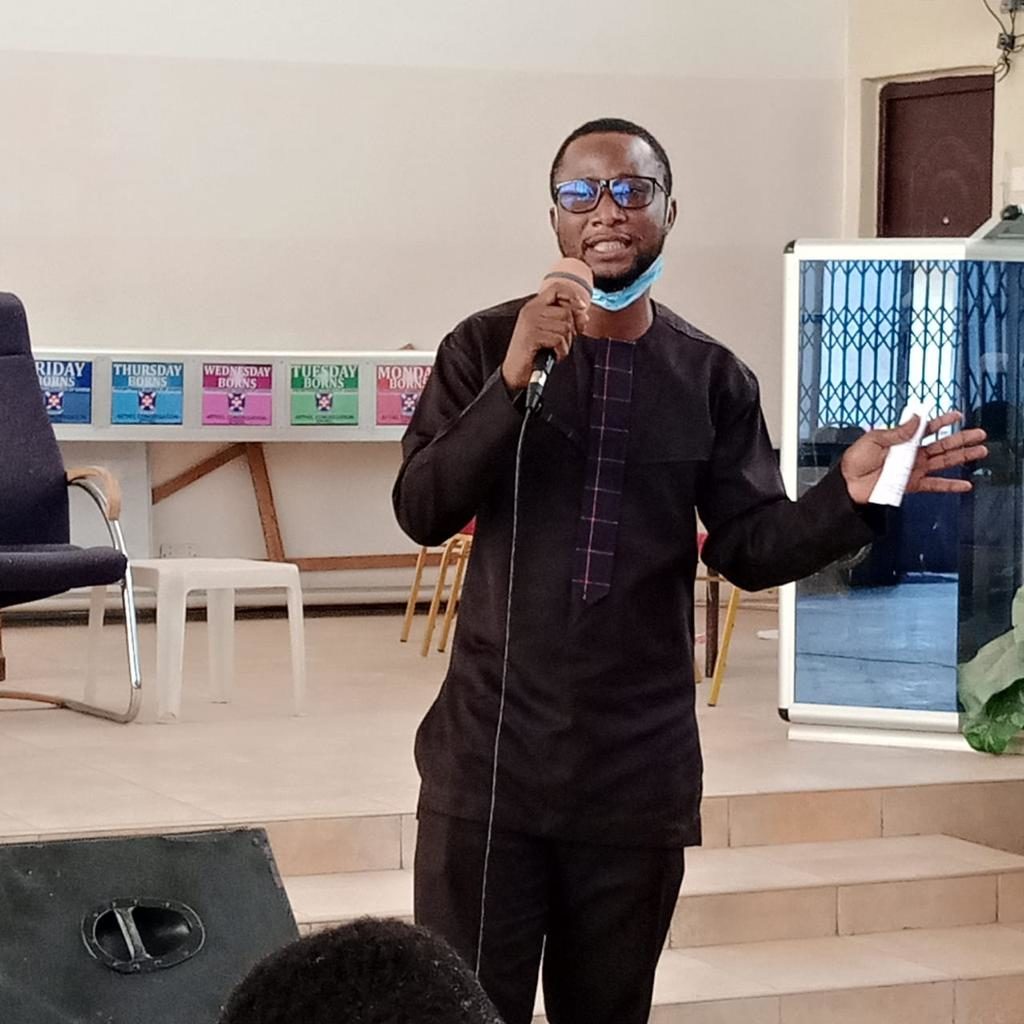 A Lecturer at the Department of Water, Sanitation and Hygiene Department of the School of Sustainable Development, Dr. Abdul-Rauf Malimanga Alhassan, in a presentation dwelt on the global theme: "Ground Water, Making the Invisible Visible." He touched on the importance of Water Management. and Water as a key resource to sustainable development.
He explained that groundwater is found in aquifers, which are situated in geological formations of rocks, sands, and gravels that hold substantial quantities of water. It is recharged from rain and snowfall, infiltrates the ground and feeds springs, rivers, lakes, wetlands, and seeps into the oceans.
The water expert stated that water cuts across all facets of lives and together with sanitation are key to poverty reduction, economic growth, and environmental sustainability. This is why the Sustainable Development Goals have an element of water in each of them with the sixth (6th) goal emphasizing the need for clean water and sanitation.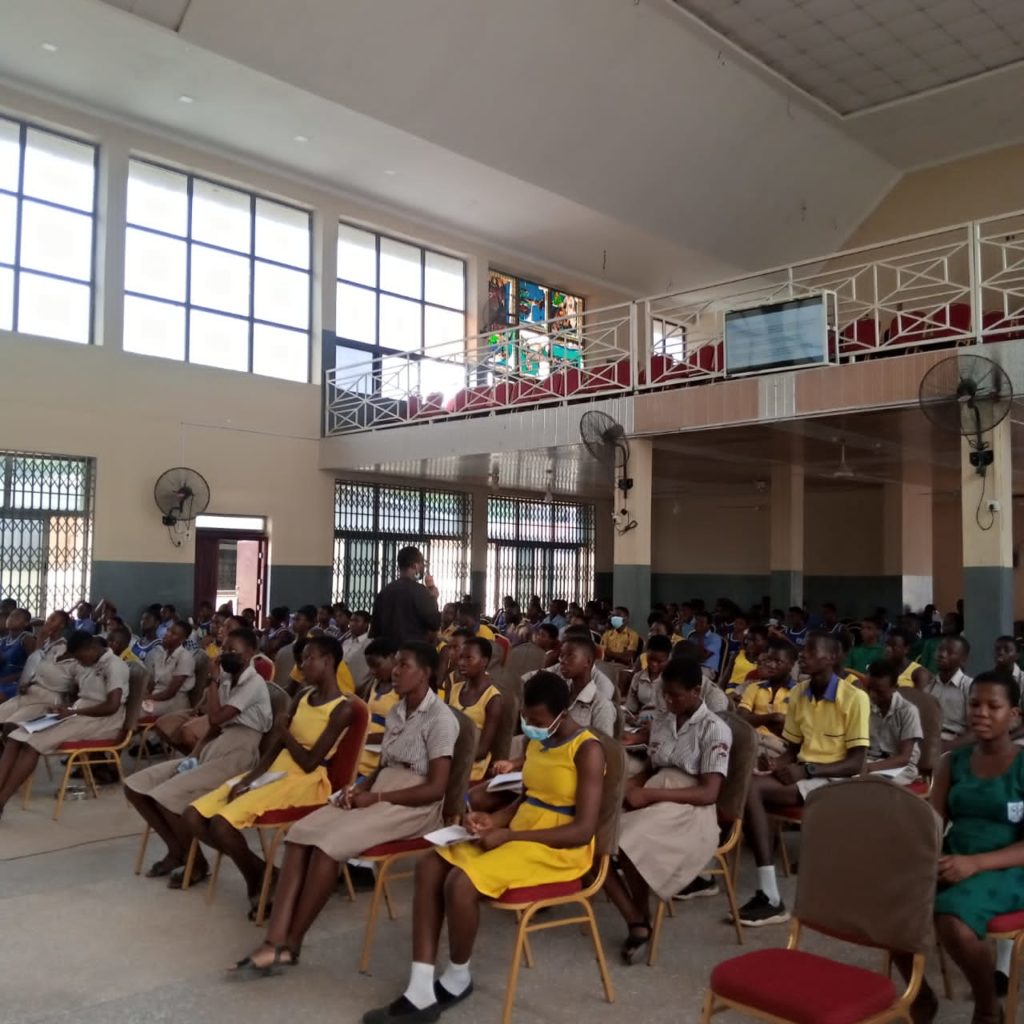 Dr. Alhassan indicated that there is an imminent threat of water resources from climate change, rapid population growth, urbanization, and over-exploitation of water and sustainable use of water for economic activities such as agriculture, mining, construction, and other industrial activities.
 He quoted research figures which indicate that up to 40% of the world's population (about 3.9 billion people) will be living in seriously water-stressed areas by 2035. It is binding on governments and managers of this resource to put measures in place to avoid a crisis.
He advised the pupils to avoid dumping at areas close to water sources such as boreholes, rivers, and streams. This is because the harmful chemicals in rubbish easily penetrate water bodies which in turn harms people in the long run.
In a related development, the Head of the Department of the Water Resource Development and Sustainable Development, Dr. Michael Tuffour, and some students under his department, attended the World Water Day celebration held at the national level at Dodowa in Greater Accra, organized by the United Nations Education Scientific and Cultural Organisation, UNESCO.
The messages that run through the programme were the importance of groundwater, expressly to industry, agriculture, social and cultural activities.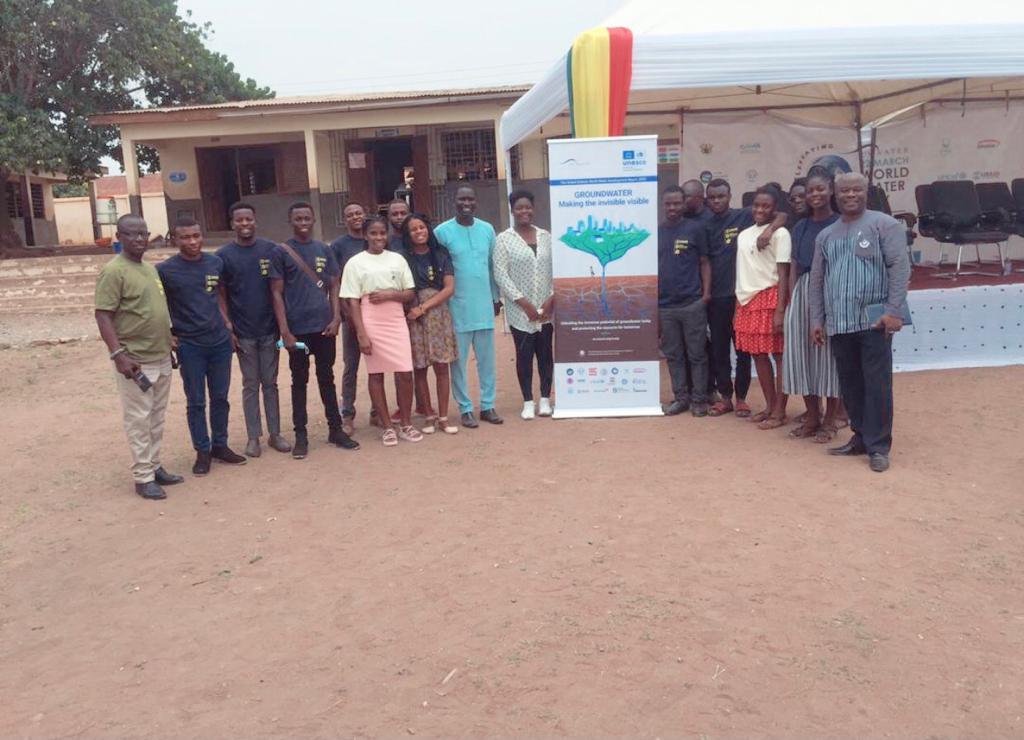 In a brief comment, Dr. Tuffuor told the gathering that the UESD is involved in teaching and research, and advocates the importance of securing water and water bodies. It is currently running programmes on water and sanitation issues. These include Water Resources Development, Water Resources Management, Water, Sanitation, and Hygiene, towards the education of our country.
Dr. Tuffuor emphasized the importance of groundwater to the nation and the need to protect 'our' aquifers, (natural formations that store groundwater) as water pollution from activities such as galamsey and other harmful chemicals pollute 'our' water bodies. Adding that people are sinking boreholes without the right permits. He called for measures to be put in place to regulate the number of boreholes being sunk nationwide.