The University of Environment and Sustainable Development, UESD, has signed an agreement with Action Aid Ghana, an NGO, to pursue areas of mutual benefit to both institutions, including research, data sharing, students internship and project partnership.
The UESD-Action Aid Agreement was signed in the Council Chamber of the University campus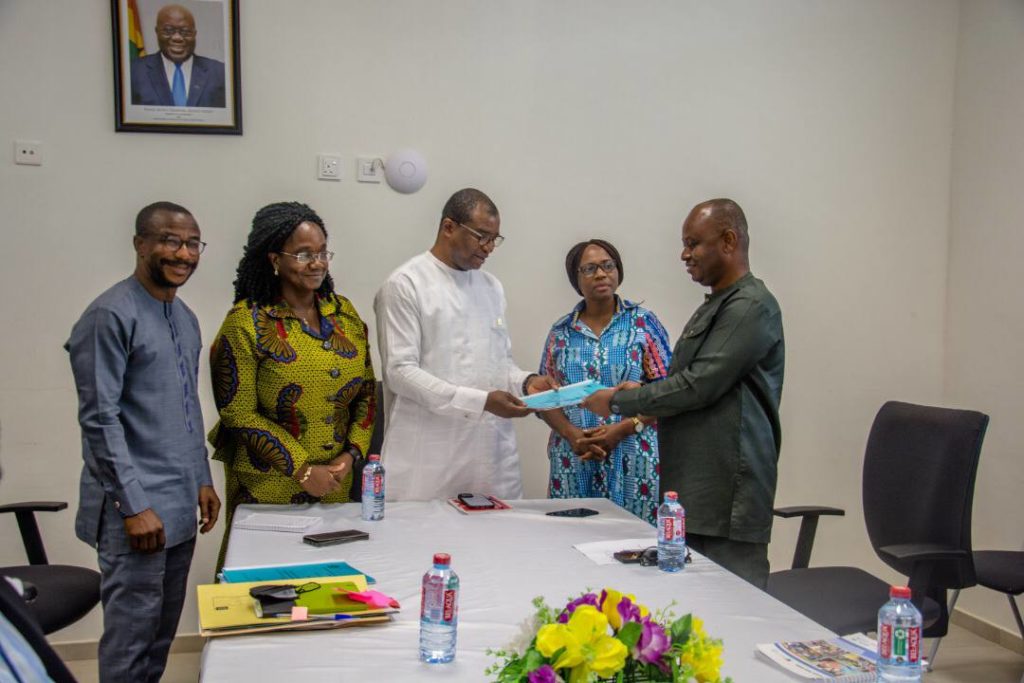 The Vice-Chancellor, Prof. Eric Nyarko-Sampson signed for UESD, while, the Country Director of Action Aid Ghana, Mr. John Nkaw, initialed for his organization. Present were the Pro- Vice-Chancellor, Prof. Edward Wiafe Debrah, members of faculty including Dr. (Mrs) Daniella Delali Sedegah, Dr Prize McApreko and Dr. Felix Danso, as well as Madam Margaret Brew Ward of Action Aid, Ghana.
In his remarks, Prof. Nyarko-Sampson stated that the collaboration is a union of two institutions working in the sustainability environment space to change the world. He said, the partnership presents the opportunity for experiential training of students and staff exchanges in learning how things are done in different perspectives.
It also seeks to impact students and faculty in the area of Sustainable Environmental Development and the empowerment of NGO's and the environments that they operate.

The Vice-Chancellor said, the University is making some strides in the areas of Climate Justice and Economic Justice. The University, he noted, has initiated some workshops, seminars and project works by faculty and students.
Prof. Nyarko-Sampson, disclosed that a Lecturer at the School of Sustainable Development, Dr. Peter Nuamah, has been appointed as the Lead, Country Organizer Dialogue on Climate Change. "This puts the name of the University coupled with its mandate, on top of the Map, when it comes to issues of the Environment and Climate change.
The Country Director of Action Aid Ghana, Mr. Nkaw, expressed excitement about the partnership with the UESD, adding, "as an NGO one of its objectives is to enhance its position as Public Policy advocates, particularly where research and data are the basis or evidence of their policy formulation."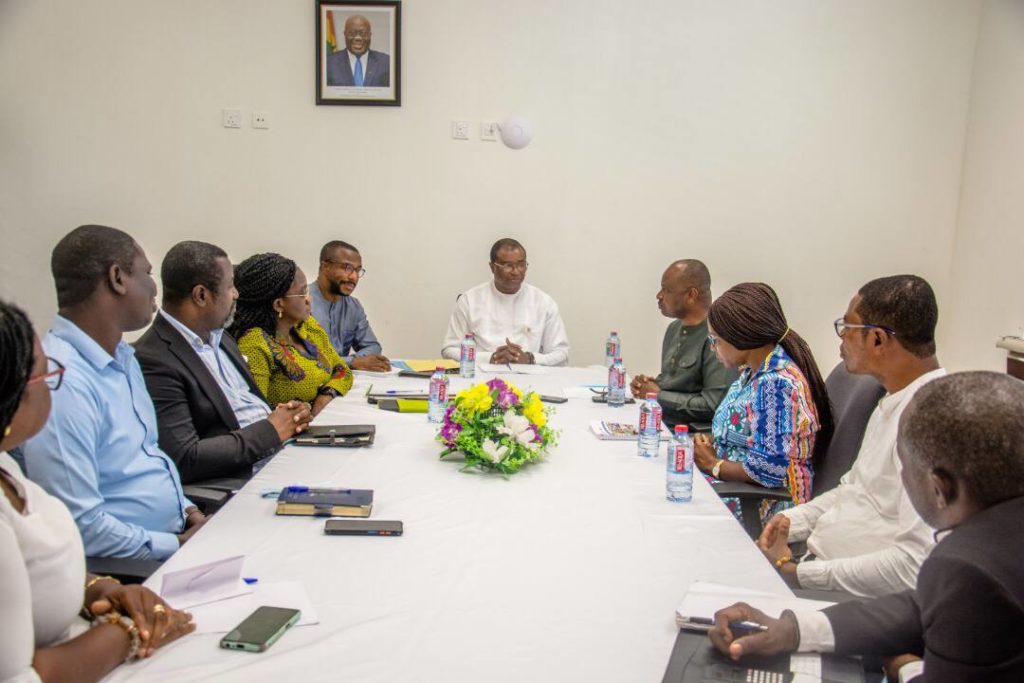 Mr. Nkaw, indicated that the collaboration is occuring at a ''strategic'' time where climate justice and economic justice underpin their work as an NGO at the global level and as such some of these policies have to be domesticated. He was hopeful ActionAid will have a successful collaboration with UESD.
The Head of Department, Water Resources and Sustainable Development, (WRSD), Dr Michael Tuffuor, acknowledged the work done by both teams, in getting the MoU ready.
The Action Aid Women's Right Advisor, Madam Margaret Brew Ward, revealed that the University was already involved in the programmes of ActionAid. She referred to two female students, who participated in a programme organized by Action Aid, held last year in the Upper East Regional capital, Bolgatanta. Adding that, she was very enthusiastic of upcoming programmes that will also give opportunity to more female students from the University.
The members also present at the signing of the MoU were: Dr. (Mrs) Daniella Delali Sedegah, Dr Prize McApreko and Dr. Felix Danso.