Ten students at the Department of Sustainable Development and Policy, DSDP, School of Sustainable Development, SSD of the University of Environment and Sustainable Development (UESD), have been offered partial scholarships to cover their user fees for the 2022/2023 academic year.
This is the first batch of students to receive a scholarship from the fund since it was instituted a year ago by Lecturers of DSDP and other stakeholders in the public and private sectors. The ten students who are in Levels 200 and 300, received one thousand five hundred Ghana cedis (GHS 1,500.00) each.
At a short ceremony in the Council Chamber of UESD to disburse to the beneficiaries, the Secretary to the DSDP scholarship welfare committee, and Senior Lecturer at SSD, Dr. Angela Ayisi Addo, explained the criteria used to select them. She said, an eligible student should have obtained a grade point of not less than 3.0 in an academic year and must, 'live'' the UESD way, by exhibiting the core values of the University, that is; Honesty, Opportunity, Perseverance and Enterprising (HOPE).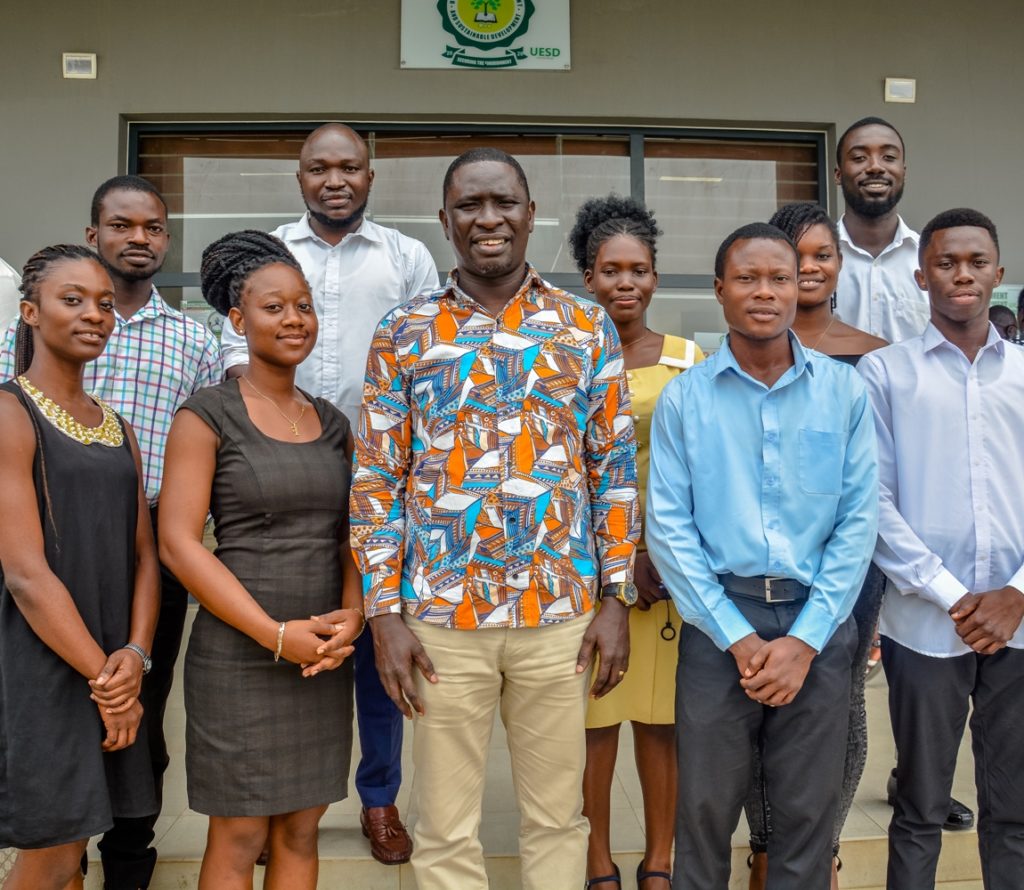 Dr. Ayisi Addo told the recipients that, they will continue to benefit from the scholarship till the completion of their studies if only they maintain the standards.
The Ag. Head of Department for the Department of Sustainable Development and Policy, Dr. Michael expressed the hope that the scholarship will go a long way to impact positively on their lives.
The Senior Assistant Registrar at the Office of the Vice-Chancellor, Dr. Hammond Oppong-Kwarteng, who spoke on behalf of the Registrar, Mrs. Mary Abena Agyepong, commended members of DSDP for establishing the scholarship scheme which he stated is an investment by their benefactors and congratulated the students who were awarded the scholarship. He asked them to justify their inclusion in order to benefit more.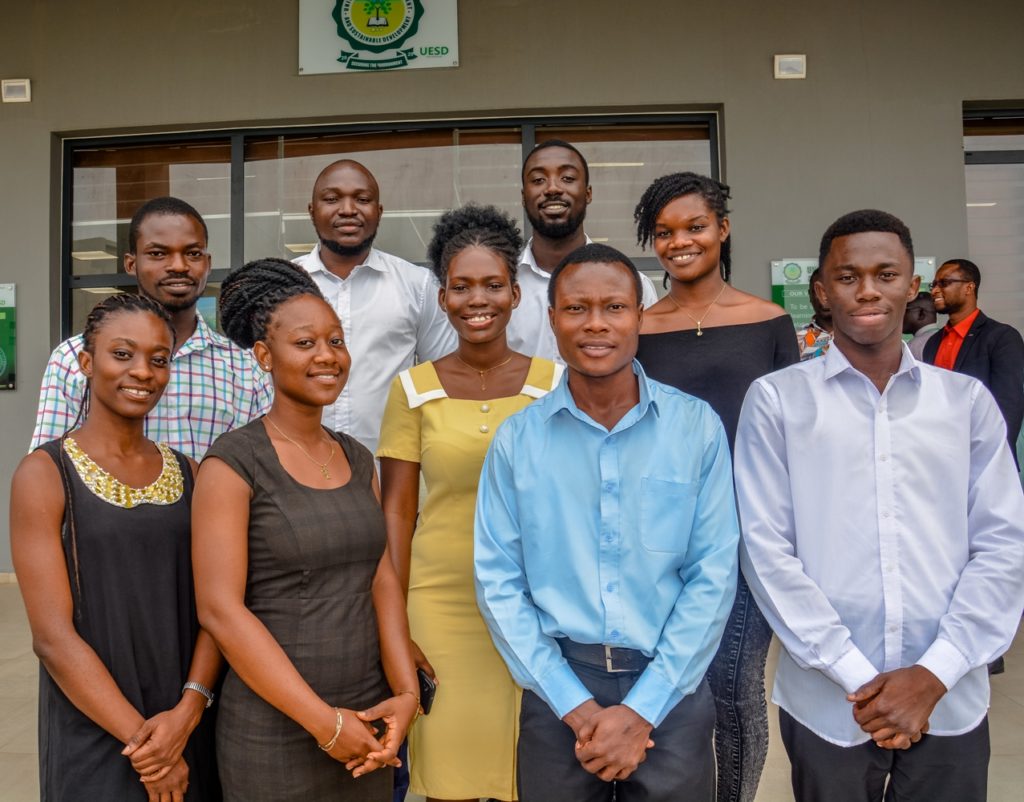 The Vice-Chancellor, Prof. Eric Nyarko-Sampson was impressed with the accomplishment of DSDP to support the beneficiary students. He, therefore, advised students to work hard in their academics in order not to forfeit their scholarships.
He said, some of the people in high places have once benefitted from the benevolence of individuals and organisations before attaining higher heights. Adding that, they should also extend a helping hand to others if they are also in a position to help.