The former Executive Secretary of the Ghana Tertiary Education Commission (GTEC), formally the National Council for Tertiary Education, Dr. Paul Effah, has urged Heads of academic institutions including Universities to ensure that they produce graduates who are fit to make meaningful contributions to society.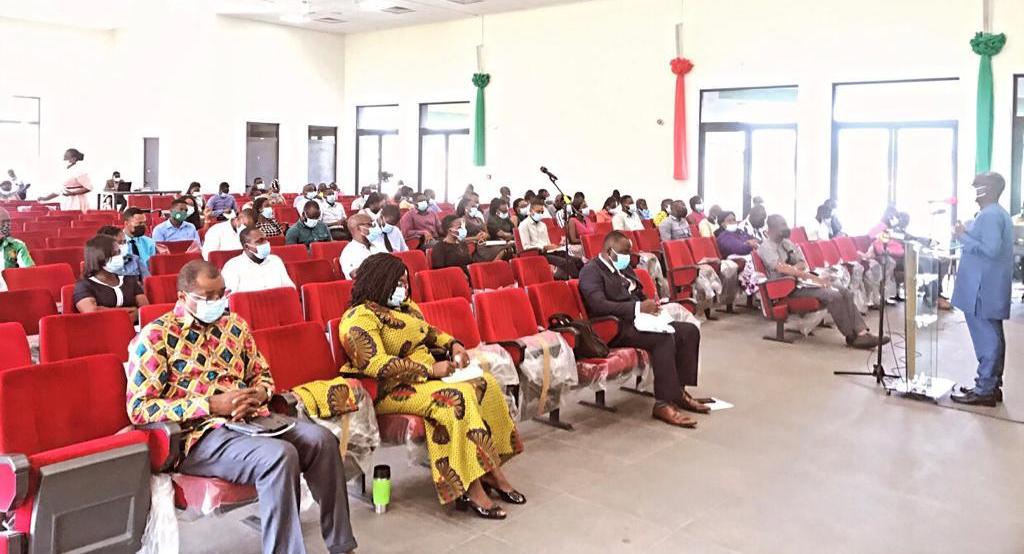 He said this when he took his turn to address the Senior Members and Senior Staff of the University of Environment and Sustainable Development under the institution's two-week HOPE Road show project which aims to instill the core values of the University into them. He touched on: "Leadership by Example: Exhibiting HOPE."
Quoting a renowned Rev. Minister in the USA, (Prof. Thomas Dixon) which states: "Any education that sets you apart from your community is not education but a miseducation," Dr. Effah said, every University has an overarching objective to transform human beings into human capital or human resources. It is therefore laudable the UESD is making conscious efforts to ensure that graduates of the University find their place in society and contribute their quota effectively towards community building through its core values.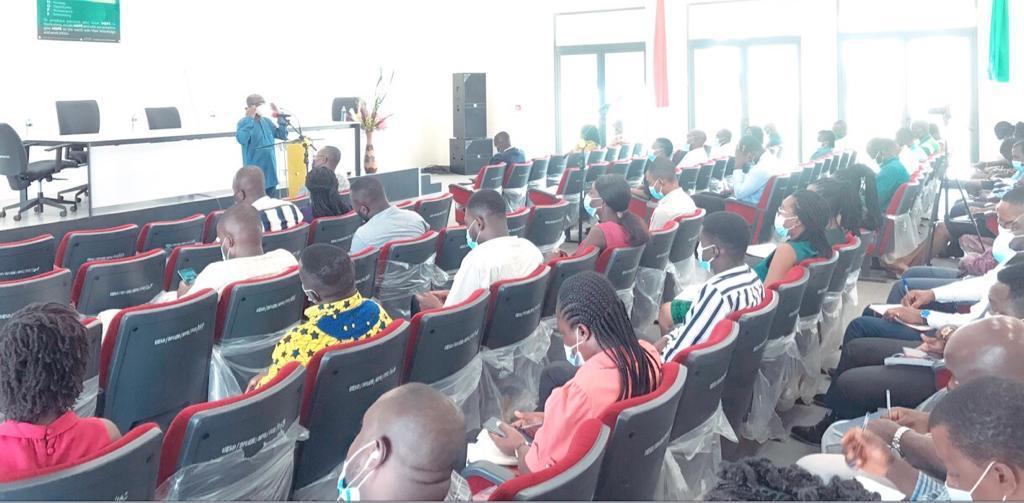 The veteran Administrator, stated that the University's core values: Honesty, Opportunity, Perseverance and Enterprising, are very crucial in today's Ghana where it appears both the old and new generations have lost their sense of integrity, hard work, and enterprise. He expressed the hope that the University's vision will be realized if it is able to create a synergy between its core values and the attitude of its staff members.
Dr. Effah continued that, for the Management of the University to motivate its staff to work to the best of their ability, it is important to constantly employ what he termed the Notice, Importance and Belonging, NIB approach, where staff would easily have access to notices of important events relevant to their work schedule. He explained that when workers are appreciated, they realize their importance in the organization and perform their duties to the best of their ability. Also, they must feel a sense of belonging within the work environment in order not to be left out.
In addition to the notice, importance and the belonging approach, Dr. Effah said, there is also the need for the people in authourity, (the Senior Members) to adopt inspirational communication skills to build good relationships between staff and Management at all times. They can do this by demonstrating 'navigational leadership skills' which involves inspiring their team members and colleagues, engaging them, ability to take decisions that will impact positively on 'your' team, be innovative and improvise.
He reckoned that inspiring staff confidence and encouraging speedy and informed decision-making processes also contribute immensely to workers' ability to produce hope-assured results.
Dr. Effah predicted a sharp rise in the employment of the generation born between 1993 and 2000 in the next few years which he referred to as the generation 'Z' bracket. He revealed that these particular groups of people are assertive, intuitive, aggressive and brave, less concerned with protocols and possess a high conviction in their own strength. They are profound believers in dialogue, they would want their voices to be heard and would usually take 'no' for an answer, however they are very innovative and enterprising.
Therefore Management of the University and other organizations looking to employ in year 2022 and beyond should watch out for this group of people. If they happen to be in their midst, they should anticipate their needs and tweak their policies and programmes to allow room for divergent opinions.
Dr. Effah said, for UESD's core values to be fully inculcated into the working culture of staff, to make it,' a leading University in the teaching, learning and dissemination of knowledge,' the workers should to be made to walk the talk either voluntarily or otherwise.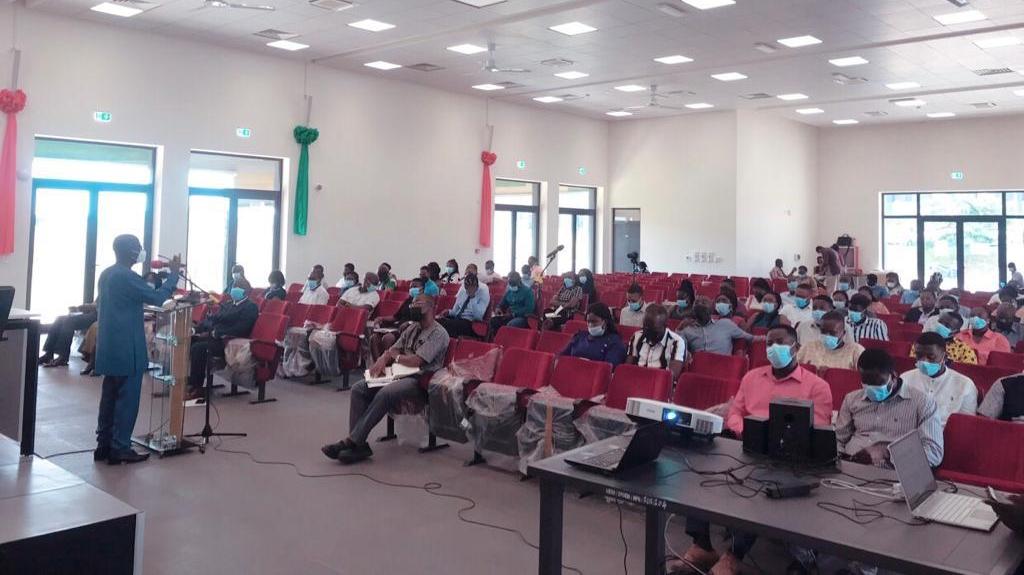 This involves the staff members abiding by the rules and regulations and performing their duties whether they are being monitored or not. This group of people who he referred to as the Culture High Trust, know their job descriptions and are resolute to get the work done according to the laid down policies.
The other categories of workers on the other hand, the experienced Administrator mentioned are the Culture High Monitoring group, who are less likely to perform their duties or abide by laid down policies voluntarily. They usually require a push, constant monitoring with a threat of sanction before they are motivated to do the needful.
Dr. Effah said, both approaches have their merits and demerits and the onus lies on organisations like the UESD to adopt the one that best suits it or combine both approaches. He emphasized that no matter the approach taken by UESD, the ultimate result is to raise an army of University administrative staff who are well equipped and set to contribute to the HOPE agenda.