The 3rd UESD/FES Sustainable Development Conference has ended. The three-day conference was held at Ho in the Volta Regional capital, on the theme: Circular Economy Transition for Accelerated Green Jobs Opportunities: A Stakeholders Engagement. The participants were drawn from Academia, Industry, Civil Society, and government agencies.
Presenting a summary of proceedings on the theme on Day 3 of the conference, a Lecturer in Resource Economics and the co‐chairman of the Conference Committee, Dr. Michael Karikari, touched on the benefits of a circular economy, emerging issues, and its challenges.
On the benefits, Dr. Karikari mentioned the restoration of the ecosystem, research collaboration and partnership between experts in academia and industry, a new paradigm shift towards knowledge acquisition and promotion of a healthy competition through the development of product and storage.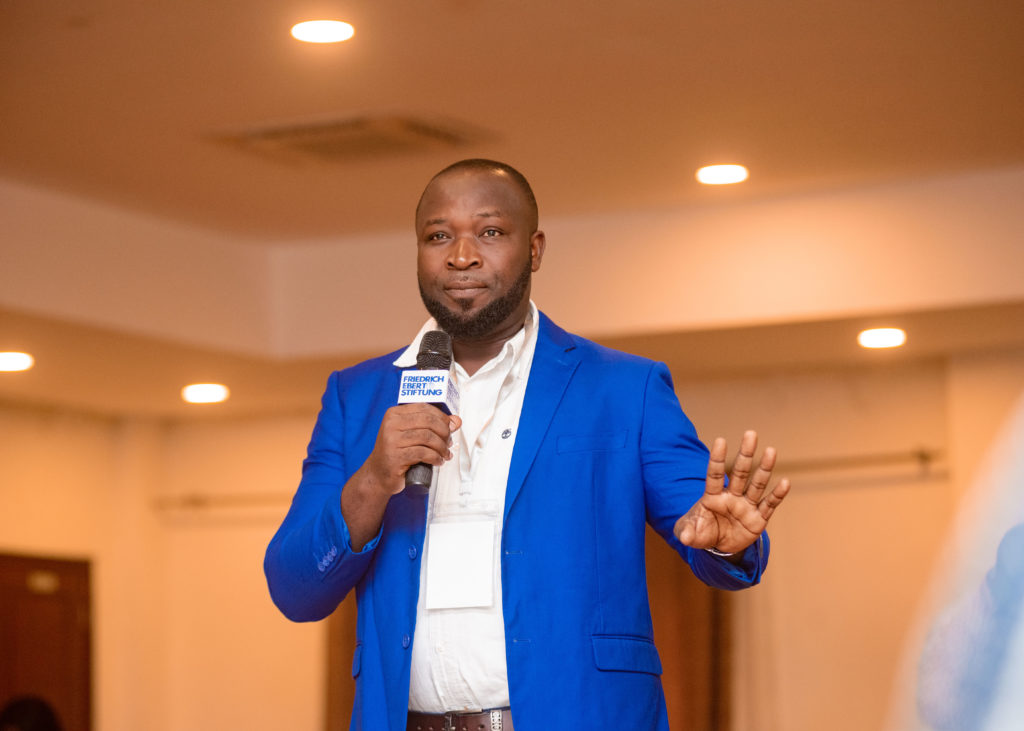 He also identified the emerging issues from the adaptation of circular economy as the need for financial sustainability, support and funding, policy reforms and regulations, reformation of government policies, as well as behavioral change and the psychology of risk management. The rest were the need to protect wetlands, applying for funding from corporate institutions rather than the government and having basic technology that takes into consideration cultural practices of certain activities.
Dr. Karikari noted some of the challenges to circular economy as lack of innovation to drive the change needed, financing and maintaining a circular economy as a country, attitude and some outmoded cultural practices that hinder the acceptance and operation of a circular economy. He also mentioned ineffective leadership to implement the adaptation and sustenance of a circular economy, the fear of not designing adequate policies to cater for occupational health hazards, and the fear of gender issues in the recruitment of employees to man the circular economy.
A Programmes Coordinator at the Friedrich Ebert Stiftung Economic Policy Competence Centre, Ms. Eunice Asiedu, commended the participants for their active contribution in the various sessions of the conference. She also expressed appreciation to its partner, the UESD, for its support and leadership in the organization of the conference. Ms. Asiedu expressed the hope that a handbook is created to educate the public on the importance of a circular economy and its adaptation.
The Volta Regional Minister, Hon. Archibald Yao Letsa, who passed through the conference was excited that the Volta Region was chosen as the venue of the conference.  He said, research shows the Volta Region has the cleanest air in Ghana. This he explained was as a result of a reduction of human activities that damage the environment, and the planting of more tree in the Region. He was certain the recommendations from the conference will impact positively on the economy.