The Community Engagement Projects and Innovations Unit (CEPIU) of the University of Environment and Sustainable Development (UESD), in collaboration with GIZ and ATP held a three-day free health screening for the University and its surrounding communities in the Yilo/Manya Krobo and Lower Manya Municipalities on the 5th, 6th and 8th May, 2023 which was heavily patronized in all the screening centers.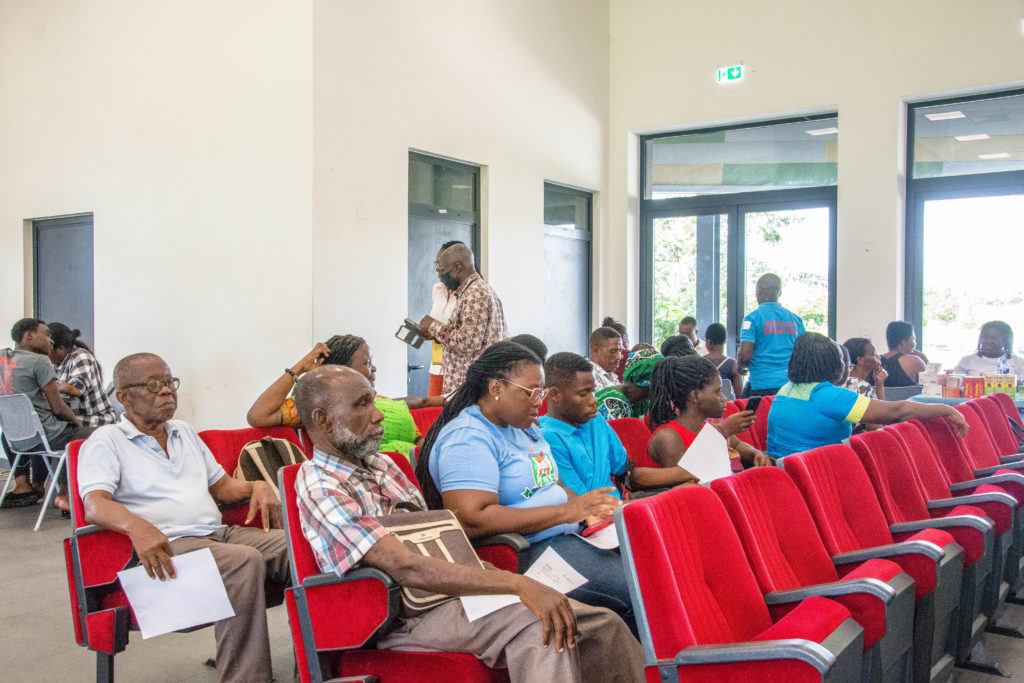 Students & staff members of UESD including the Vice-Chancellor, Prof Eric Nyarko-Sampson as well as residents from the surrounding communities patronised the exercise held on the UESD Campus, the Lower Manya Municipal Assembly, St. Peter's Catholic Church and the Yilo and Manya Krobo Senior High Schools.
Medical teams drawn from the Somanya District Health Directorate and Accra screened the beneficiaries through general reviews including blood sugar & blood pressure, dental care, eye screening, COVID-19 test and booster vaccines administered, Hepatitis, and HIV. There was also a talk on healthy living and taking the right diet. The NHIS team also renewed and registered new members onto the scheme.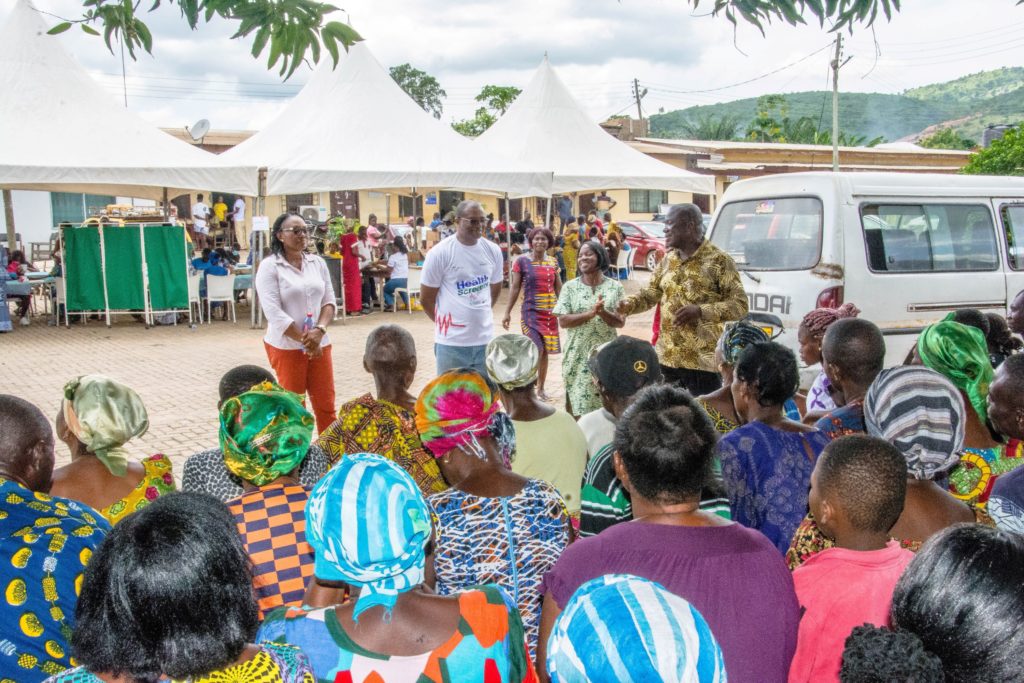 The venue for day two (2) of the screening was at the St. Peter's Catholic Church in Somanya, where the turnout was equally high despite the unfavorable weather condition.
On Day three (3), the screening took place at the Yilo Krobo and the Manya Krobo Senior High Schools, for students, staff members and their families.
In a brief address, the Vice-Chancellor, Prof Nyarko-Sampson, commended personnel of CEPIU and its collaborators, GIZ and ATP for organising the free health screening as a way of giving back to society. He indicated that the exercise will now become a regular event for people in the communities.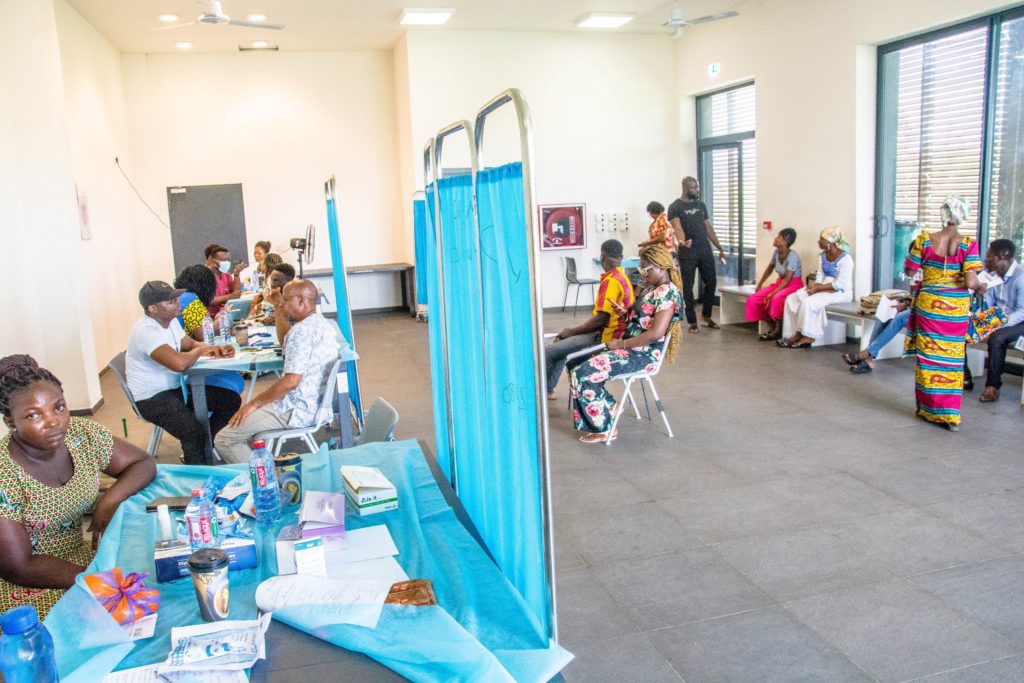 The District Chief Executive (DCE) for Lower Manya Krobo Municipality, Hon. Simon Tetteh who monitored the exercise at the Municipality expressed gratitude to the Vice-Chancellor, Prof. Eric Nyarko-Sampson and the Management of UESD, for organizing the event. He said, such events go a long way to show UESD's readiness to engage and help develop the community it is situated.