The University of Environment and Sustainable Development, (UESD) Somanya has entered into an agreement with the Akwamu Gorge Conservation Trust- an Environmental focus park reserve, at Akwamufie in the Asuogyaman District of the Eastern Region, to pursue a partnership in; education, research, and environmental awareness creation.
 This was at a Memorandum of Understanding (MoU), signed at the Royal Senchi Hotel, between the Vice-Chancellor of the University, Prof. Eric Nyarko-Sampson, and the Director of the Trust, Nana Asamoah Kwame Yeboah-Afari I. Present were the Pro- Vice-Chancellor, Prof. Edward Wiafe Debrah, the Registrar, Mrs. Mary Abena Agyepong, and some senior members of the University. There were also representatives of the stakeholders of the Trust; from the District Coordinating Directorate, the Forestry Commission, NADMO, and the Ghana Police Service.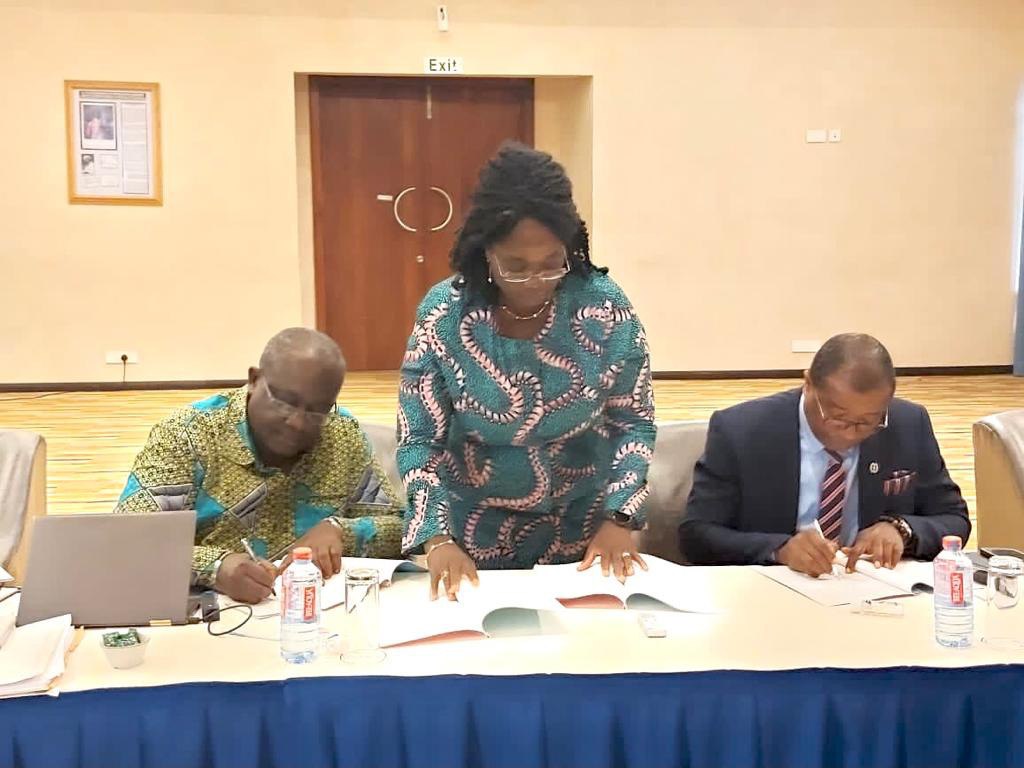 In his remarks, Prof. Nyarko-Sampson expressed enthusiasm about the partnership between the two bodies and his interest in the rare species of flora and fauna. He was particularly excited about the Picathartes  Gymnoephalus bird and the Talbotiella Gentii, tree species in the gorge, which are endemic in Ghana. This, he said presents a good opportunity for the birds to be studied extensively by the students of the University.
He expressed the hope that the University would make use of the resources available in the reserve as an ecology laboratory.
He said, the specialists at the University will bring their expertise to support the activities of the park and promote research into other species to enrich environmental education. Through this, the communities will also be educated on the value of the plants and animals found in the ecosystem.
Backing the Vice-Chancellor's submission, the Pro-Vice-Chancellor Prof. Edward Wiafe Debrah, who is an environmentalist elaborated on the kinds of animal species found around the gorge and the Volta Lake. He said, the plant and animal species found there have not been genetically interfered with, as such, the land around the gorge needs to be protected.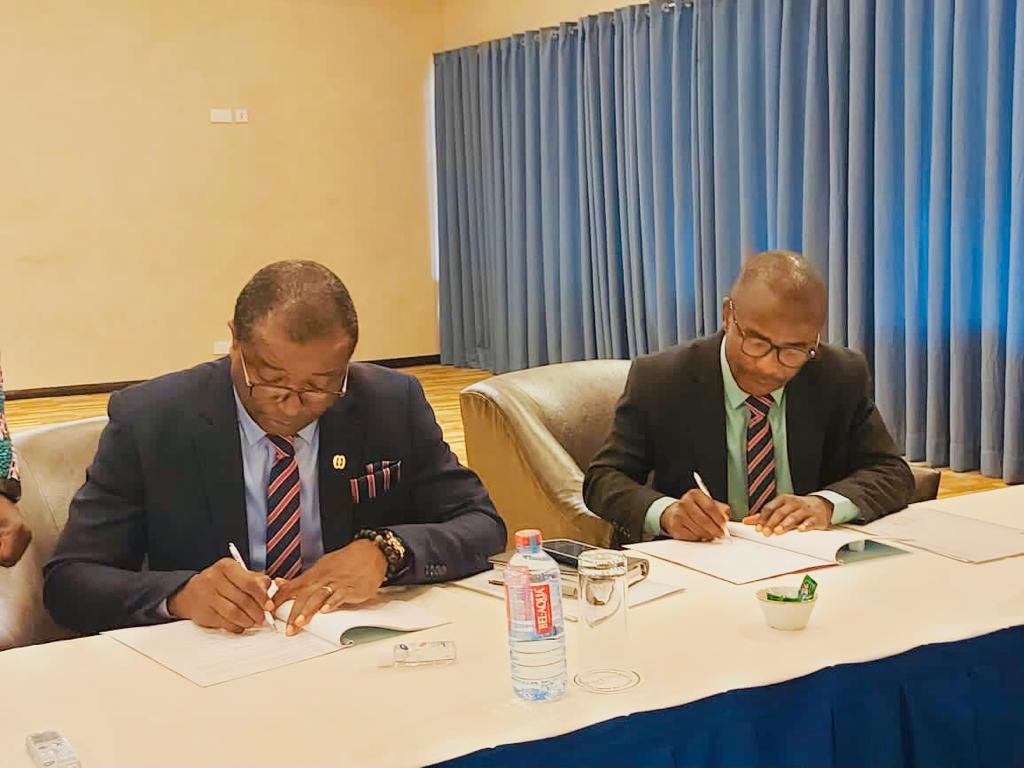 In his remarks, the Director of the Akwamu Gorge Conservation Trust, Nana Asamoah Yeboah-Afari I, said the MoU is being signed at a time the Trust is in need of partners to secure its conservation.
He acknowledged the support the Trust has received over the years from international botanical gardens, research institutions, and Universities. Hewas confident the partnership between the two entities would grow beyond the goodwill it has already enjoyed, to only improve the visibility of the park, but will also have a positive impact on the community and attract many more institutions on board.
The District Director of Information at Asuogyaman Mr. David Siaw Akoto, representing the DCE, said, the district has a lot to offer in terms of tourism. He stated that the district would put emphasis on the protection and preservation of the lands in and around the park reserve. He pledged the Assembly's support for the University and the Trust to grow the partnership.