The Dean of the School of Sustainable Development at the University of Environment and Sustainable Development (UESD), Prof. Anthony Amoah, has called on the government to build effective and efficient institutions with the requisite capacity to fight corruption. He has also charged all Ghanaians to refrain from corrupt practices which are detrimental to the nation's growth. Prof. Amoah was speaking at the 2nd edition of the UESD's Seminar Series organized by the School of Sustainable Development, SSD which aims to create knowledge through research.
Prof. Amoah's presentation was based on the findings of his research on the topic, "Corruption and Renewable Energy" which was to establish the correlation between corruption and Renewable Energy. He referred to a Global Index Report on corruption by Transparency International which served as a baseline for comparison of corruption and consumption of Renewable Energy sources in third world countries and low income countries.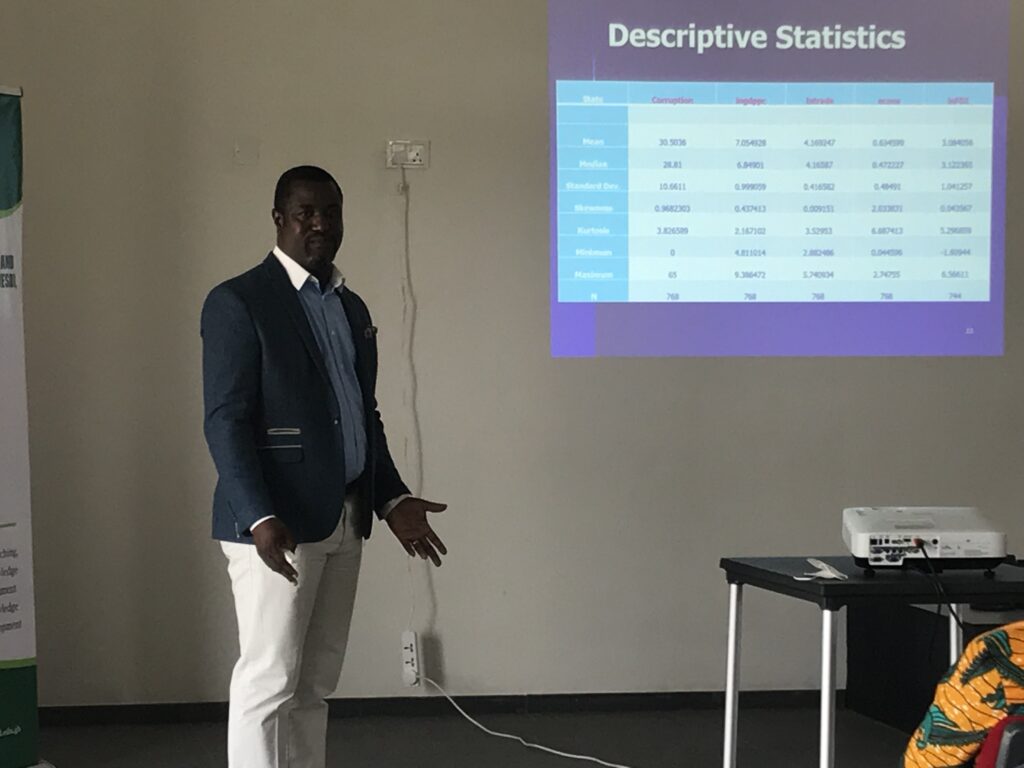 Prof. Anthony Amoah indicated that his research showed that an increase in corruption by one percent proportionally decreased the usage of Renewable Energy by 33 %. He cited some third world countries like Ghana that have their economies driven by the service sector, dominated by industries. These industries he said still use fossil fuel and other unfriendly sources which appear cheaper and readily
available despite the harmful health conditions they pose to the environment with its devastating effects on society.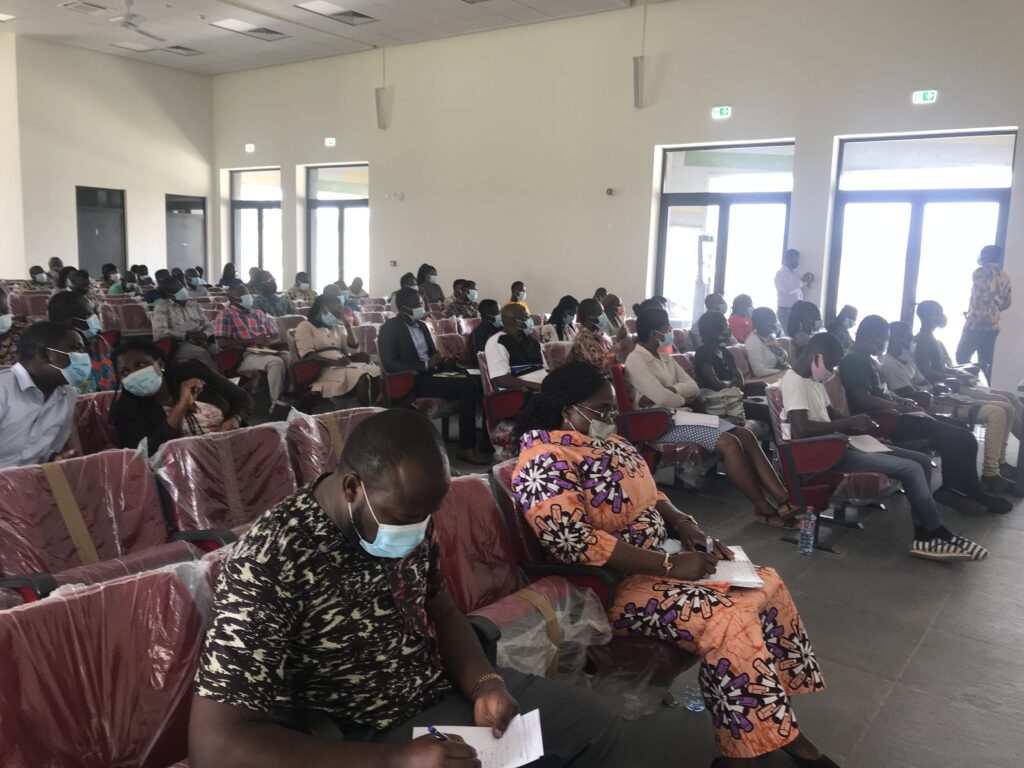 Prof. Anthony Amoah said, his research revealed that the general cost of manufacturing or importation of Renewable Energy sources is relatively affordable. However, when these energy sources are manufactured or imported, due to the high tariffs, investors are not able to import in large quantities and this is where the corrupt practices begin. Some team up with government officials to engage in corrupt practices such as racketeering, kickbacks, unauthorized under- invoicing and bribery among other wrong actions which are counter-development. All these activities, he said, sadly increase the cost of importation which is passed on to the innocent customer. Prof. Amoah therefore suggested a downward review of import duties and levies on renewable energy sources as one of the ways of increasing patronage. He also cautioned the public to refrain from all forms of corrupt practices and called on the government to ensure that staff promotions are rightly instituted and workers are well placed. He was of the view that if there is career progression, it has the tendency of rendering corrupt practices unattractive.
The Chairman for the SSD Seminar Series, Dr. Michael Appiah Karikari in his closing remarks, added his voice to the fight against corruption. He said, corruption has many dimensional outputs and fighting it needs attitudinal change by all.
Present at the Seminar were the Registrar of the UESD, Mrs. Mary Abena Agyepong, the Dean of School of Natural and Environmental Sciences, Prof. Edward Wiafe Debrah, Dean of Students, Dr. Daniella Delali Sedegah, Heads of Department, Faculty, Unit Heads, and some members of staff.