A Lecturer in Public Health at the University of Ghana, Legon Prof. Philip Adongo, has challenged his fellow Lecturers to venture into partnerships with their colleagues, both internal and external, to undertake research.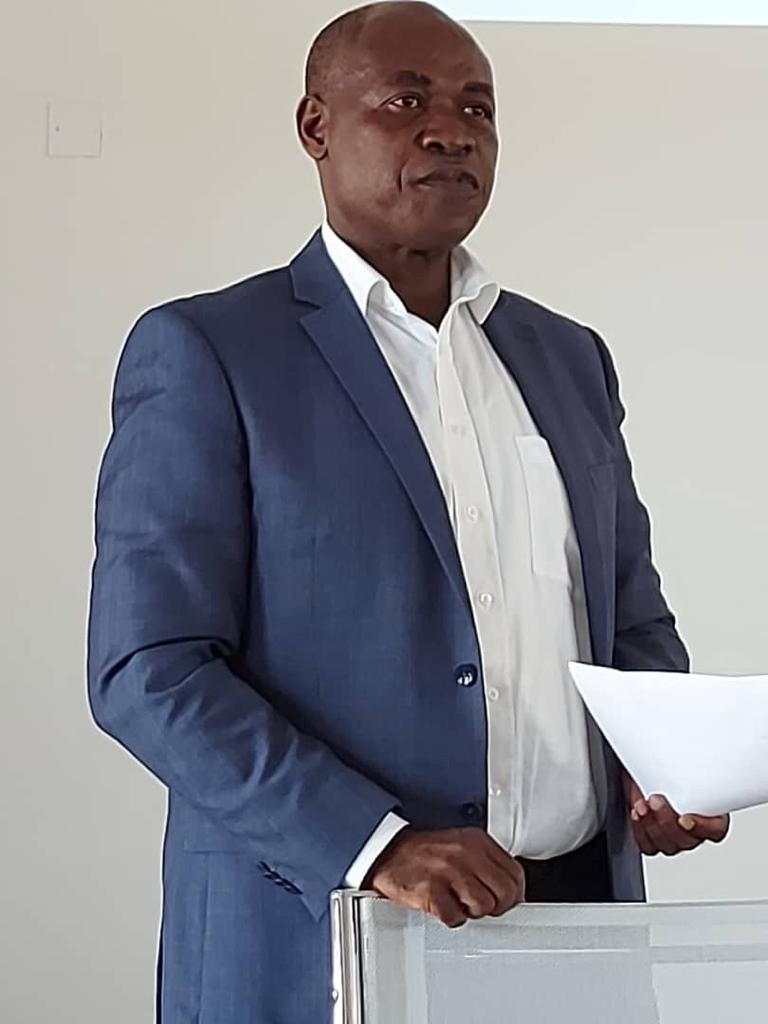 He believes the blend of expertise from others could help to produce rich proposals that would attract huge grants.
Prof. Adongo was one of the two speakers at the maiden grantsmanship workshop organised by the Research, Innovation and Consultancy Unit (RICU), of the University of Environment and Sustainable Development, (UESD).
The purpose of the workshop was to take the participants, who were mainly academic staff of the University, through processes of writing winnable proposals and its importance to their career growth.
It was attended by the Vice-Chancellor, Prof. Eric Nyarko-Sampson, the Registrar, Mrs Mary Abena Agyepong and other senior member administrative staff.
Speaking on: How to Develop Successful Research Agenda and 'Understanding the Proposal Review Process, and Handling Rejection.'
Prof. Adongo who has decades of experience in research said, as Lecturers, collaborating with researchers with good track records to win grants is one sure way of succeeding, because sometimes, it takes a name to win grants, but cautioned, ' joint proposals do not always
guarantee a win for grants.'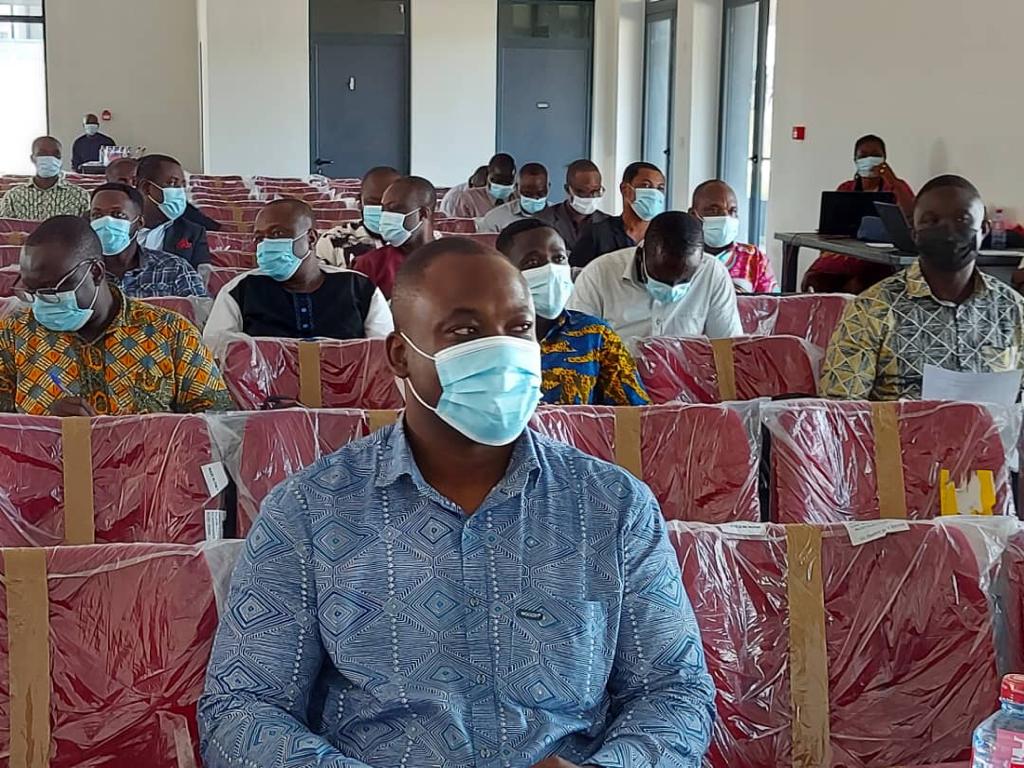 Prof. Adongo also spoke of the importance of building networks at local and International conferences, and striking relationships with others not only in their field of study but from other backgrounds.
He stressed the need to run background checks on the persons they want to collaborate with, to ensure that they are dealing with people of integrity.
Prof. Adongo also encouraged the participants to align themselves with research centres or related institutions explaining,' a good research centre also influences the outcome of the research agenda', he said.
The expert in research urged the participants to follow the right procedures to apply for grants, as this would guarantee their success.
They should read wide and gather more ideas to develop their research agenda; be ethical in their approach to work and exhibit the highest trait of integrity when applying for grants.
On rejection of proposal, Prof. Adongo said there is the feeling of rejection when one loses a grant proposal and it is okay to feel that way.
He said, when that happens, they should not let it break them down. They should rather move on to develop other proposals and later modify the 'rejected' one.
Taking his turn, a Lecturer at the School of Public Health, and also the immediate past acting Director of the Institute of Applied Science and Technology, (IAST). Prof Dodoo-Arhin spoke on: _
'How to select a good Research Research Topic and Problematize a Research Idea or Concept and How to Plan and Organize Your Proposal Writing and Key Elements to Consider.
Prof. Dodoo-Arhin explained that, the main focus of any research is to develop a new idea or fill the gap of an existing one.
He said, the topic is the main organising principle guiding the preparation of a research work or document.
The idea should therefore be one that is workable and sustained to the end without gaps.
Prof. Dodoo-Arhin gave some tips on carrying out a research. These included: selecting a research topic that is manageable, looking out for information that would help in the expansion of the research, the ideas to be investigated, the sphere of knowledge the research is going to cover, and reviewing related literature to help support or refute the position of the research.
He said, at the consideration stage for selecting a research topic, the researcher should take into account, his/her level of motivation.
Once he puts himself or herself in that position, the research would be successful.
To succeed as researchers, Dr. Dodoo-Arhin, encouraged the participants to work in teams, be innovative, show traits of honesty so as to build a career path that can be emulated.
In his remarks, the Vice-Chancellor of the UESD, Prof. Eric Nyarko-Sampson thanked the Research, Innovation and Consultancy Unit of the UESD for organising the workshop, describing it as educative and insightful and entreated faculty to undertake joint proposals and also look at ways of collaborating with their colleagues from other institutions.